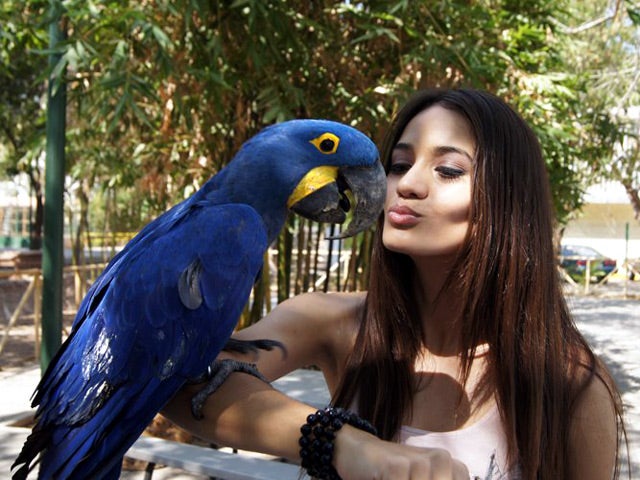 Maria Susana Flores Gamez, Mexican beauty queen, killed in shootout, official says
(CBS/AP) CULIACAN, Mexico - Maria Susana Flores Gamez, a 20-year-old Mexican beauty queen, died Saturday in northern Mexico during a gun battle between soldiers and the alleged gang of drug traffickers she was traveling with, according to prosecutors.

PICTURES: Mexican beauty killed in shootout
The body of Maria Susana Flores Gamez was found lying near an assault rifle on a rural road in a mountainous area in the state of Sinaloa, home to Mexico's most powerful drug cartel, said state prosecutor Marco Antonio Higuera. It was unclear if she used the weapon.
"She was with the gang of criminals, but we cannot say whether she participated in the shootout," state Higuera said. "That's what we're going to have to investigate."
Flores Gamez was voted the 2012 Woman of Sinaloa in a beauty pageant in February. In June, she competed with seven other contestants for the more prestigious state beauty contest, Our Beauty Sinaloa, but didn't win. The Our Beauty state winners compete for the Miss Mexico title, whose holder represents the country in the international Miss Universe pageant.
Higuera said Flores Gamez was traveling in one of the vehicles that engaged soldiers in an hours-long chase and running gun battle on Saturday near her native city of Guamuchil. The shootout ended when soldiers cornered the gang at a safe house in the town of Mocorito and then stopped the gang's vehicles at a nearby roadway.
Higuera said two other members of the drug gang were killed and four were detained. Six vehicles, drugs and weapons were seized following the confrontation.
It was at least the third instance in which a beauty queen or pageant contestant has been linked to Mexico's violent drug gangs. Former Miss Sinaloa Laura Zuniga was stripped of her 2008 crown in the Hispanoamerican Queen pageant after she was detained on suspicion of drug and weapons violations. She was later released without charges. In 2011, a Colombian former model and pageant contestant was detained along with an accused drug trafficker and murder suspect. She was also later released.
"This is a sad situation," Higuera told a local radio station.
Flores Gamez was enrolled in media courses at a local university, and had been modeling and in pageants since at least 2009. Higuera said her body was turned over to relatives for burial.
"There is a relationship, sometimes pleasant and sometimes tragic, between organized crime and the beauty queens, the pageants, the beauty industry itself," said Javier Valdez, author of "Miss Narco," a 2009 book about narcotics ties to beauty pageants. "For a lot of these young women, it is easy to get involved with organized crime, in a country that doesn't offer many opportunities for young people."
Valdez said beauty pageant contestants involving themselves in a life of drug crime "is a recurrent story" that seldom ends well.
"They are disposable objects, the lowest link in the chain of criminal organizations, the young men recruited as gunmen and the pretty young women who are tossed away in two or three years, or are turned into police or killed," Valdez said.
Thanks for reading CBS NEWS.
Create your free account or log in
for more features.