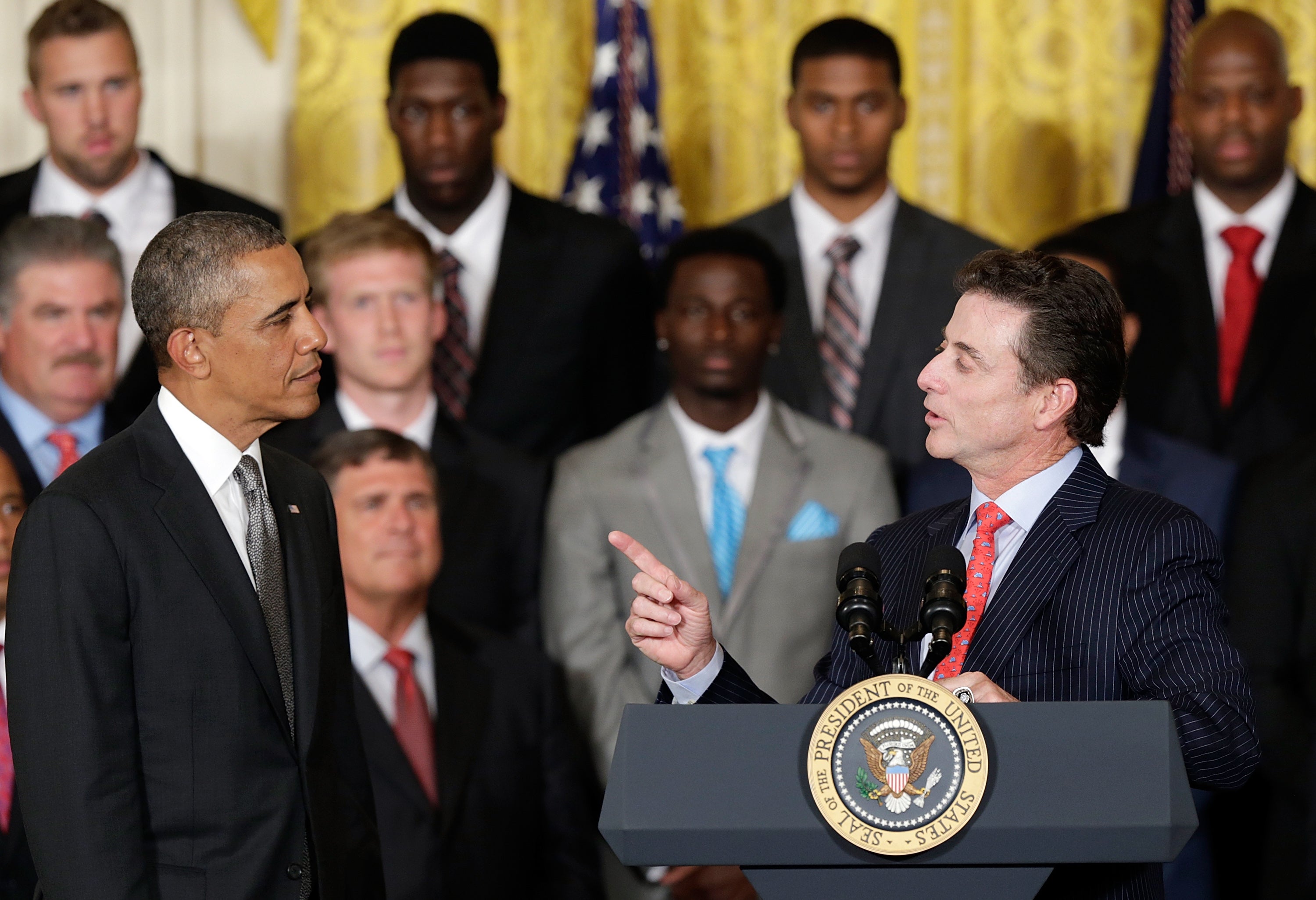 March Madness: Obama picks Michigan State to win it all
President Obama is picking Michigan State to win the NCAA March Madness basketball tournament, carrying on an annual tradition of revealing his bracket to the nation.
He predicted the number-four seeded Michigan State will beat 2013 winner Louisville in the championship game.
"I think Michigan State is playing in as tough a conference as there is," Mr. Obama told ESPN's Andy Katz as he used a marker to fill in his bracket on a large white board. "Bring it home for me - it's been a while since I've won my pool."
Sign up for your CBSSports.com bracket here
In an earlier interview excerpt with ESPN that aired Tuesday evening, the president revealed that the other two teams he believes will make it to the Final Four are the number one seeds Florida and Arizona.
The president conceded in the interview that his picks were not "imaginative." But, he added, "I think they're the right ones."
Last year, Mr. Obama was correct in his prediction that Louisville would play in the championship game, but predicted Indiana would win the tournament. Indiana didn't ultimately make it to the Final Four, and the president's bracket was in the 74.4th percentile of brackets entered with ESPN.com (a ranking of 2,080,996 out of 8.15 million).
In the past, he has selected Indiana (2013), Kansas (2011 and 2010), and North Carolina (2012 and 2009) to win. He hasn't predicted the correct champion since 2009, when he predicted the Tar Heels would take the title.
Clearly his picks don't necessarily mirror his electoral success: while swing-state teams Florida, Ohio State, Virginia and Wisconsin, where he won in 2012, all make it into his Sweet Sixteen, he also has both University of North Carolina and Duke there as well - a state that voted for him in 2008, but went for GOP nominee Mitt Romney in 2012.
Of his favored swing-state schools, only two, Florida and Wisconsin, make it to the Elite Eight.
The White House is also pegging their last push to increase insurance sign ups to the NCAA basketball tournament, releasing a "bracket" called "16 Sweetest Reasons to Get Covered."
The administration is airing ads featuring LeBron James on ESPN, ABC, TNT and NBA-TV, adding to a rotation of existing ads that feature other basketball stars Magic Johnson and Alonzo Mourning. The Health and Human Services Department will focus their social media promotion around the tournament as well, including tweets from Secretary Kathleen Sebelius. Other top administration officials will call into sports radio stations across the country.
Thanks for reading CBS NEWS.
Create your free account or log in
for more features.