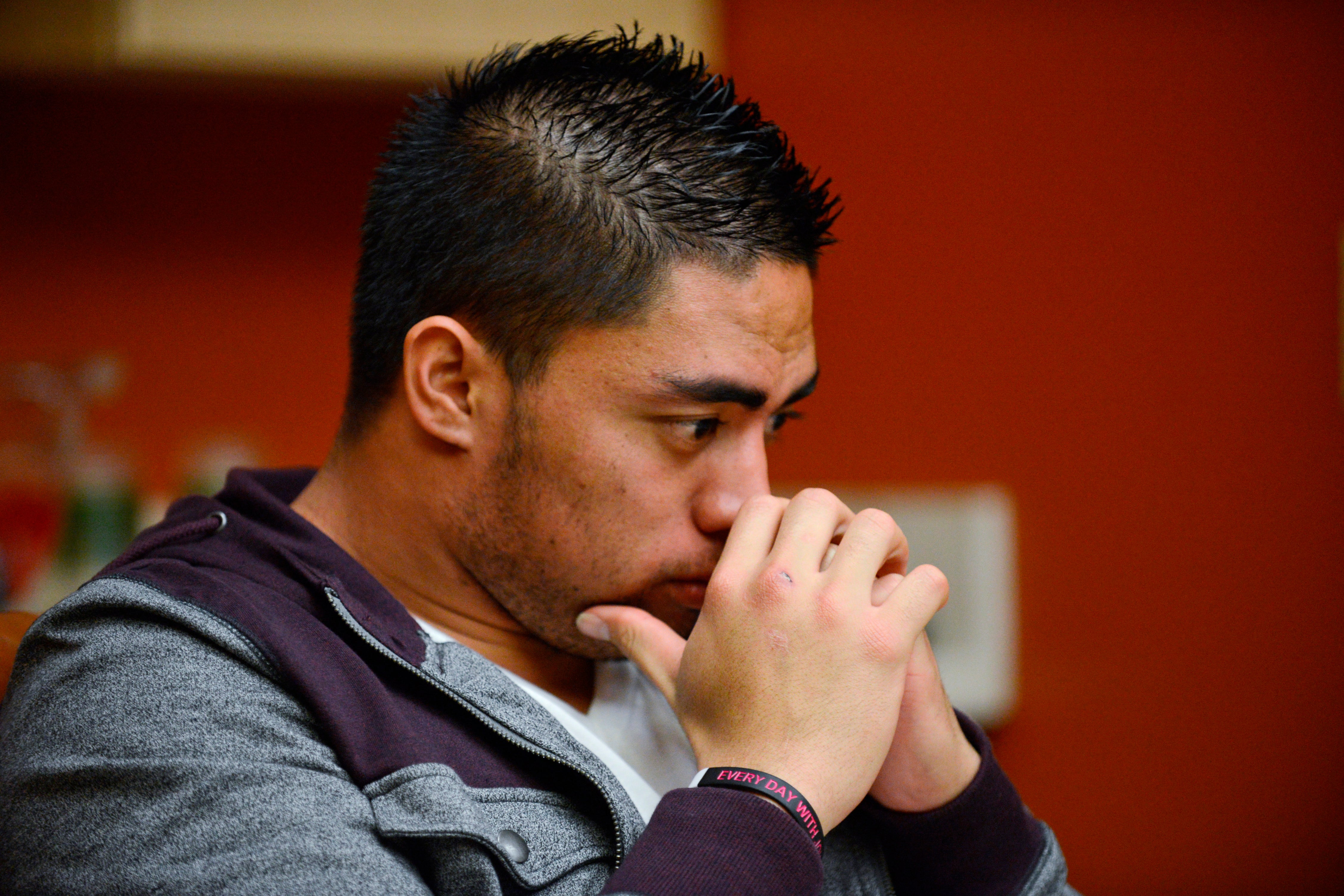 Manti Te'o admits he briefly lied about girlfriend, says "what would you do?"
NEW YORK Notre Dame linebacker Manti Te'o has told Katie Couric that he briefly lied about his online girlfriend after discovering she didn't exist, while maintaining that he had no part in creating the hoax.
Pressed by Couric to admit that he was in on the deception, Te'o said he believed that his girlfriend Lennay Kekua had died of cancer and didn't lie about it until December.
"Katie, put yourself in my situation. I, my whole world told me that she died on Sept. 12. Everybody knew that. This girl, who I committed myself to, died on Sept. 12," Te'o said in an interview to air Thursday on Couric's syndicated talk show. A segment of the interview with Te'o and his parents was broadcast Wednesday on "Good Morning America."
The Heisman Trophy runner-up said he only learned of the hoax when he received a phone call in December from a woman saying she was Kekua.
"Now I get a phone call on Dec. 6, saying that she's alive and then I'm going be put on national TV two days later. And to ask me about the same question. You know, what would you do?" Te'o said.
An Associated Press review of news coverage found that the Heisman Trophy runner-up talked about his doomed love in a Web interview on Dec. 8 and again in a newspaper interview published Dec. 10.
Te'o's father defended his son when Couric pointed out that many people don't believe the Irish star, suspecting he used the situation for personal gain.
"People can speculate about what they think he is. I've known him 21 years of his life. And he's not a liar. He's a kid," Brian Te'o said with tears in his eyes.
On Tuesday, the woman whose photo was used as the "face" of the Twitter account of Te'o's supposed girlfriend says the man allegedly behind the hoax confessed and apologized to her.
Diane O'Meara told NBC's "Today" show that Ronaiah Tuiasosopo used pictures of her without her knowledge in creating a fake woman called Lennay Kekua.
Frank Bruni, op-ed columnist for the New York Times, told "CBS This Morning" on Tuesday that the public's love of a good tale was motivation for Te'o to perpetuate the story.
"This girlfriend was never produced. If you go back and you look at the transcripts of some of the interviews he did, now you say, 'Gee, no one asked this follow-up, that follow-up.' We loved this tale of double grief and someone valiantly performing through it. And because of that, I think we deliberately didn't ask some tough questions, that now, in retrospect, it looks like we should have."
Thanks for reading CBS NEWS.
Create your free account or log in
for more features.