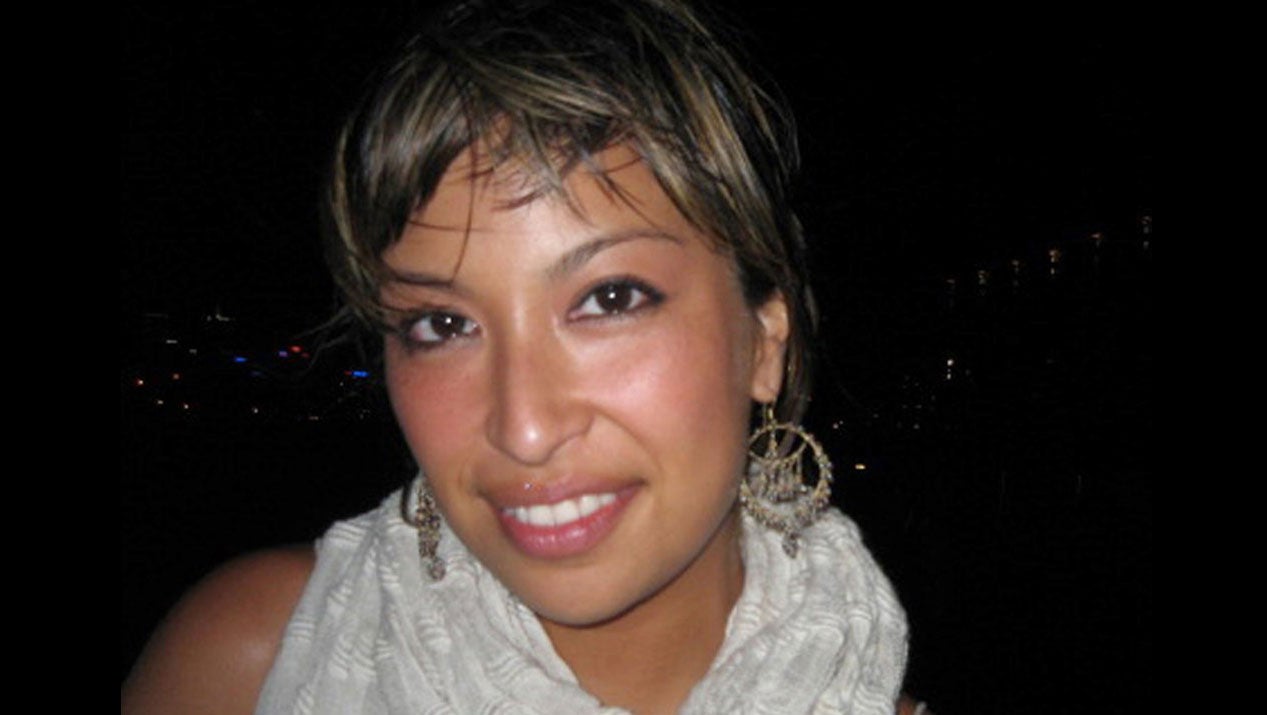 Manhattan DA: Domestic violence often an invisible crime
By Manhattan DA Cyrus R. Vance, Jr.
I want to give you a glimpse into the violent and tragic world of domestic violence by telling you about a young woman named Sylvie Cachay.
Sylvie was a 33-year-old fashion designer in a highly-volatile relationship with her boyfriend, Nicholas Brooks, a drug user without a job or employment prospects. While Sylvie worked to succeed in the fast-paced New York City fashion industry, he spent his days sleeping at her apartment and spending the money she earned. She knew he cheated on her, and had previously paid for sex with women, but could not let go of him. She repeatedly attempted to break up with him, yet he always convinced her to take him back.
We do not know exactly what was said in the early hours of December 9, 2010. But what we do know - what we proved at trial - was that Brooks strangled and forcibly drowned Sylvie in a hotel room bathtub. He left her body in the overflowing tub as he went to a bar, drank and used drugs, and later lied repeatedly to police. Though Sylvie tried multiple times to leave the tumultuous relationship, her promising future was cut short at the hands of a man who claimed to love her.
Sylvie's murder attracted international attention, but the vast majority of domestic violence murders do not. My office handles more than 5,600 domestic violence cases each year - this is just the number of cases in Manhattan alone. The cases range from verbal abuse, to stalking, to violent assaults.
And sometimes - far too frequently - these domestic violence cases become homicide cases. Here's another statistic - more than 1,000 women are murdered by a husband or boyfriend in the United States each year. Put another way, 30 percent of all of women killed in this country are killed by an intimate partner.
Domestic violence affects every community, across every ethnic group and socioeconomic class. It is a public health crisis - and one that is still severely under-reported. In New York, even as the citywide murder rate plunges to historic lows, domestic violence assaults and murders have not followed suit. As one observer put it, what good is living in the safest big city in the world if you are not safe in your own home?
What we see in so many cases is that domestic violence victims like Sylvie try to leave abusive relationships, but, for one reason or another, cannot. Abusers maintain a physical, emotional, and oftentimes financial hold over their victims, from which escape can seem impossible.
So what can we do to better help these victims? I believe that easily accessible resources that provide support and the means to leave abusive relationships are essential to combating domestic violence. When I first took office as the Manhattan DA four years ago, one of my top priorities was to open a Family Justice Center. After a great deal of support from the Mayor's office and advocacy groups across the city, I am excited to announce that the center opened in March 2014.
This center will provide a wide range of services in one central location, including access to specialized prosecutors from my office, social service workers, civil attorneys, therapists, childcare, and more. New York City's other Family Justice Centers have already assisted more than 97,000 clients since 2005, and we anticipate helping thousands more in Manhattan.
We in law enforcement cannot combat domestic violence alone. Working together with advocates, survivors, and community members, we must continue to make resources more readily accessible, help victims create safe escape plans, and encourage the reporting of this all-too-often invisible crime. We must be a beacon of hope for the thousands of women who are in abusive relationships to see a way out before it is too late.
"48 Hours" investigates the Sylvie Cachay case Saturday, July 16 at 9 p.m. ET/PT on CBS.
Thanks for reading CBS NEWS.
Create your free account or log in
for more features.