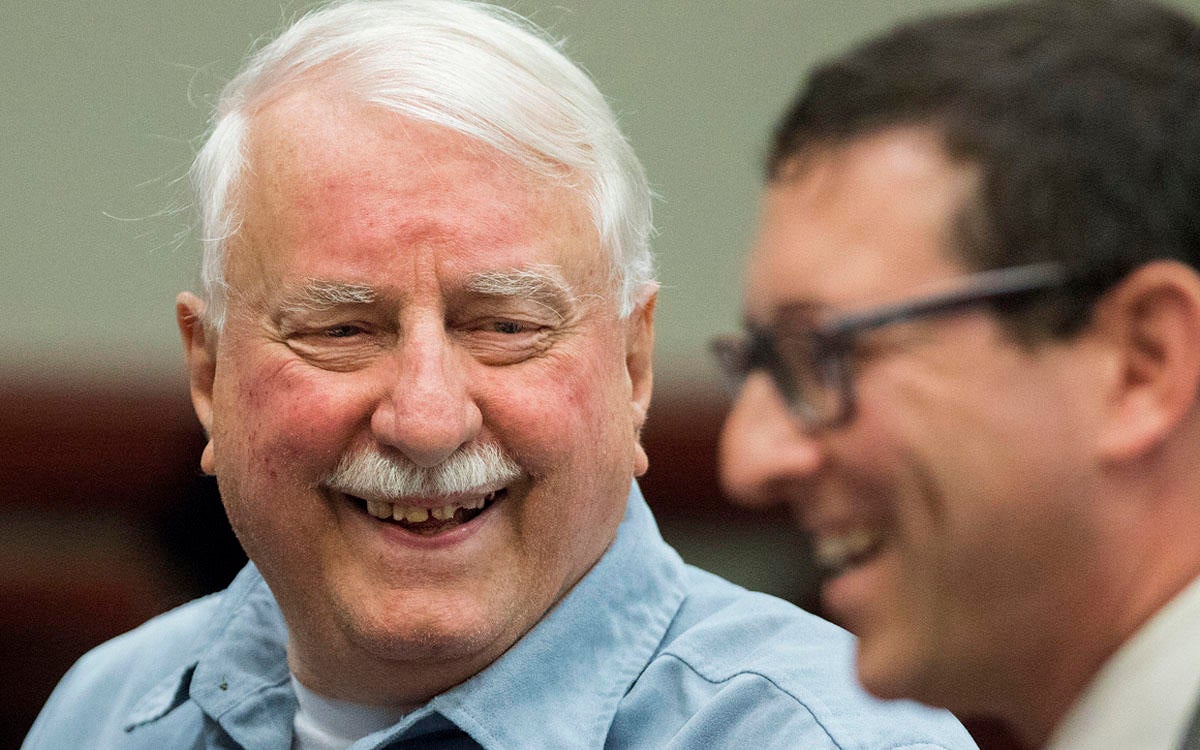 Man wrongfully convicted in 1957 cold case killing ruled innocent
SYCAMORE, Ill. -- An Illinois judge on Wednesday granted a certificate of innocence to a Washington state man who was wrongfully convicted in 2012 of the 1957 kidnapping and killing of a 7-year-old girl, clearing the way for him to sue Illinois.
"48 Hours" investigated the case in the episode, "Cold as Ice."
Jack McCullough said at a hearing last week that he's been portrayed as a monster and that people still think of him as one, and that he wants justice.
DeKalb County Associate Judge William Brady granted McCullough a certificate of innocence, which would allow him to sue Illinois for damages for wrongly convicting him in Maria Ridulph's killing.
"Is it more likely that the defendant would be found guilty beyond a reasonable doubt, or is it more likely he would be found not guilty, and not responsible for Maria Ridulph's disappearance and murder?" Brady said in explaining his decision. "Based on the changes in the law, and the consideration of the additional evidence now available to this court, the latter of these questions is true."
Maria's sister, Pat Quinn, expressed disappointment with the judge's ruling.
"Do I feel Jack McCullough killed my sister?" Quinn said outside the court. "Yes, I do."
A prosecutor concluded evidence backed McCullough's alibi that he had been 40 miles away when Maria disappeared nearly 60 years ago. A judge agreed, ordering McCullough's release in April 2016 after he had served four years of a life sentence.
Maria and a friend were playing in the snow outside of her home on Dec. 3, 1957, when a young man approached and offered them piggyback rides.
"He stopped to talk to us ... told us that his name, his name was Johnny," the friend, Kathy Chapman, told 48 Hours' Erin Moriarty in 2013. "Maria took the piggyback ride and he went maybe 20 feet away with her and then ... came back, and asked if we liked dolls. ... And Maria went home to get a doll."
Maria returned with the doll, Chapman said. Chapman said she then dashed home to grab mittens, returning to find Maria and the man gone. Maria's decomposed body was found months later in a forest.
McCullough was cleared as a suspect in the 1950s. He became a target of investigators years later after one of his half-sisters told authorities their mother said on her deathbed that she believed her son may have killed Maria.
McCullough has always maintained his innocence. In an interview with Moriarty, he denied killing the girl.
"I may have been a sinner, but I'm not a murderer," he said.
A report from DeKalb County State's Attorney Richard Schmack described the investigation and trial of McCullough as deeply flawed, zeroing in on what he described as investigators' erroneous statements to a grand jury that altered the known timeline of events to render McCullough's alibi moot.
Aisha Davis of the Chicago-based Exoneration Project said McCullough, who didn't attend the hearing, is undecided on whether to file a lawsuit or seek compensation.
"We're all very glad that he doesn't have to worry about this being over his head, and he can finally move on," she said.
Thanks for reading CBS NEWS.
Create your free account or log in
for more features.