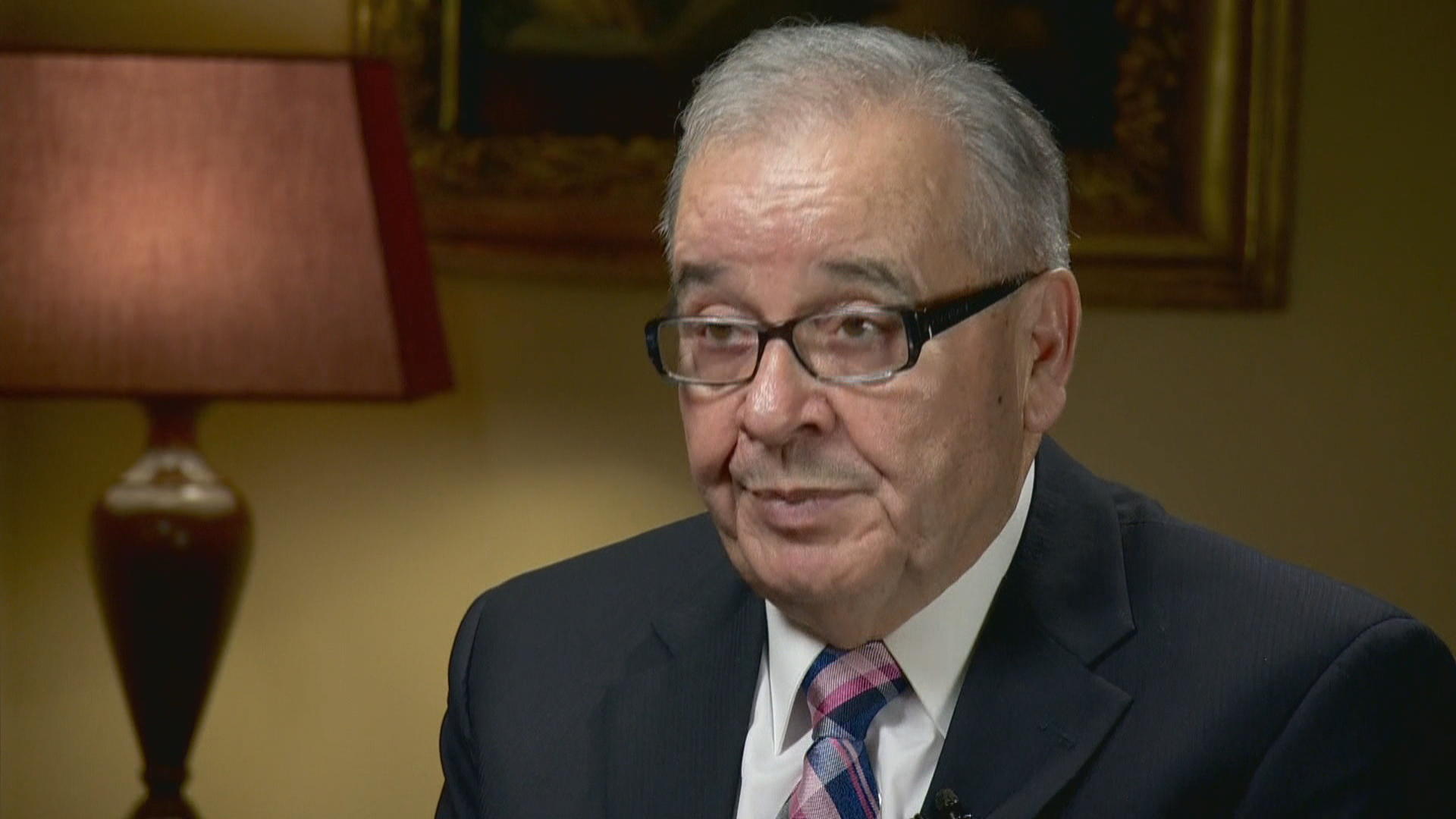 Man reunites with the Jewish family his father protected during Holocaust
Saturday marks 73 years since the liberation of thousands of Jewish prisoners from Auschwitz during the Holocaust. Several generations later, some relatives are still expressing their gratitude to the European families who took the brave step of protecting Jews from the Nazis.
A simple meeting in a Naples synagogue was more than 70-years in the making.
"I can't help it … Every time I talk about this I break down," Tony D'urso said.
His father helped save Ester Sinigallia's grandfather.

She says she's not good with words, but that "thank you" doesn't seem like it's quite enough. The Sinigallias were among tens of thousands of Jews who hid from Nazi soldiers in Italy.
D'urso was just five years old but was posted as the "lookout." His father, Giuseppe, hid about a dozen Jewish people from the Nazis, at great risk to his own family.
"He didn't do it out of ideology. He was illiterate. He must've gone to a year, year and a half to school. He did it because he thought, basically, a human being in distress needs help," D'urso said.
D'urso emigrated to the U.S. and became a state legislator in New York. He wanted his father to get recognition but didn't have proof of what had happened until about six months ago, when a Jewish friend discovered a diary that mentioned D'urso's dad. It was written by Mirella Sinigallia's grandfather. For decades she couldn't bring herself to read it.
She told CBS News' Seth Doane about the terror of being singled out for being Jewish and recalls moving from one house to the next – one mountain to the next.

"Thank God for sane people that thought that that's the only thing to do to save these poor souls for not any fault of their own, just because they happen to be of Jewish religion they were condemned to die and that someone helped them to survive," D'urso said.

Six million Jews were killed during World War II, but as these extended families gathered, they were thankful it wasn't twelve more.
Thanks for reading CBS NEWS.
Create your free account or log in
for more features.