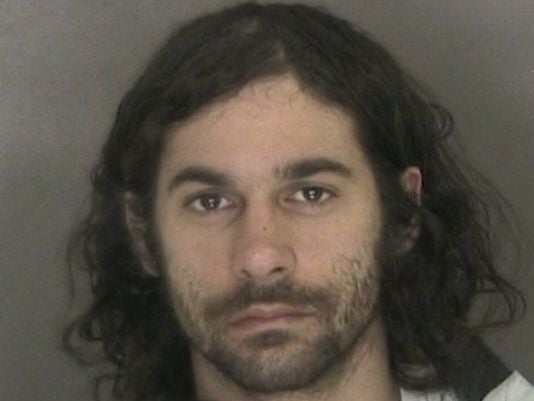 Man killed with claw hammer in Md., suspect arrested in N.Y.
CARDEROCK, Md. – A man accused of killing a hiker with a claw hammer in an altercation at Carderock Park in Maryland has been taken into custody, reports CBS affiliate WUSA.
New York State Police arrested David DiPaolo last Thursday and charged him with manslaughter for his part in the deadly encounter that took place days before the New Year, according to court documents.
Court documents also show that on Dec. 28, 2013, United States Park Police went to Carderock to follow up on the report of an injured person. They found 69-year-old Geoffrey Farrar of Arlington with his head against a wooden beam. He had suffered massive head trauma and was taken to Suburban Hospital where he later died.
A witness reported seeing DiPaolo and Farrar fighting an hour before authorities were called to the scene, police confirmed. According to the witness, DiPaolo and Farrar separated after the fight, with DiPaolo getting in his minivan. However, the witness, while walking with a friend, reported seeing DiPaolo run up a trail. The two continued walking and saw Farrar on the trail, lying down and bleeding from the head.
The Office of the Chief Medical Examiner determined that Farrar had several open skull fractures and lacerations on the back of his hands.
Police started searching for the minivan, which was found on January 6 by a New York State Police officer conducting a traffic stop near Glen Falls, New York. According to court documents, DiPaolo agreed to waive his Miranda rights and speak with officers.

Documents indicate that DiPaolo admitted to fighting with Farrar, telling officers he was being choked by the victim. He told police that he repeatedly hit Farrar in the head with a claw hammer while the victim was choking him on the ground. He then threw the hammer and ran off.
Police took issue with elements of the testimony, such as why Farrar had wounds on the back of his hands if he was choking DiPaolo the whole time. The accused offered no response to these perceived inconsistencies.

DiPaolo showed remorse in a written statement, according to court documents. He wrote: "I'm sorry this happened. I didn't want it to happen. I didn't know it was going to happen."
Thanks for reading CBS NEWS.
Create your free account or log in
for more features.