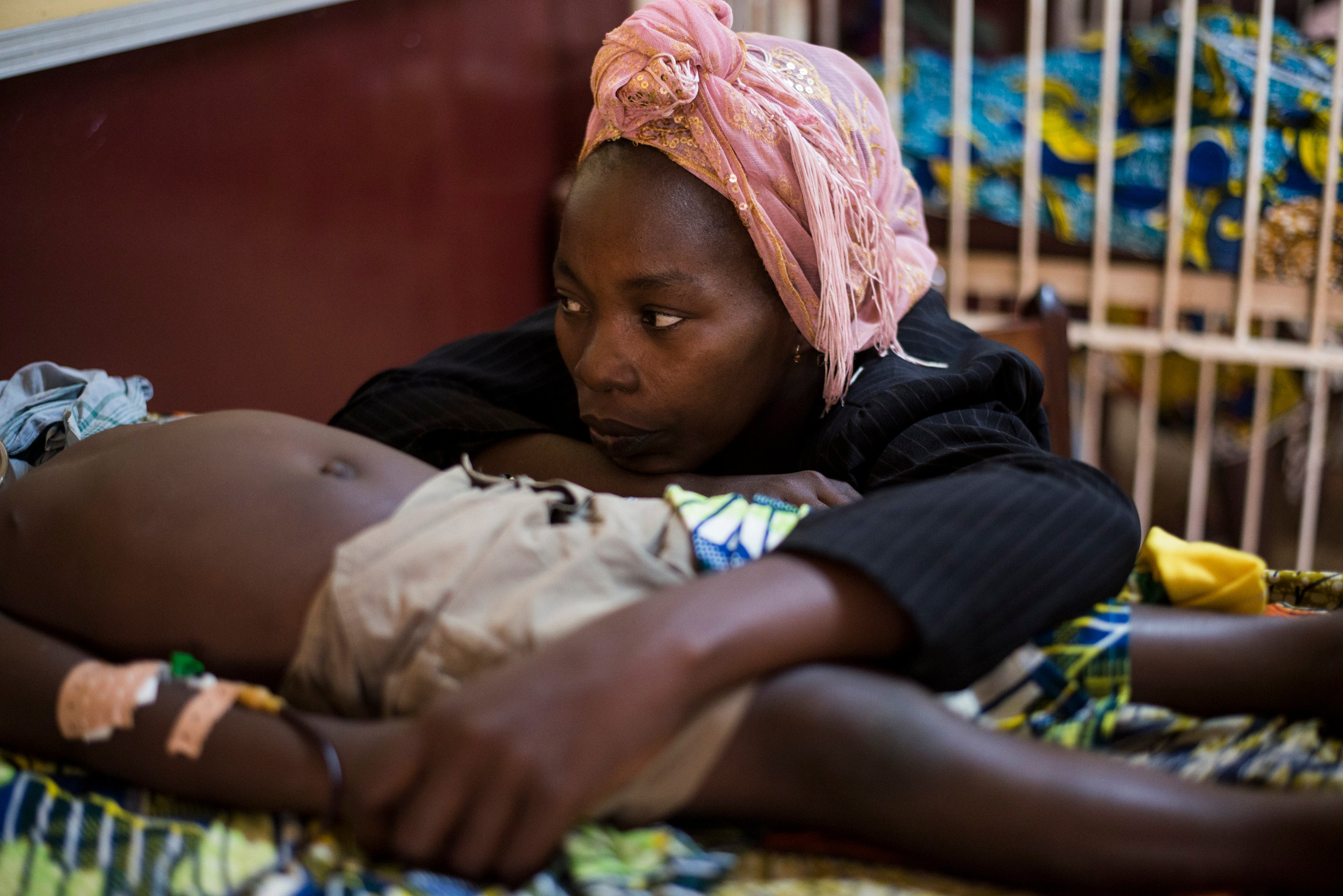 Malaria: A persistent global killer
Malaria is a global scourge, with international health officials constantly on the lookout for better ways to stave off the disease, which is especially deadly to children.
A disease that spreads through the bites of infected mosquitoes, malaria infected about 207 million people across the globe in 2012, killing an estimated 627,000 people, according to the World Health Organization's latest World Malaria Report. WHO says those numbers could be underestimates.
Malaria is caused by Plasmodium parasites that spread to people through the bites of infected Anopheles mosquitoes, which tend to strike most at dusk and dawn.
Illness can range from "uncomplicated" to "severe," with symptoms including chills, shivering, fever, headaches, vomiting, seizures and sweating to the severe medical emergency, characterized by destruction of red blood cells, low blood sugar, respiratory distress, kidney failure, neurologic abnormalities, loss of consciousness and coma.
About 90 percent of cases occur in Sub-Saharan Africa, UNICEF adds, with children under five among the most likely to die from the disease. Pregnant women are also at increase risk if infected.
While some progress is being made -- WHO says malaria deaths dropped about 45 percent from 2000 to 2012 -- the international community says there is far more to be done.
"This progress is no cause for complacency," Dr. Margaret Chan, Director-General of the WHO, wrote in the December report. "The absolute numbers of malaria cases and deaths are not going down as fast as they could."
"The fact that so many people are dying from mosquito bites is one of the greatest tragedies of the 21st century," Chan added.
Compounding the challenge are problems with existing medications and pesticides used on bed nets in high-risk areas.
For uncomplicated malaria cases, the WHO recommends ACT drugs, which are therapies derived from artemisinin, or sweet wormwood. Resistance has been found to these drugs already, however, in Southeast Asian countries including Cambodia, Myanmar, Thailand and Vietnam.
While a patient may recover after a bout of uncomplicated malaria, the consequence is that the parasite may become more resistant to the medications used to treat the case, according to the WHO.
Resistance has also been reported for chloroquine and other anti-malarial medications. In many parts of Africa, about 70 percent of malaria cases resist cheap existing anti-malarial medications like chloroquine, UNICEF notes.
In some cases, malaria drugs prescribed in high-risk areas aren't even real.
A May 2012 report found more than one-third of randomly sampled malaria medications in Asia and sub-Saharan Africa were counterfeit or ineffective.
In 2013, the FDA announced it had developed a handheld device to screen counterfeit malaria pills that it would test in Africa, in the hopes it could have more widespread use.
The global disease burden and problems with existing drugs have in part led to ramped-up efforts to find an effective vaccine to prevent the disease. While some recent early trials have shown promise, others have found disappointing results, and experts concede a vaccine is still likely years away.
WHO says much success against malaria has come from efforts to control mosquito populations directly. But in recent years, the insects have become increasingly resistant to pesticides which are used on bed nets (called Insecticide-treated bed nets), especially in sub-Saharan Africa and India.
Global fundraising shortfalls have also impeded malaria prevention, by reducing the number of bed nets provided in high-risk areas.
The WHO's 2013 report said malaria programs only have half of the estimated $5.1 billion required to reduce malaria deaths. That means millions of people at risk for malaria do not have access to bed nets.
The number of nets issued by international agencies dropped from 145 million in 2010 to only 70 million by 2012, according to the report.
The WHO says developing new insecticides for bed nets is a top priority for the agency.
Given the challenges, experts have questioned whether the world can meet its goal to virtually eliminate malaria deaths, which health officials had hoped to do by 2015.
"Parasite resistance to artemisinin -- the core compound in the world's most effective anti-malarial medicines -- and mosquito resistance to insecticides remain major concerns," said Chan, of the WHO. "If not addressed with appropriate urgency, they could threaten the remarkable progress made since 2000."
Thanks for reading CBS NEWS.
Create your free account or log in
for more features.