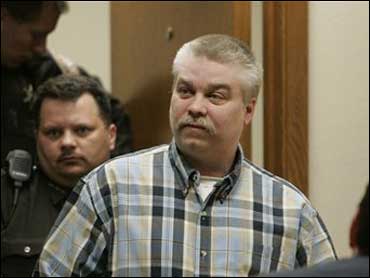 "Making a Murderer" juror stands by Steven Avery verdict
MILWAUKEE -- A juror involved in the homicide case that spawned the popular Netflix series "Making a Murderer" says she stands by the verdict.
The 10-part series raises questions about whether Steven Avery and his nephew Brendan Dassey were wrongly convicted, spurring new scrutiny of the case and prompting armchair sleuths to flood online message boards and flood local officials with requests for case records. The show includes comments from an excused juror in Avery's case suggesting his conviction was based on flawed evidence.
But Diane Free, a juror who was present to the end, told The Associated Press by phone that she was "comfortable with the verdict we reached. The thing on Netflix was a movie, not a documentary."
The series draws on dramatic details. Avery had been wrongly convicted of a 1985 rape and served 18 years in prison. After being freed, he had a $36 million lawsuit pending against public officials when photographer Teresa Halbach disappeared on Halloween 2005 following a visit to the Avery family salvage yard to take pictures of a minivan.
Halbach's bones and belongings were found burned near Avery's trailer. Avery and Dassey were eventually convicted and sentenced to life terms, but only Dassey is eligible for parole -- in 2048.
"Making a Murderer" suggests investigators, some of whom were involved in Avery's wrongful rape conviction, felt embarrassed after his release and may have planted evidence to frame him again as payback.
Ken Kratz, who prosecuted Avery, says he wasn't asked to participate in the series. He says the film ignores much of the incriminating evidence presented during the trial.
"It's not a documentary at all. It's an advocacy piece," Kratz said. "If I was spoon-fed only what the Netflix documentary wanted me to see, I'd come to exactly the same conclusion."
Authorities involved in the case have called the series biased and say it omits crucial facts that led to the convictions. Filmmakers Moira Demos and Laura Ricciardi have stood by their work, which spans nearly a decade and concentrates on the defense and perspective of Avery and Dassey's relatives.
The jurors have been mostly silent. Many had made an agreement not to talk about the case after the conviction. Free declined to elaborate beyond her brief remark when reached Wednesday. "I have to ask, please don't call me again," she said before hanging up.
Richard Mahler, the excused juror, said Thursday that he still has questions about the investigation into Avery's involvement. Mahler sat through weeks of testimony and deliberated with the panel for four hours before he asked to leave because he was feeling emotionally exhausted, he said. He also said he felt threatened by another juror.
Mahler said seven jurors, including him, voted not guilty in the first vote. Three voted guilty and two were undecided, he said. Mahler said he doesn't know what happened after that because he left.
"I don't know what the tensions were in the jury room, we were all pretty mentally tired of everything," he said.
With the series becoming a phenomenon, the custodian of the court records from the case has been inundated with inquiries from local residents and people around the world who want to see the transcripts, exhibits and other documents.
The chief clerk at the Manitowoc County Clerk of Courts office, Lynn Zigmunt, says there are more than six bankers boxes of material. The requests began picking up about a week ago, she said, and she's assigned an employee to handle the requests each day.
"It's a lot of information, a lot of documents, so we have to just be careful -- but that's our job as custodians of the records," Zigmunt told WBAY-TV.
Online, viewers are speculating about other possible suspects. Some have also made death threats against Kratz and his family. His Yelp page is under an "active cleanup" alert because of all the negative comments.
Despite the outrage, Kratz said "Making a Murderer" is unlikely to win Avery his freedom because it hasn't uncovered any new evidence.
"It does very little to help the search for the truth. That is a function that is uniquely given to jurors, and the jurors did that when they returned their verdict," Kratz said.
Kratz won't say if he will sue the filmmakers or write a book in response. Now a defense attorney in private practice, Kratz said he appreciates all the interest in the criminal justice system that has been sparked by the documentary.
Thanks for reading CBS NEWS.
Create your free account or log in
for more features.