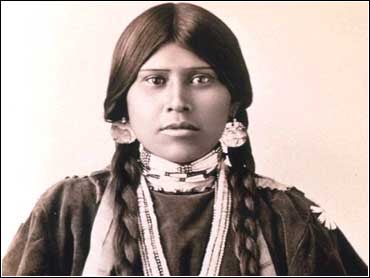 All Maine communities and natural landmarks containing the word "squaw" -- a term considered offensive to women and Indians -- must be renamed under a bill signed by Gov. Angus King.
A special commission will recommend new names, which are expected to take effect next year.
"It's not just an issue of being politically correct," said Tony Sprague, a spokesman for the governor. "This is a term that is offensive to them and it shouldn't be used in public places."
English dictionaries define "squaw" as an Indian woman. But in some American Indian cultures the term is synonymous with "whore." Some believe the term originated as a French corruption of an Algonquin word.
The law affects about two dozen mountains, waterways and other features, such as Squaw Pond and Big and Little Squaw townships. Private entities aren't affected.
Members of the Penobscot, Pasamaquoddy, Micmac and Maliseet tribes were present as the bill was signed Monday.
"It took a lot of work from people in the native communities to open up and talk about something that's as heartfelt as this," said Rep. Donald Soctomah, the Passamaquoddy Tribe's representative and sponsor of the bill.
Minnesota and Montana have adopted similar laws, and in Colorado, even the endangered squawfish was renamed the Colorado pikeminnow.
Rep. Donna Loring, the Penobscot Nation's representative, said the bill's approval showed that tribal-state relations are improving. The two tribal representatives in the state House take part in debate and sponsor bills but do not have a vote.
The law will affect map-making nationwide.
"It's not a huge deal for us," said Charles Conley, marketing manager for Freeport map company DeLorme Inc. "Part of being a mapmaker is knowing you'll always be making revisions."
The action is not without precedent in Maine. About 10 brooks, islands and hills in the state incorporated the word "nigger" until the Legislature banned its use on geographic locations in 1977.
Thanks for reading CBS NEWS.
Create your free account or log in
for more features.