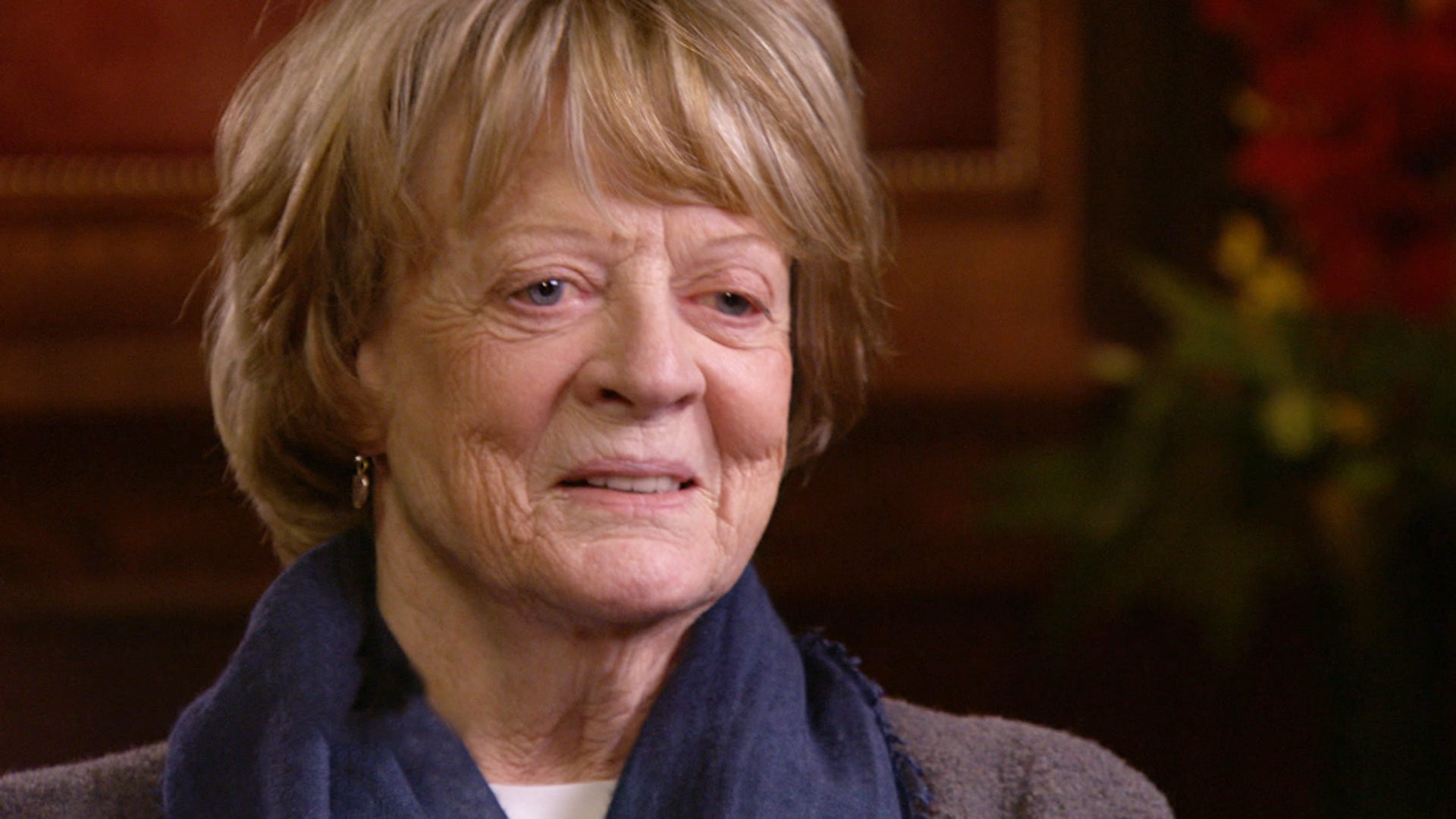 Maggie Smith's never seen "Downton Abbey"
Dame Maggie Smith, who plays the cantankerous countess on the "Downton Abbey" television series, added another zinger to the many her character has spit out on the show's three seasons: she says she has never watched the popular program. The British actor sits down with Steve Kroft for a rare interview in which she seems to still be in her Downton Abbey character, Lady Grantham. Dame Smith's 60 Minutes interview will be broadcast Sunday, Feb. 17 at 7:00 p.m. ET/PT.
Dame Smith says she was amazed at the popularity of the series and yes, she was proud of it, which then caused her to pause and think aloud. "I haven't actually seen it, so I don't-- I don't sit down and watch it," she tells Kroft. "Never?" he asks. "No, I haven't watched it," she replies.
The 78-year-old actor says she may watch the series someday, but for now she doesn't, because watching will only make her agonize over her performance. "Because it's frustrating. I always see things that I would like to do differently and think, 'Oh, why in the name of God did I do that?'"
So what does she get out of her Downton Abbey role? "It's the delight of acting," she tells Kroft.
Dame Smith has won two Oscars, three Emmys and a Tony Award and played roles in memorable movies, from her Oscar turns in "The Prime of Miss Jean Brodie" and "California Suite" to the "Harry Potter" films. But, the PBS television series, set in a WWI-era English manor, has made her more recognizable than at any other time of her long career. Nonetheless, Dame Smith has no interest in her newfound celebrity. "Absolutely none," she says.
"I don't feel any different to the way I felt before and I'm not quite sure what [being a star] means. I am familiar to people now, which is what I was not before," she tells Kroft. "That is entirely due to the television set."
Asked about her reputation for being a perfectionist who doesn't suffer mediocrity, she chalks that up to her age. "You're trying to say that I am what everybody says...I'm scary and I understand that totally," Dame Smith says. "Old people are scary and I have to face it, I am old and I am scary and I am very sorry about it but I don't know what you do," she says, in a demeanor fans of Downton Abbey will surely recognize.
Thanks for reading CBS NEWS.
Create your free account or log in
for more features.