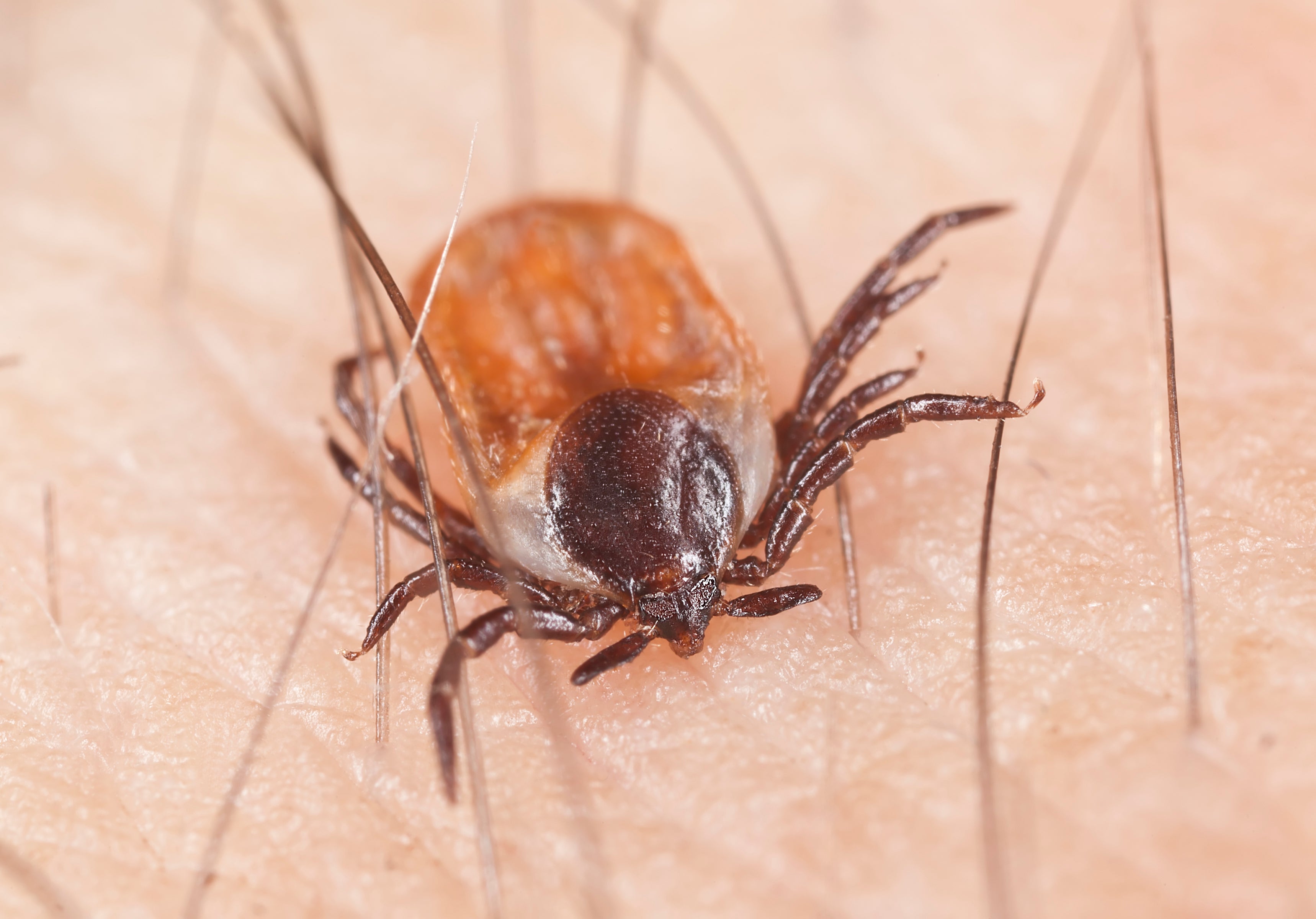 Lyme disease more widespread, costly than previously thought
Prolonged illness in Americans with Lyme disease is more widespread, serious and costly than previously believed, a new study suggests.
The study authors -- from Johns Hopkins Bloomberg School of Public Health in Baltimore -- found that Lyme disease has a much greater impact on patients and the health system, costing up to $1.3 billion a year to treat.
The investigators analyzed nearly 52,800 cases of Lyme disease in patients younger than 65 who were treated with antibiotics within 30 days of a Lyme disease test order and/or Lyme disease diagnosis. These patients were compared to a control group of nearly 264,000 people who did not have the tick-borne disease.
Compared to the control group, Lyme disease patients cost the health care system about $2,900 more per patient, and involved 87 percent more visits to doctors and 71 percent more visits to emergency rooms in the year after diagnosis.
Lyme disease patients were nearly five times more likely to have post-treatment Lyme disease syndrome (PTLDS)-related symptoms, such as fatigue, nerve pain, joint pain, and memory and thinking problems. In addition, they were 5.5 times more likely to be diagnosed with excessive fatigue and debility.
Health care for a Lyme disease patient diagnosed with one or more PTLDS-related conditions was almost $3,800 more than for a Lyme disease patient with no such symptoms, the study authors found.
With an estimated 240,000 to 440,000 new cases of Lyme disease diagnosed every year, the illness costs the U.S. health care system between $712 million and $1.3 billion annually, according to the study published online Feb. 4 in the journal PLoS One.
"Our study looks at the actual costs of treating patients in the year following their Lyme diagnosis," Emily Adrion, a Ph.D. candidate in the department of health policy and management, said in a Hopkins news release.
"Regardless of what you call it, our data show that many people who have been diagnosed with Lyme disease are in fact going back to the doctor complaining of persistent symptoms, getting multiple tests and being retreated," Adrion said.
These patients "cost the health care system about $1 billion a year and it is clear that we need effective, cost-effective and compassionate management of these patients to improve their outcomes, even if we don't know what to call the disease," she concluded in the news release.
Thanks for reading CBS NEWS.
Create your free account or log in
for more features.