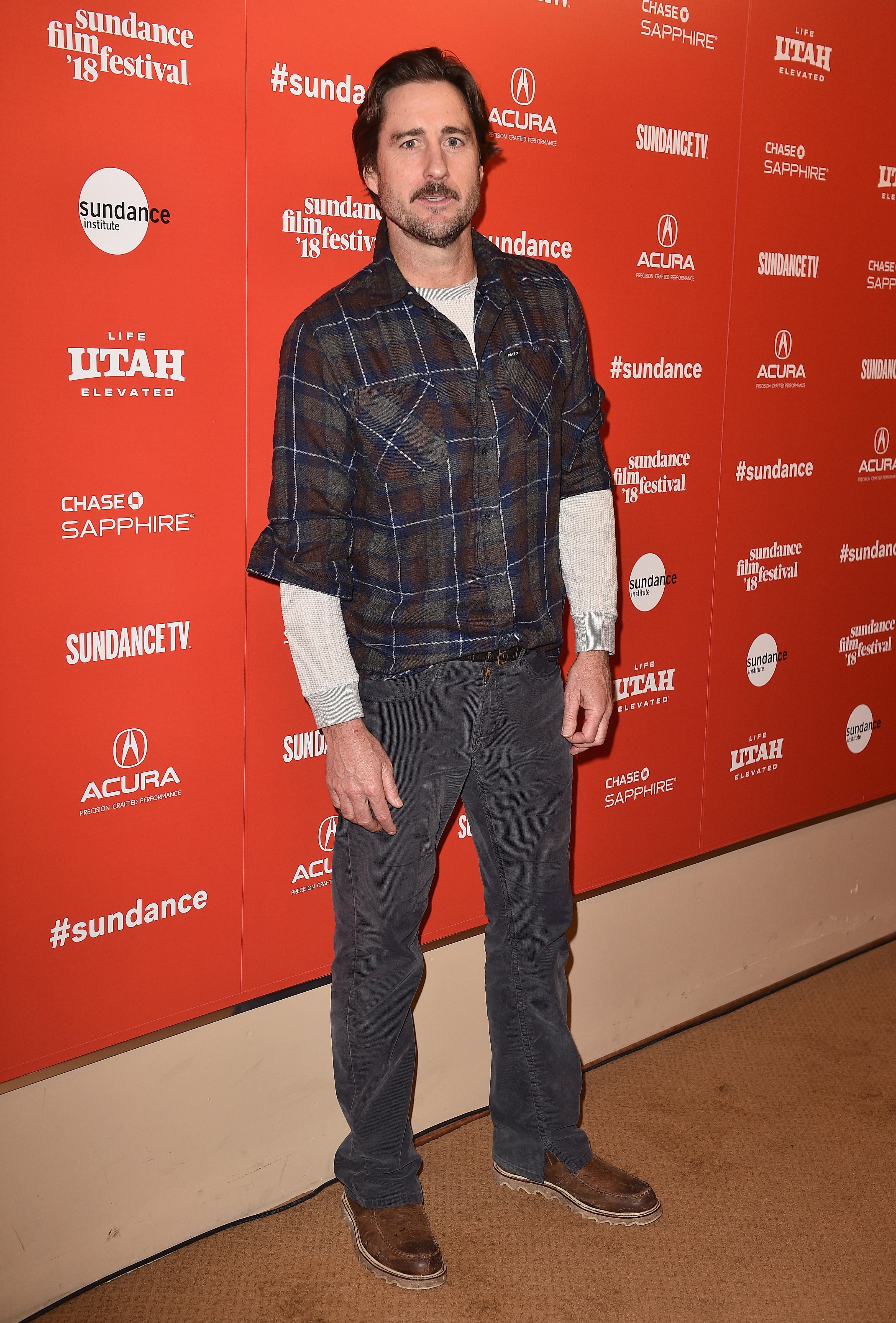 Luke Wilson called a "hero" in deadly Los Angeles crash
LOS ANGELES — Actor Luke Wilson is being hailed as a hero after he helped rescue a woman during a deadly Los Angeles car crash that also involved golfer Bill Haas on Tuesday night. The crash killed the driver of the Ferrari Haas was riding in and injured the driver of a BMW.
Wilson, whose own car was clipped in the three-vehicle accident, pulled the 50-year-old woman from the smoking wreckage of her BMW.
"He was the hero, he led the charge," said 46-year-old tattoo artist Sean Heirigs, who was right behind the accident.
Heirigs said he and his 14-year-old daughter saw the driver of Ferrari accelerate and appear to lose control, with the back end swinging into oncoming traffic.
It hit the BMW and clipped Wilson's car before running into a pole, he said. Heirigs told his daughter to call 911 and went to help the woman trapped in the BMW, which had flipped over onto the passenger side.
"She's crying, she's screaming, she doesn't really know what happened and she was dangling into the passenger side,"Heirigs said. "Her leg was stuck."
Wilson feared the smoke coming from her car meant it could go up in flames and devised a plan to free her, Heirigs said.
"We were able to get her leg out from being stuck and then she came out and Luke was pulling her through the back trunk area and then we both carried her to the curb. And this was all going on while the Ferrari's wheels are still spinning and blowing rubber and smoke everywhere and it's loud and you're smelling lots of smoke and there's glass."
Police were investigating whether speed was a factor in the crash.
A message seeking comment wasn't immediately returned by a representative for Wilson, the 46-year-old Dallas-native and star of films including "Legally Blonde," "Idiocracy" and "The Royal Tenenbaums."
Neither Wilson nor Heirigs was hurt. The woman from the BMW is hospitalized with serious injuries.
Haas, who had been in the passenger seat of a Ferrari, had pain and swelling in his legs, but no broken bones and is returning home to South Carolina to recuperate.
The Ferrari's driver, who died at the scene, was Mark William Gibello of Pacific Palisades, the coroner said. Haas was staying with Gibello's family as he prepared to play this week in the Genesis Open at nearby Riviera Country Club, the golfer's manager Allen Hobbs said.
"While Bill escaped serious injuries and has been released from the hospital, he is understandably shaken up and — more importantly — his deepest condolences go out to the host family during this tragic and difficult time," Hobbs said in a statement. The 35-year-old Haas will withdraw from the Genesis Open, he said.
Bill Harmon, the swing coach for Haas and a close friend of Gibello, said the two only met last Thursday. Harmon said Gibello was a member at Los Angeles Country Club and was instrumental in the private club getting the Walker Cup last year and the U.S. Open in 2023.
"Mark was one of my best friends," Harmon said. "It's a great loss for me. I'm happy that Bill is fine. It's just a very, very sad story."
He said he was more concerned for Haas emotionally than physically.
"Even at the hospital, a friend of mine met him and said he was very distraught," Harmon said.
Haas is a six-time winner on the PGA Tour whose most prominent victory was at the Tour Championship in 2011, which enabled him to win the FedEx Cup and the $10 million bonus. His most famous shot was in a playoff at the Tour Championship, when his ball was partially submerged in a lake.
He comes from a prominent golfing family. His father won nine times on the PGA Tour and 18 times on the PGA Tour Champions. His uncle, Jerry Haas, briefly played on the PGA Tour and is the golf coach at Wake Forest. And his great uncle, Bob Goalby, won the 1968 Masters.
Thanks for reading CBS NEWS.
Create your free account or log in
for more features.