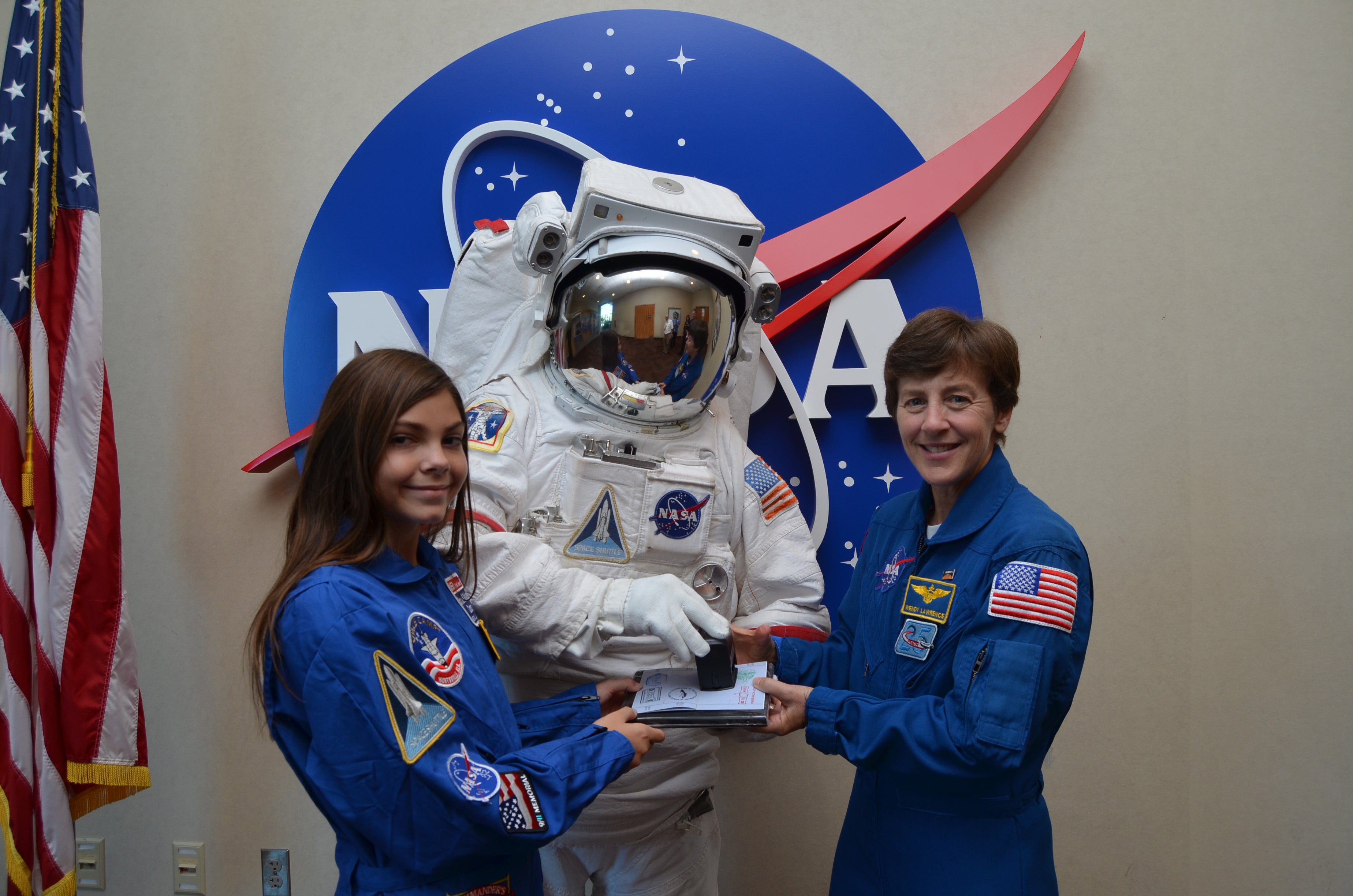 Teen trying to make an out-of-this-world dream a reality
NASA's replacement for the retired space shuttle will take humans farther than ever before.
The Space Launch System (SIS) will travel to asteroids, and eventually, to Mars.
While it's not ready yet, one 13-year-old from Baton Rouge, Louisiana, is already excited to claim a seat on that mission, reports CBS News correspondent Vicente Arenas.
"There are people who are working very hard to make my dream a reality," Alyssa Carson said.
Just outside New Orleans is NASA's rocket factory, the Michoud Assembly Plant, where they're working on what will be the most powerful rocket ever built.
For one teenager, the dream of becoming an astronaut, a dream she's had since the age of 3, could become a reality.
"I heard that humans have been to the moon but nobody had been to Mars," she said. "And I said, 'that's what I want to do, no one's been there! That's something that has never been done before!'"
Although her passion began at an early age, Alyssa's father Bert didn't put much thought into it.
"'Daddy, I want to be an astronaut,' and you think, 'Okay, yeah, astronaut, fireman, policeman, whatever, baby. You can be anything you want to be,'" he said.
But Alyssa's been taking her dream seriously since she was about 5 or 6 years old.
"I walked in on her in her bedroom and she's sitting with a Mars map that I had given her," her father said. "And I walk in and say, 'Baby, what are you doing?' and she said, 'Well daddy, when we get to Mars, I need to know where we are.'"
So when she turned 7 years old, Alyssa's father signed her up for space camp.
"I learned everything about space history, everything about NASA was doing then, everything about Mars I wanted to know," she said. "Including all the other planets. It was pretty much the best long weekend of my life."
Alyssa has been to over 20 sessions of NASA space camp. She's attended three space shuttle launches and rubs shoulders with NASA administrator Charles Bolden.
She speaks four languages and has even caught the attention of an important figure for modern space travel.
"Alyssa is a focused and determined individual," Dr. Deborah Barnhart said. "She is working on that goal, day after day, year after year."
Barnhart is the chief executive officer and executive director of the U.S. Space & Rocket Center in Huntsville, Alabama.
"Her persistence, I believe that will separate her from those who would like to be astronauts, those who would like to go to Mars, and those who are preparing to go," Barnhart explained.
She's been following Alyssa since her early days at space camp.
"I am already looking at colleges and what I want to study, and so instead of doing geology or biology, I'm planning on doing both," Alyssa explained.
Even though she's about five or six years away from college, she's already thinking seriously about her future.
"I pretty much have the next 20 years of my life kind of planned," she said.
And her father says her passion isn't something he initiated.
"I didn't push her into this," he said. "She's pulled me in. I now know more about space and NASA and all this stuff than I thought I would ever know."
Her father admitted it's a big sacrifice for him.
"But it's a sacrifice I don't mind," he said. "If you see the passion and the desire she has in her eyes and her heart, you have to be there for her. You can't not want to support her."
NASA hopes to launch a human mission to Mars around 2030 -- when Alyssa will be 29 years old.
And even though she has a plan far into the future, she still hasn't decided what her first words will be when she takes her first steps on Mars.
"I've been asked that a lot but I just don't know what it is yet," she said. "That's something I still have to think about."
While Alyssa continues her small steps towards the Red Planet, she still has plenty of time to write the perfect tagline for the next giant leap for mankind.
Alyssa answers questions about her Mars quest on "CBS This Morning's" Facebook chat.
Thanks for reading CBS NEWS.
Create your free account or log in
for more features.