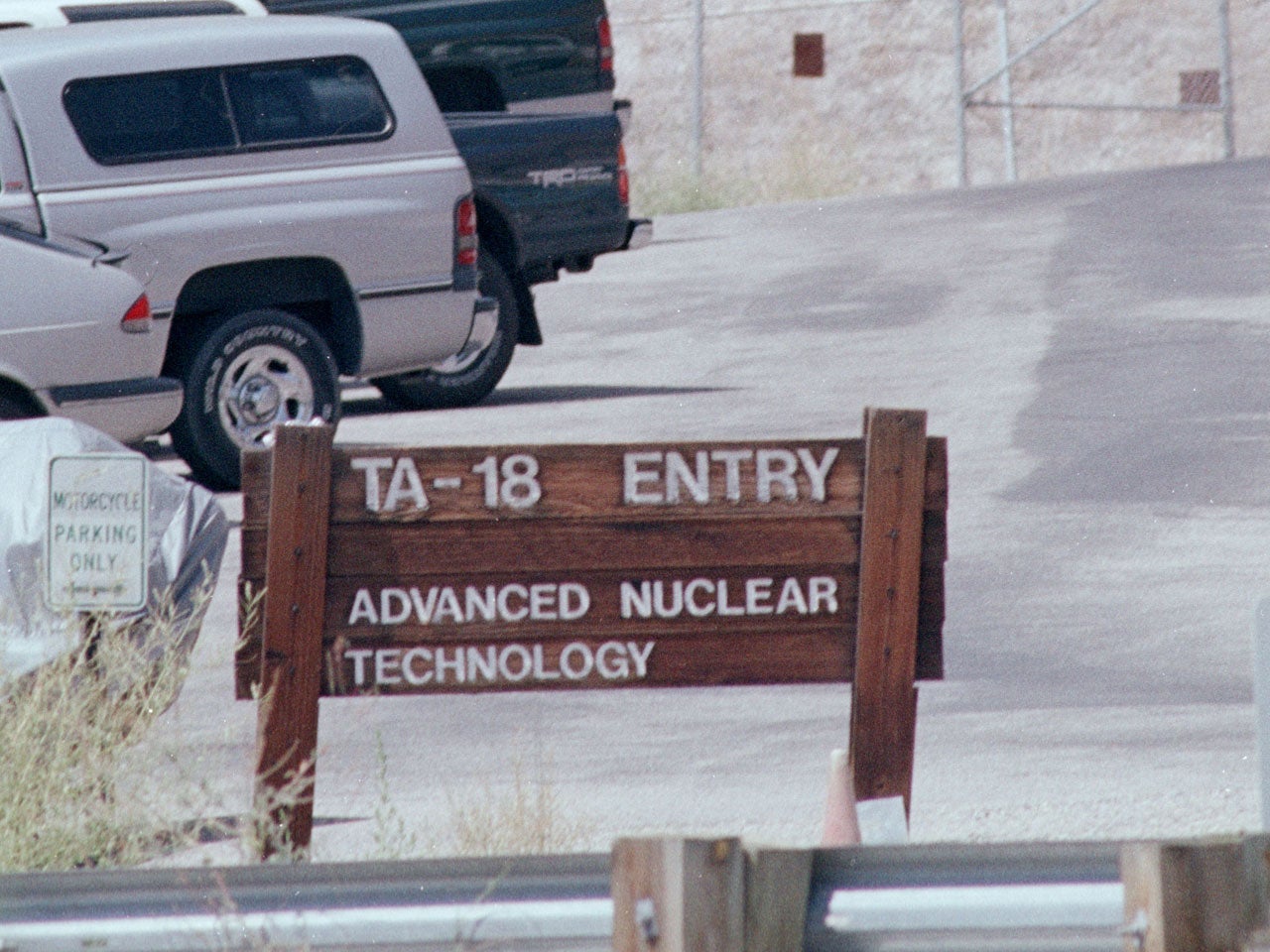 Los Alamos worker imprisoned for selling nuclear secrets
A former contract employee at Los Alamos National Laboratory in New Mexico was sentenced to a year and a day in federal prison, the Justice Department said Wednesday.
Marjorie Roxby Mascheroni, 71, of Los Alamos, N.M., pleaded guilty to passing "classified nuclear weapons data to a person believed to be a Venezuelan government official," and to lying to the FBI, the DOJ said in a statement.
Mascheroni is a Ph.D. physicist. Her husband was also a Los Alamos employee who pleaded guilty to similar charges. He has not been sentenced yet. Both were indicted in 2010.
According to the DOJ, Mascheroni held a security clearance that gave her access to certain classified material known as "Restricted Data."
According to the statement: "Roxby Mascheroni admitted that between Oct. 2007 and Oct. 2009, she conspired with (her husband) to convey Restricted Data belonging to the United States to another person with reason to believe that the information would be used to secure an advantage to Venezuela."
The DOJ said the indictments of the Mascheronis did not allege that the government of Venezuela "sought or was passed any classified information, nor did it charge any Venezuelan government officials or anyone acting on their behalf with wrongdoing."
Thanks for reading CBS NEWS.
Create your free account or log in
for more features.