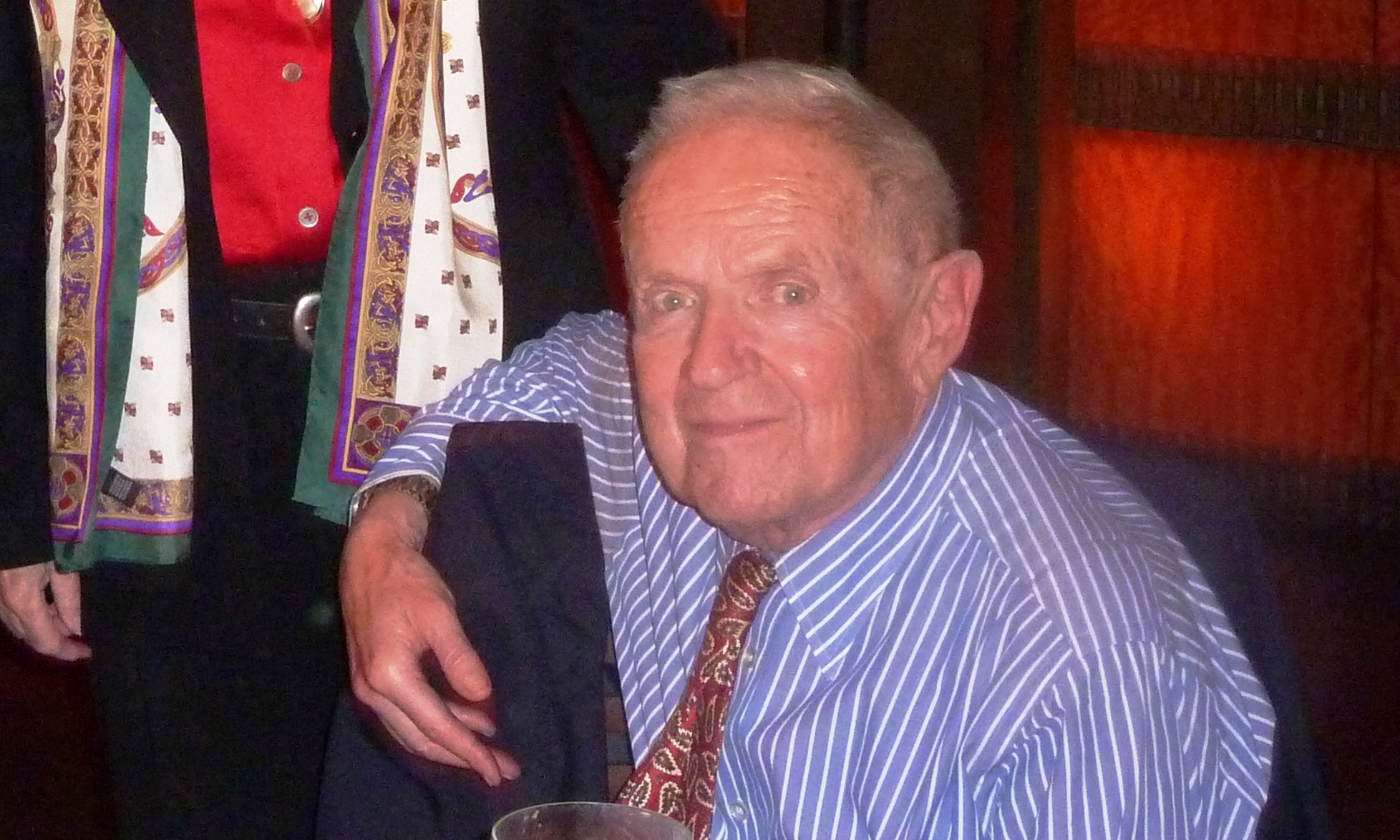 Longtime CBS News political director Marty Plissner dies at 87
Marty Plissner, who helped shape modern election coverage as the longtime political director for CBS News, died Thursday at the age of 87. The cause of death was lung cancer.
Plissner covered every presidential campaign for CBS News from 1964 through 1996, pioneering the use of exit polling and famously coining the term "too close to call." He was known for his extensive political knowledge, his commitment to the truth, and his passion and humor.
Plissner was a "walking encyclopedia of politics," said CBS News Deputy Washington Bureau Chief Ward Sloane, who was hired by Plissner in 1982. "With Marty, you didn't need Google because he was Google."
His understanding of the technical rules governing conventions and debates was particularly impressive, said former CBS News senior political editor Dotty Lynch.

"Marty not only understood it but was a resource for campaigns trying to understand it, rather than the other way around," Lynch said. "That was something he had all to himself -- [political commentator] Mark Shields joked he had a 100 percent attendance record at the rules committees of the Democratic and Republican parties."

Born in Brooklyn in 1926, Plissner enrolled in Yale but put his studies on hold to enlist in the Navy during World War II. He graduated with former President George H.W. Bush in 1948. After college, he worked for ABC News and NBC News, along with multiple New York City radio stations. His coverage of the Kennedy assassination in 1963, produced for New York City radio station WMCA, brought him to the attention of CBS News.

Plissner had a keen ability for zeroing in on a story at political conventions, Lynch recalled.

"Marty would just walk right onto the convention floor amid all the chaos and find exactly the delegate he wanted to talk to," she said. "He had that ability to kind of focus... He was a rumpled, 'Columbo'-type person, but when he went after a story, he got his story."

Plissner also had a reputation for his ability to look past partisan spin.

"There was no bias in Marty's reporting," Sloane said. "He was all about the facts: do they have the delegates, or not? Do they have the money, or not?"

Lynch added, "He hated cliches in political stories, and he would not necessarily accept this town's take on things -- and was usually right to challenge them."

Plissner stayed deeply engaged in politics after retiring from CBS News in 1997. In 1999, he published the book "The Control Room: How Television Calls the Shots in Presidential Elections."

After the 2000 election, Sloane noted, Plissner rejected the idea that exit polls played a role in the outcome.

"As a journalist, he was really first-rate and someone who other journalists learned a lot from," Lynch said.

Plissner is survived by his wife Susan Morrison, his brother and his three children.
Thanks for reading CBS NEWS.
Create your free account or log in
for more features.