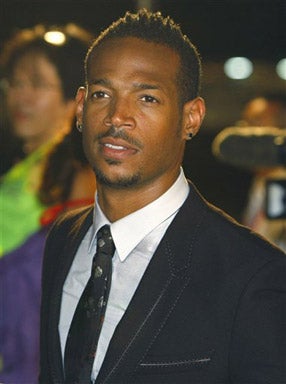 The competition is heating up on Fox Television's "American Idol" as the TV audience gets ready to vote off another singing contestant, narrowing the field to three.
The last contestant to get voted off was 21-year-old R.J. Helton from Georgia. Helton sat with The Early Show to recount his experience and his thoughts on the recent controversy over whether the phone voting system is flawed.
Helton was the lucky contestant who was passed over earlier on, but got chosen as a wild card by the judges to return as part of the final 10 (the other 9 advanced by viewer vote). Helton made it to the final 5. However, he was eliminated Aug. 14.
During the show, the expert panel of judges Paula Abdul, Randy Jackson, and Simon Cowell (the judge all the contestants fear) cut down the group of thousands of hopefuls to a short list of entrants who have performed on air each week. The "American Idol" winner will release his or her debut single on Sept. 24. A full CD is scheduled for Nov. 26. BMG subsidiary RCA Records will release a compilation disc featuring the top 10 finalists in October, but the singers are contractually forbidden to record for another label for at least three months.
Helton says he is excited that he had his "American Idol" experience. He loves performing for people, although he considers himself a shy and emotional person. Through the contests, viewers of the program discovered that Helton does not sing about sex and drugs — something he wants the public to know about him.
Helton, who has done done demos and performed in church services, church choirs, and school productions, has been singing at church since he was 5. "I began singing when I was 3-years-old, " he says. "I would hear songs and memorize them and keep singing them around the house. My mother would freak out about me singing. One time at church I was very young and I got up in front of everyone to sing "Jesus Loves Me" and I started laughing. It was very funny."
He heard about the auditions from TV and auditioned May 3 in Atlanta. Helton says he was reluctant to do the "wildcard" shor because he did not feel like "being cut down any more." In the end, he says, "I sang like I never sang before. It was "Lately" by Stevie Wonder. I gave it my all."
As for the much publicized argument among the judges, he says, "I was shocked. I kept thinking to myself, 'What the heck is going on?' None of it made sense." He hasn't seen a tape of the show: "I lived it. I don't need to see it."
Helton says he has been getting mobbed by fans snce he left the shows. "I will be out and people will call my name and I am like, 'How does that person know my name?' It totally freaks me out," he says.
"It is really funny because I have been getting letters from girls asking me to marry them and wondering if they can kiss me. At MTV a girl made me a book of my journey through 'American Idol.'"
He adds that he does not consider himself a celebrity: "People thinking I am a celebrity is shocking. I am really a southern boy. I love the fried chicken. I was raised in the South."
As for the judges, he says he loves Randy and Paula. "They are huge supporters of me," he says. They are very good at giving advice."
He says he still suffers spasms from an accident after one taping. "I was doing media after a Tuesday taping and my heel got caught on stage," he says. "I fell backwards. On the next show, which was a Wednesday, I was in so much pain. I was on lots of medication."
Helton says he has an "amazing" support system. "I have an excellent family. They are my best friends," he says. "I also got really close with two of the producers. They toured us around all over the place. My family has been my strength. I spoke to them everyday. They flew in for every episode."
As for the other contestants, he adds, "We all got along very well. We were good friends. We were huge supporters of each other."
As for the future, he has no intention of going back to his job at the YMCA. He is moving to Los Angeles to pursue some offers from record labels and modeling aganecies and to try his hand at acting.
"The biggest thing I learned was to be true to who you are," he says. "Sometimes people can let things get to your head with fame and money. I respect my family. They remind me who he I am and where I came from. I love the fans. I really appreciate the fans. I have learned stay grounded."
Thanks for reading CBS NEWS.
Create your free account or log in
for more features.