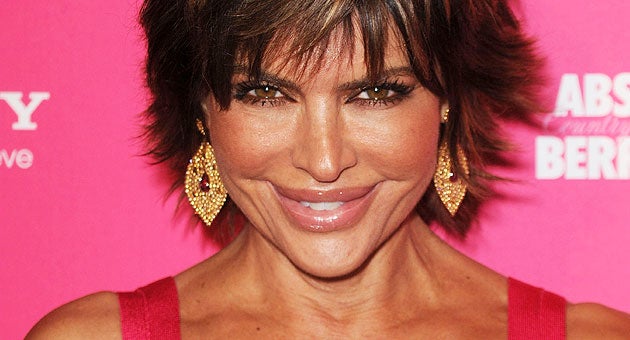 Lisa Rinna Lip Reduction Surgery: Why Did She Do It?
(CBS) Long time actress and recent reality star Lisa Rinna wants you to know she's more than just an enormous pair of surgically enhanced lips.
"My lips started to define who I am," the 47-year-old recently told People.
So Rinna set about to fix it - with more plastic surgery.
She told People that she had her upper lip reduced in August but the full results will take up to six months to show.
Back in the 80s, Rinna was quite frank about having silicone injected into her upper lip while her husband Harry Hamlin watched. At first she loved it, she told People last year, but then the silicone hardened and the "Barbara Hershey" look she was going for was ruined. She said she tried to save it with a cortisone injection but that didn't quite work out.
Still her body has much to envy. Last year she appeared in Playboy and hawked a self-help book, Rinnivation, featuring sex, diet and fitness advice. Tabloids regularly photograph her bikini-clad exploits.

Now, she has an upcoming reality show, "Harry Loves Lisa," which documents her life with Hamlin.
As for that lip, she tells People that now it, "has no lumps! It's smooth."

"It doesn't matter what other people think," she says. "I did it for myself."

Celebrity Prescription Overdoses
MORE HEALTH CONTENT ON CBS NEWS
Thanks for reading CBS NEWS.
Create your free account or log in
for more features.