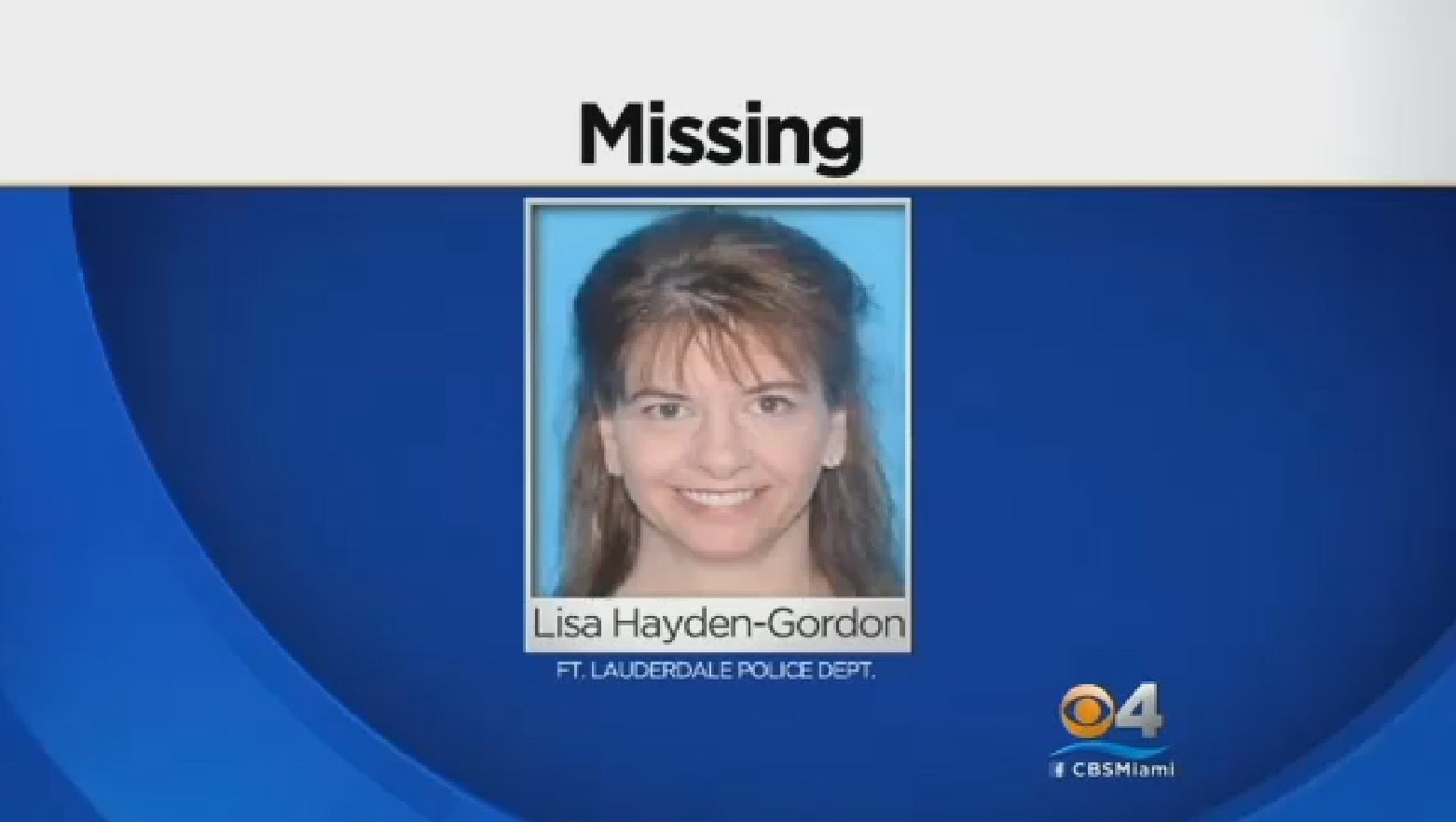 Fla. music teacher vanishes after attending concert
FORT LAUDERDALE, Fla. -- Police are searching for a 51-year-old Florida musician and piano teacher who vanished after attending a concert, reports CBS Miami.
Lisa Hayden-Gordon, also known as "Noodles," was reportedly last seen around 1:30 a.m. Saturday after going to a concert at Revolution Live in downtown Ft. Lauderdale. Family members tell the station her credit cards have not been used, her cell phone is turned off and her car is missing.
Family members and friends combed the streets for any sign of her Wednesday, plastering the area with missing person posters. They say it's unlike her to miss music lessons and leave her pets for such a long period of time.
"She has lots of students. She has never missed a chance to teach or give a lesson. She also has cats at home that she would never leave, not fed so this is a very dire situation," longtime friend Terri Catlin told the station.
Teajay Smith, a friend of Hayden-Gordon, told the Broward Palm Beach New Times that she last saw Hayden at the Poorhouse in Fort Lauderdale following the Keller Williams show at Revolution live. A missing poster published in the paper described Hayden as a "fixture" in the Fort Lauderdale music scene.
Police said Hayden-Gordon drives a 2003 Hyundai Elantra with a tag number of 303- I-E-Q. It has a faded blue paint job and has glitter stickers on the dash.
Hayden-Gordon stands about five feet, six inches tall and weighs about 100 pounds. Police say Gordon was last seen wearing a short sleeve orange shirt, blue jeans, and sneakers with glitter.
Gordon's family told investigators she suffers from Bipolar Disorder but has always been stable, reports the station.
Anyone with information about Hayden-Gordon's whereabouts is asked to contact the Fort Lauderdale Police Department at 954-764-HELP (4357).
Thanks for reading CBS NEWS.
Create your free account or log in
for more features.