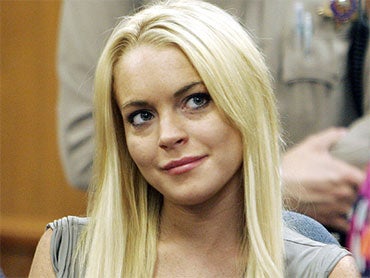 Lindsay Lohan E-Trade "Milkaholic" Lawsuit Settled
NEW YORK (CBS/AP) Lindsay Lohan won't let a talking baby drag her name through the mud - she can do that quite well all by herself, thank you very much.
Lohan has reportedly settled the $100 million dollar lawsuit she filed against the online investment site E-Trade, in connection with their Super Bowl ad featuring a "milkaholic" baby named Lindsay.
Lohan apparently felt that commercial was mocking to her many drug and alcohol related run-ins with the law. E-Trade called Lohan's claims "meritless." It said Lohan isn't the world's only Lindsay.
Lawyer Anand Ahuja said Tuesday the "Mean Girls" movie star reached a settlement with the brokerage before withdrawing the lawsuit a day earlier. Ahuja and an E-Trade Financial Corp. spokeswoman say the terms of the agreement are confidential.
Meanwhile Lohan still has a warrant out for her arrest after she acknowledged, via Twitter, failing a drug test less than a month after being released from rehab.
She was released three weeks early because the doctors said she was ready.

In her confessional tweet she does seem to at least have admitted to having a problem saying, "substance abuse is a disease, which unfortunately doesn't go away over night. I am working hard to overcome it."
Superior Court Judge Elden Fox issued the arrest warrant Monday but later said that Lohan would be allowed to remain free pending a hearing Friday to determine if she violated her probation.
Fox previously threatened the actress with 30 days in jail for each violation. He must now decide whether to send her back to jail or into treatment.
Complete Coverage of Lindsay Lohan on Crimesider
MORE ON CRIMESIDER
Thanks for reading CBS NEWS.
Create your free account or log in
for more features.