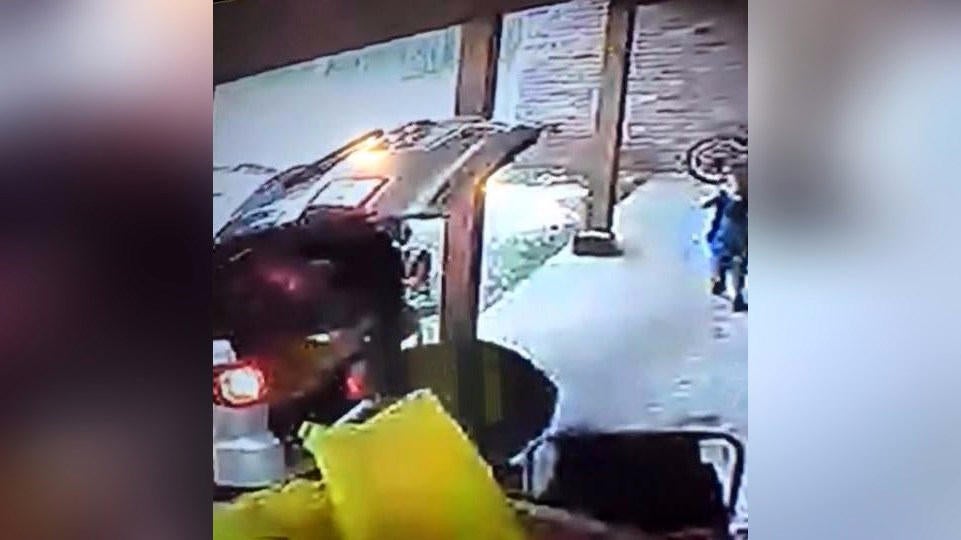 Lightning strikes Texas parents with son just steps away
BRONSON, Texas -- A Texas family was recovering after a couple was struck by lightning over the weekend, CBS Tyler affiliate KYTX-TV reports.
The Powell family had returned home from grocery shopping and was unloading their belongings when lightning struck the family's SUV and hit Tim Powell and his wife.
"Even in the security of being in your home and being on your own property, you're not out of danger," Tim Powell told the station.
Surveillance video from the family home shows Powell unloading groceries. His wife was inside the truck helping him, and his youngest son was walking on the porch nearby.
Just a couple minutes into the video, a flash of lightning can be seen across the screen.
"I don't remember anything else after that because apparently it knocked me to the ground or I fell on the ground," Powell said.
Tim's wife hopped out of the truck to help him. She dragged him inside the home and called 911.
"I refused the ambulance," Powell said. "I didn't care to ride in the ambulance, but they had strongly advised me to go to the emergency room to have the CAT scan."
Although Powell, his wife and children are OK, he wants other families to realize that it only takes seconds for your whole life to change.
"My children and my family are the main concern, and seeing the video on how close and how much worse it could've been just a few seconds, if the lightning would've hit a few seconds later, It would've got my youngest son," Powell said.
Powell said he could not feel his legs for about an hour after the incident. He and his wife have fully recovered.
Thanks for reading CBS NEWS.
Create your free account or log in
for more features.