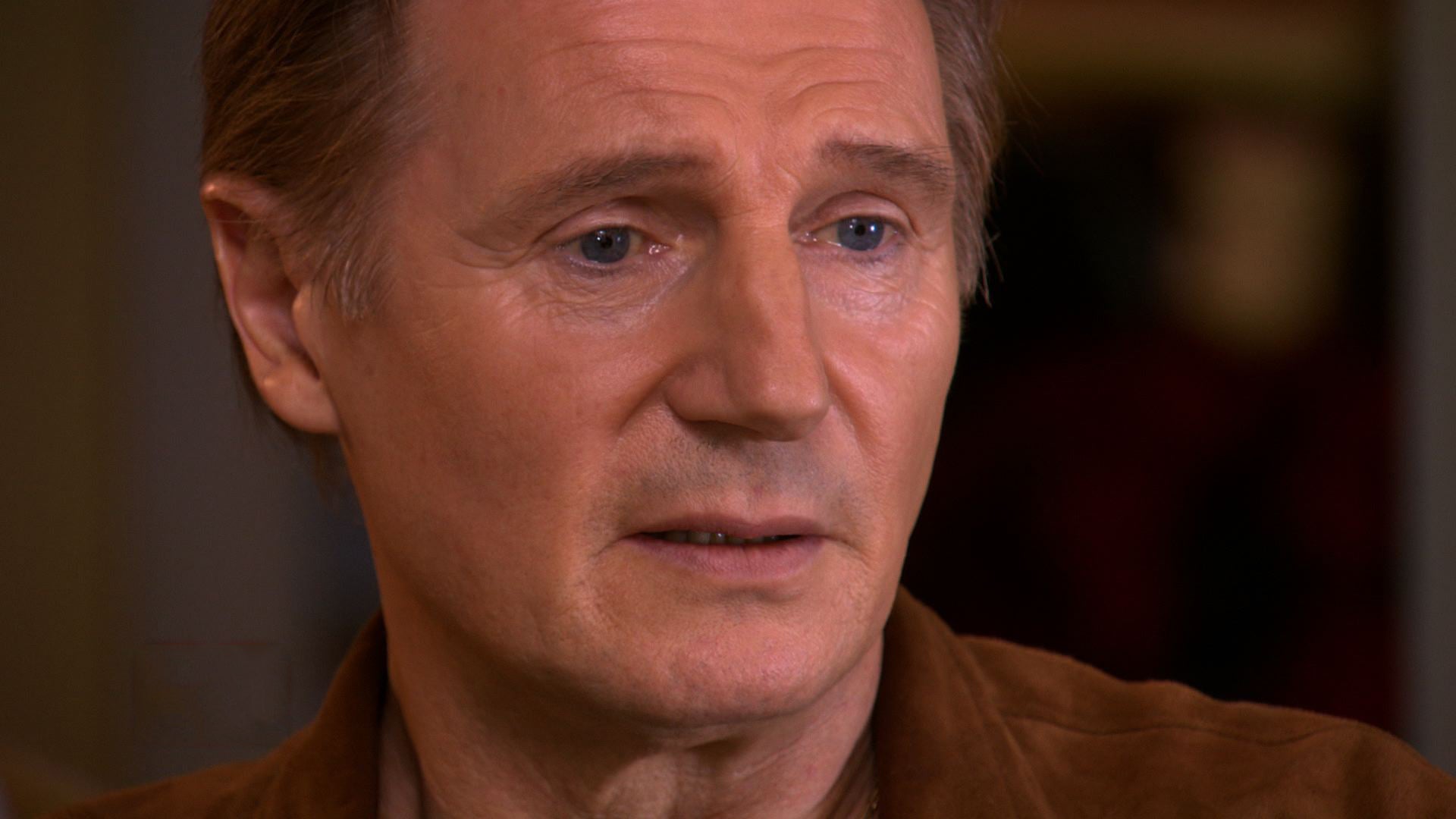 Liam Neeson opens up about wife Natasha Richardson's death
Update: The 60 Minutes report "Liam Neeson" aired on Feb. 23, 2014.


Liam Neeson says the sudden death of his wife, Natasha Richardson, still doesn't seem real, even five years after she died in a skiing accident at the age of 45. The star of films like "Schindler's List" and "Taken" also speaks about donating his wife's organs, his childhood and how his age is beginning to conflict with his action star roles in an interview with Anderson Cooper. The interview will be broadcast on 60 Minutes, Sunday, Feb. 23 at 7 p.m. ET/PT.

"[Her death] was never real. It still kind of isn't," he tells Cooper. "There's periods now in our New York residence when I hear the door opening, especially the first couple of years...anytime I hear that door opening, I still think I'm going to hear her."

He recounts arriving in a Canadian hospital, where doctors told him Richardson was brain dead from swelling of the brain caused by her fall on the slopes. "She was on life support...I went in to her and I told her I loved her, said 'Sweetie, you're not coming back from this, you've banged your head'...she and I had made a pact, if any of us got into a vegetative state that we'd pull the plug...that was my immediate thought...'Okay, these tubes have to go. She's gone.'"

Neeson says he did keep his wife alive for a short period so family members and friends could say their goodbyes. Then it was decided his dead wife would help keep others alive.

"Donated three of her organs, so she's keeping three people alive at the moment...her heart, her kidneys and her liver. It's terrific...and I think she would be very thrilled and pleased by that," says Neeson.

But the grief remains. "It hits you. It's like a wave. You just get this profound feeling of instability...the Earth isn't stable anymore and then it passes and it becomes more infrequent, but I still get it sometimes," he tells Cooper.

Cooper and 60 Minutes cameras went back to Neeson's home town of Ballymena outside Belfast in Northern Ireland. There, the actor recalled the sectarian violence of the day and visited the grammar school where he played his first stage role.

Neeson currently stars in the action thriller "Non Stop," which premieres next week. He says his age is beginning to contrast sharply with his role in it. "I'm 61 years of age, man, you know? Going around, fighting these guys, yeah, I feel a wee bit embarrassed, you know? "
Thanks for reading CBS NEWS.
Create your free account or log in
for more features.