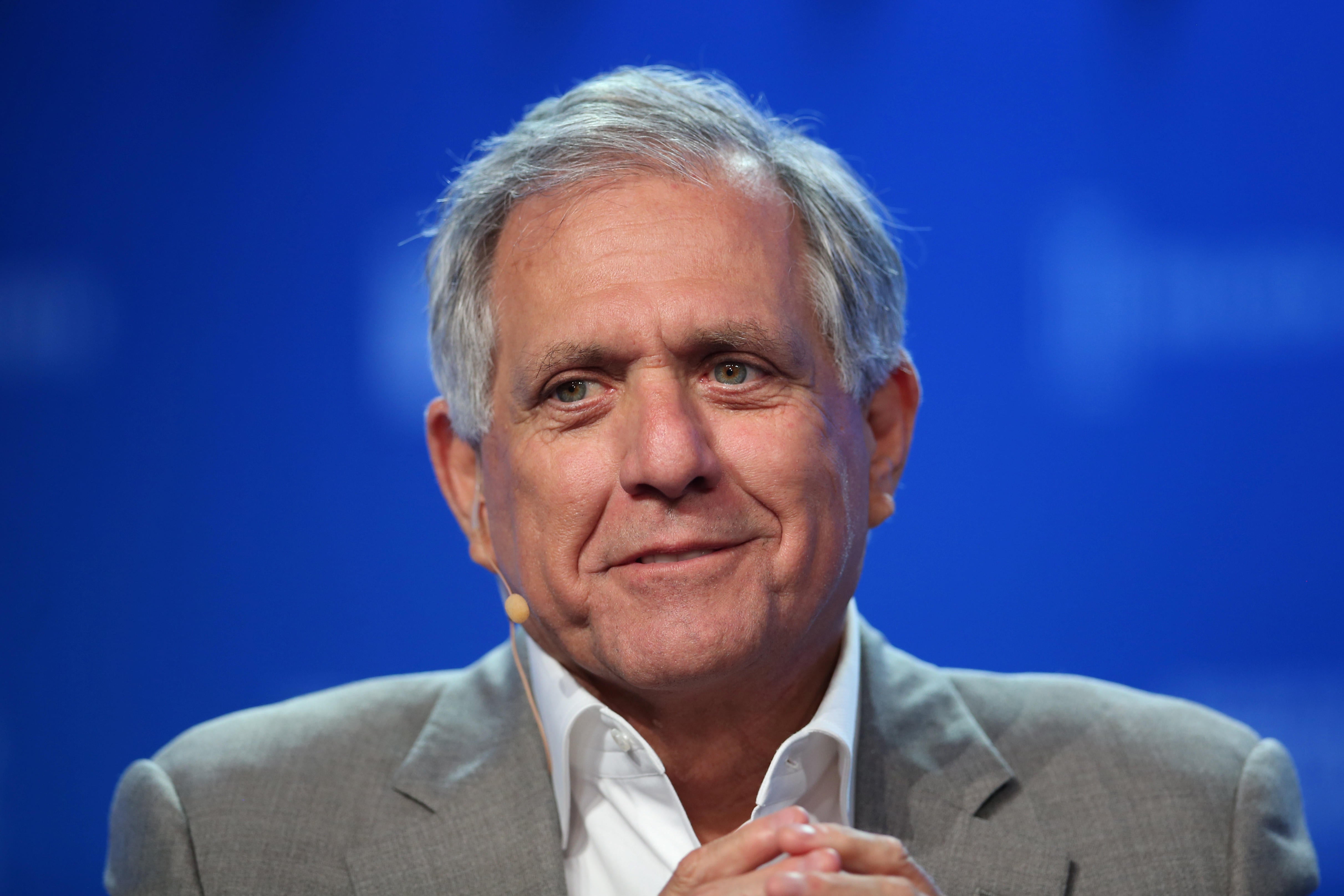 6 more women accuse CBS CEO Leslie Moonves of sexual assault or harassment
Editor's Note: Leslie Moonves, CBS's chairman and CEO, has resigned. Read the latest story here.
---
Six additional women have come forward with allegations of sexual assault or sexual misconduct against Leslie Moonves, the chairman and CEO of CBS Corporation.
In a report by Ronan Farrow published Sunday morning by The New Yorker, the women describe in detail several disturbing instances that span nearly 15 years. The claims come six weeks after Farrow first published allegations against Moonves by six other women.
CNN and other news outlets reported Sunday that Moonves has reached a settlement with CBS and will step down from the company by Monday morning. Sources familiar with the matter tell CBS News that Moonves' settlement package will be withheld pending the results of an ongoing independent investigation into allegations of sexual misconduct.
The new allegations include forced kissing, forced oral sex, unwanted advances and physical abuse. Some of the women say their careers suffered after they rebuffed Moonves' advances.
In a statement to The New Yorker, Moonves acknowledged three of the encounters but said they were consensual. He did not specify which three incidents he was acknowledging.
"The appalling accusations in this article are untrue," the statement reads. "What is true is that I had consensual relations with three of the women some 25 years ago before I came to CBS. And I have never used my position to hinder the advancement or careers of women. In my 40 years of work, I have never before heard of such disturbing accusations. I can only surmise they are surfacing now for the first time, decades later, as part of a concerted effort by others to destroy my name, my reputation, and my career. Anyone who knows me knows that the person described in this article is not me."
Phyllis Golden-Gottlieb, now a retired television executive, claims that one afternoon in 1986, Moonves drove her to a secluded area and forcibly held her head to engage in oral sex.
In 1988, during a meeting in his office, she claims he left and reappeared without pants. She told Farrow that she hurried out of the office, and said the next day Moonves angrily pushed her against a wall following a dispute over another matter.
"He reaches over and pulls me up and throws me, I mean hard, against the wall," she told Farrow.
She said her stature at the company subsequently fell and her career suffered as a result.
Golden-Gottlieb reported the assaults to the Los Angeles Police Department late last year, and prosecutors later declined to pursue charges because the statute of limitations had expired.
In 1994, Jessica Pallingston says she was an executive assistant meeting with Moonves in a hotel room. She claims he asked for a massage and tried to force her to perform oral sex.
She told Farrow she remembers Moonves saying, "I could help you with your writing. I could help you, and if you do something nice for me I could do something nice for you."
According to Farrow, Pallingston recalls Moonves grabbing her head and forcing it onto his penis. "He kept his clothes on. He had Calvin Klein underpants. He pushed my head down, hard," she said. "It was very violent, very aggressive. There was real hostility in it."
Pallingston said she began noticeably shaking and told Moonves, "I can't do this." He "didn't try to push it," Pallingston said, but when Moonves departed for his next meeting, she said Moonves shook her hand and said, "You did a great job."
In later incidents, she claims he groped her breasts and had loud phone sex in front of her.
In the early 2000s, Deborah Green was a freelance makeup artist, and was assigned to work with Moonves before a promotional shoot. She tells Farrow he got up and aggressively kissed her. "He stuck his tongue down my throat," she told Farrow. "It was like a forceful hold."
Deborah Morris, a junior executive at Lorimar in the late 1980s, described an incident in a car with Moonves. She told Farrow that he held both her shoulders and pulled her toward him. She says she was able to get out of the car, but that her future opportunities at the company suffered.
Linda Silverthorn, a writer, told Farrow that, in 1990, Moonves began kissing her during a meeting in his office at 9 a.m. "And then he just pulled his penis out," she told Farrow. Silverthorn confirmed the account to CBS News. "When you go to a meeting at 9 a.m. in the morning, you don't expect to be accosted," she said. She also addressed his potential payout: "He should absolutely be fired with no severance. Why should a jerk get $100 million dollars."
Deborah Kitay told Farrow she was a massage therapist in the late 1990s, and that Moonves regularly propositioned her. Current and former employees at the Four Seasons hotel in Washington, D.C., told Farrow that massage therapists there complained about Moonves.
In August, the CBS board of directors hired two outside law firms to investigate the initial claims against Moonves, as well as other reports of sexual harassment and an inappropriate culture for women throughout CBS and the CBS News division.
The report from Farrow also includes a new allegation against Jeff Fager, executive producer of "60 Minutes." Sarah Johansen, who was an intern in the late 2000s, says that Fager once groped her at an office function and described the culture as "sexist" and a "boy's club."
In his initial story in July, Farrow said that six former employees told him that Fager would touch employees in ways that made them uncomfortable at company parties, and in one instance made a drunken advance toward a junior staffer. Farrow also reported that Fager protected men accused of misconduct.
In a statement to The New Yorker included in Sunday's story, Fager said: "I have encouraged everyone at '60 Minutes' to speak to the lawyers reviewing our culture with the hope that our entire staff would have a voice, and the truth would come out about our workplace. It was at the center of my talk to the staff when we returned from vacation because I believe that a fair and open investigation will determine '60 Minutes' is a good place where talented women and men thrive and produce some of the finest broadcast journalism in America."
CBS Corporation said in a statement that it "takes these allegations very seriously," and called the board's investigation "thorough" and "ongoing."
Farrow said he spoke to individuals that the law firms had reached out to for the investigation, and they said they were concerned about the firms' independence given their work on others matters for CBS.
Some staffers may be worried about speaking out, fearing retaliation from executives. "Until the networks change the power structure at the top, I won't feel safe speaking out," one producer told Farrow.
Moonves, 68, joined the former CBS Corporation in 1995 as president of CBS Entertainment. He has been chairman and CEO of CBS Corporation since 2006. In the late 1980s, he was an executive at Lorimar Television.
Thanks for reading CBS NEWS.
Create your free account or log in
for more features.