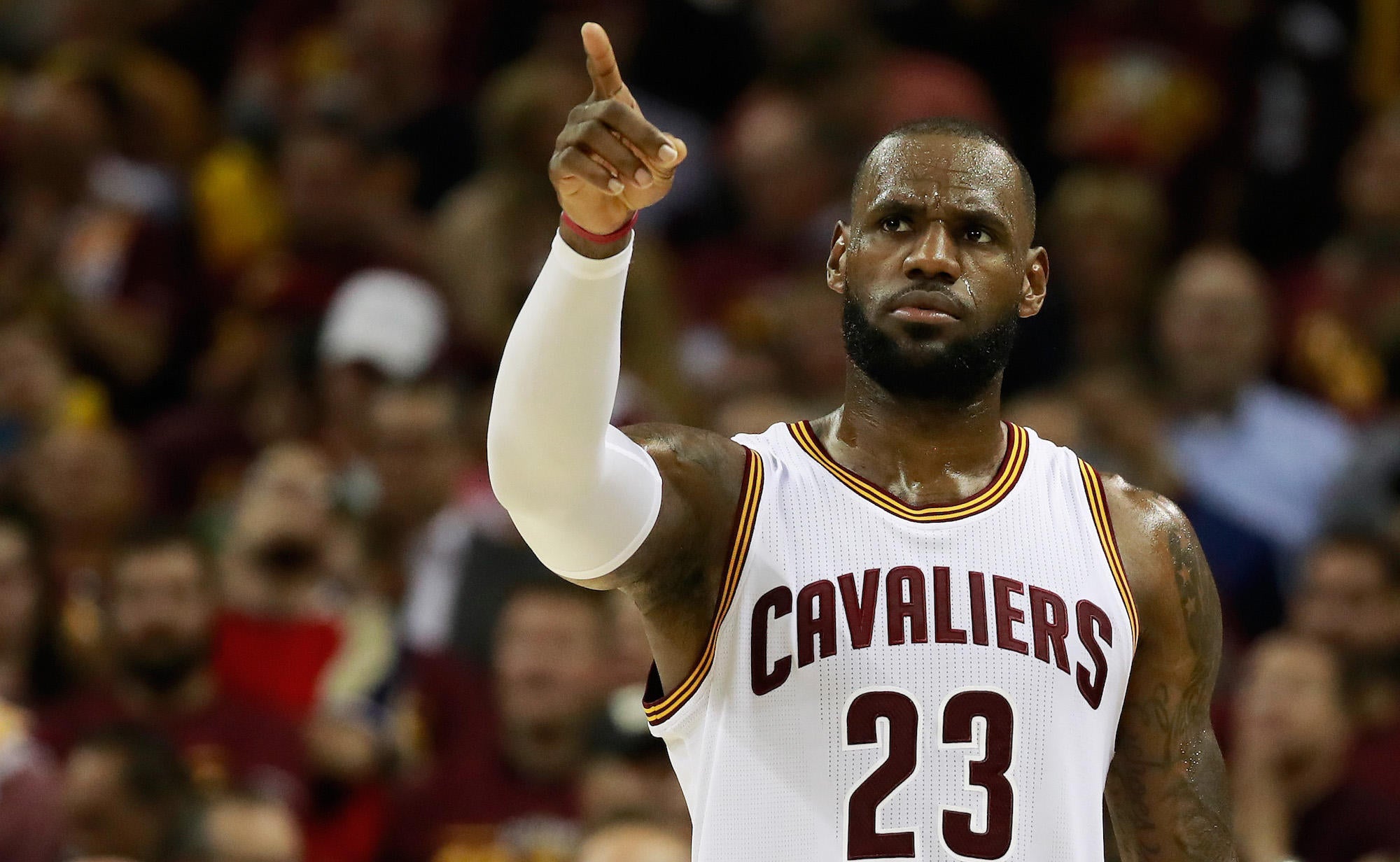 LeBron James calls Trump a "bum" as athletes defend Stephen Curry
LeBron James is defending Stephen Curry after President Trump said he withdrew the Golden State Warriors star's invitation to the White House.
In a Saturday morning tweet, the Cleveland Cavaliers star called the president a "bum" and reminded followers that Curry didn't want to go to the White House to meet with Mr. Trump in the first place.
"U bum [Curry] already said he ain't going! So therefore ain't no invite. Going to White House was a great honor until you showed up!" he wrote.
James later expressed his feelings on Mr. Trump's comments in a video for the website Uninterrupted. "You look at him asking the NFL owners to get their players off the field because they're exercising their rights. That's not right."
James said when he woke up Saturday he saw that Curry was uninvited from "something that he didn't even want to go to" in the first place. "That's just something I can't stand for, man."
"We got Jemele Hill, Colin Kaepernick, all these people are speaking up, and it's for the greater cause. It's for us to all come together. It's not about a division. It's not about dividing. We, as the American people, need to come together even more stronger, man," James said.
It's a tradition for professional and collegiate sports teams to visit the White House after winning championships. But Curry said Friday that he didn't want to attend, saying he hoped to "inspire some change when it comes to what we tolerate in this country and what is accepted and what we turn a blind eye to."
Mr. Trump took to Twitter Saturday morning to rescind the invitation: "Going to the White House is considered a great honor for a championship team.Stephen Curry is hesitating, therefore invitation is withdrawn!"
The Golden State Warriors responded in a statement Saturday saying they accept Mr. Trump's decision to revoke the invitation.
"We believe there is nothing more American than our citizens having the right to express themselves freely on matters important to them," the team wrote. "We're disappointed that we did not have an opportunity during this process to share our views or have open dialogue on issues impacting our communities that we felt would be important to raise."
Many NBA stars voiced support for Curry and slammed Mr. Trump on social media.
Houston Rockets point guard Chris Paul criticized the president on Twitter: "With everything that's going on in our country, why are YOU focused on who's kneeling and visiting the White House??? #StayInYoLane."
He added, "And I doubt he's man enough to call any of those players a son of a b---h to their face."
Retired Los Angeles Laker star Kobe Bryant also criticized the president on Twitter: "A #POTUS whose name alone creates division and anger. Whose words inspire dissension and hatred can't possibly 'Make America Great Again.'"
Damian Lillard of the Portland Trailblazers poked fun at Mr. Trump's revoked invitation: "'I don't want to spend the night at your house' ... 'ok well you can't spend the night at my house anymore.'"
Attacking professional sports teams has become a theme for Mr. Trump, who encouraged NFL team owners to fire players who protest the national anthem. NFL Commissioner Roger Goodell responded Saturday morning.
"Divisive comments like these demonstrate an unfortunate lack of respect for the NFL, our great game and all of our players, and a failure to understand the overwhelming force for good our clubs and players represent in our communities," Goodell said in a statement.
Thanks for reading CBS NEWS.
Create your free account or log in
for more features.