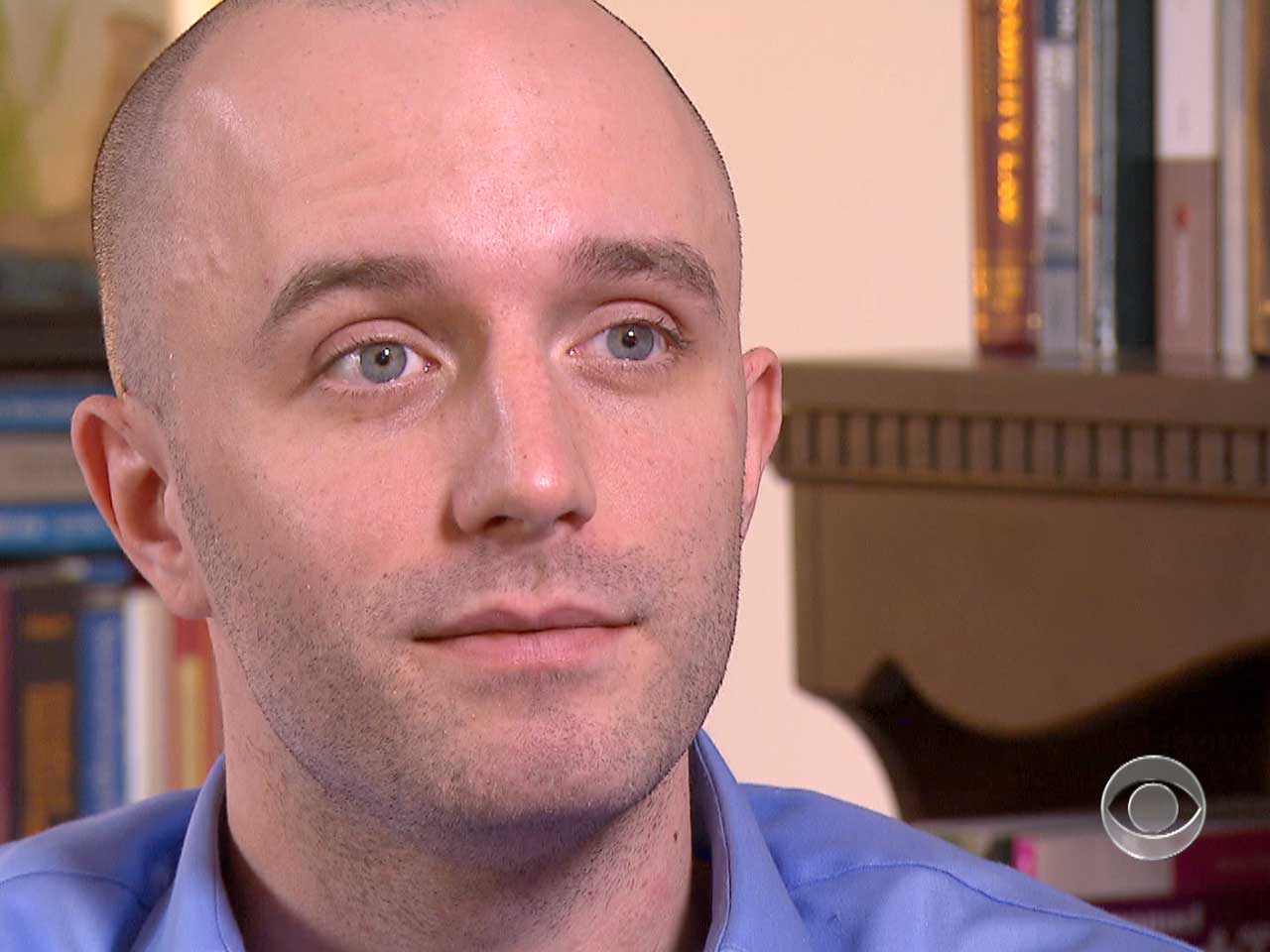 Lean times for law school grads
(CBS News) The number of Americans applying for unemployment benefits last week was up a bit, to 362,000, but that is still close to a four-year low.
CBS News correspondent Chip Reid that among those having trouble finding work are some people you might not expect.
Kevin Johnson wanted be a lawyer all his life. He graduated from New York Law School last February. His lifelong dream is to serve the needy as a lawyer but, for now he's serving pizza.
"I am not a lawyer," Johnson said. "I'm a server. Lawyers do lawyer things. Lawyers work at law firms. Lawyers do public policy work... Lawyers don't serve pizza.
Johnson graduated in the top 25 percent of his class and was confident he'd find a job with a Juris Doctorate degree, especially when he saw his law school reporting an employment rate of almost 90 percent on its website.
"I think (I was misled.) I think the culture of law schools is misleading, sort of what they're all selling to future students and the idea that a JD is a ticket to a job and to immediate prospects and stability," Johnson said.
University of Colorado law professor Paul Campos has studied the legal job market and found that it's been shrinking because in part because of outsourcing and computer automation. He estimates that of the 45,000 law graduates each year, almost 45 percent can't get jobs that require a law degree.
"Many of the people who are going to law school right now are never going to be lawyers," Campos said.
Campos says that almost all law schools report employment rates of 80 percent or more by including non-legal, part-time and temporary jobs. On average, the real rate is about half that.
"Used car salesmen can't get away with the kind of claims that law schools get away with all of the time," Campos said.
New York Law School is one of fifteen that is being sued by former students for allegedly reporting fraudulent employment figures. New York Law declined an interview, but in a written statement, told us it "works hard to communicate the realities of the legal job market to prospective and current students" and has "accurately reported" its employment statistics.
Johnson recently found temporary legal work, but with $230,000 in law school debt, he can't afford to give up his full time job.
Thanks for reading CBS NEWS.
Create your free account or log in
for more features.