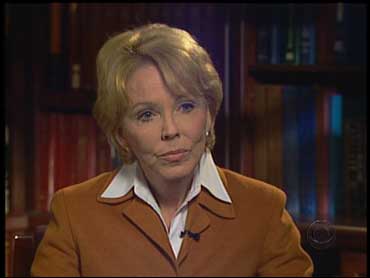 Leading Dr.: Vaccines-Autism Worth Study
CBS News correspondent Sharyl Attkisson wrote this story for CBSNews.com.

---

Jordan King was a typical baby. His parents called him vocal and vivacious.

Then just before age 2, after a large battery of vaccinations, he simply withdrew from the world.

"The real scary thing was when I noticed he wasn't looking at us any more in the eyes," Mylinda King, Jordan's mother, said.

William Mead was a Pottery Barn baby model and met all the typical milestones. Then, also at age 2, after a set of vaccinations, William became very ill and he, too, changed forever.

At first, both sets of parents suspected hearing problems.

"The reason we had him tested for a hearing deficit was 'cause he wouldn't respond to us," Mead said. "He no longer used any of his language."

"We had him tested for deafness, it was that bad," King said. "I mean, you could slam a book on the floor and he wouldn't turn around to see what the sound was. It was like he was in this bubble of somewhere else, like he'd left the planet or something."

Doctors said it wasn't a hearing problem … it was the brain disorder autism.

In both children, batteries of tests revealed dangerous levels of the brain toxin mercury in their systems. Their only known exposure: the mercury preservative once widely used in childhood shots.

"Our doctor, Dr. Green, said 'you can stop looking for sources'," King said. "I know where it came from and it was … when he told us it was the vaccines, you just can't believe it."

Now, William and Jordan are two test cases among nearly 5,000 autism claims filed in federal vaccine court. Most claim that mercury, or MMR shots, or both, resulted in their children's autism.

Government officials and many scientists insist there's nothing about vaccines that can lead to autism.

"I think it's important for the average parent to know that the government hasn't made a link between vaccines and autism," said Dr. Anne Schuchat of the Centers for Disease Control.

Dr. Bernadine Healy is the former head of the National Institutes of Health, and the most well-known medical voice yet to break with her colleagues on the vaccine-autism question.

In an exclusive interview with CBS News, Healy said the question is still open.

"I think that the public health officials have been too quick to dismiss the hypothesis as irrational," Healy said.

"But public health officials have been saying they know, they've been implying to the public there's enough evidence and they know it's not causal," Attkisson said.

"I think you can't say that," Healy said. "You can't say that."
---

Read more about the "open questions" of autism at Couric & Co.

---
Healy goes on to say public health officials have intentionally avoided researching whether subsets of children are "susceptible" to vaccine side effects - afraid the answer will scare the public.

"You're saying that public health officials have turned their back on a viable area of research largely because they're afraid of what might be found?" Attkisson asked.

Healy said: "There is a completely expressed concern that they don't want to pursue a hypothesis because that hypothesis could be damaging to the public health community at large by scaring people. "First of all," Healy said, "I think the public's smarter than that. The public values vaccines. But more importantly, I don't think you should ever turn your back on any scientific hypothesis because you're afraid of what it might show."

As an example, Healy points to the existing vaccine court claims.

CBS News has learned the government has paid more than 1,300 brain injury claims in vaccine court since 1988, but is not studying those cases or tracking how many of them resulted in autism.

The branch of the government that handles vaccine court told CBS News: "Some children who have been compensated for vaccine injuries…may ultimately end up with autism or autistic symptoms, but we do not track cases on this basis."

"What we're seeing in the bulk of the population: vaccines are safe," said Healy. "But there may be this susceptible group. The fact that there is concern, that you don't want to know that susceptible group is a real disappointment to me. If you know that susceptible group, you can save those children. If you turn your back on the notion that there is a susceptible group… what can I say?"

Government officials would not respond directly to Healy's views… but reiterated, vaccines are safe.

Like Healy, the Kings and the Meads support vaccination, but say it can be made safer.

At age 10, William's life is full of intensive therapy.

"Horrifying is a good word," his father George said. "It was horrendous to watch your own child become, in effect, a zombie. It's something I wouldn't wish on my worst enemy. It was awful."

Jordan, also 10, can't even communicate as well as he did as a toddler.

"Oh yeah, he doesn't talk at all anymore" said Jordan's father, Fred.

Public health officials insist there's no connection to their shots. Thousands of families are hoping for a different answer in vaccine court.
---

For an original plaintiff's document citing more than 60 supporting studies, click here.

---
By Sharyl Attkisson
Thanks for reading CBS NEWS.
Create your free account or log in
for more features.