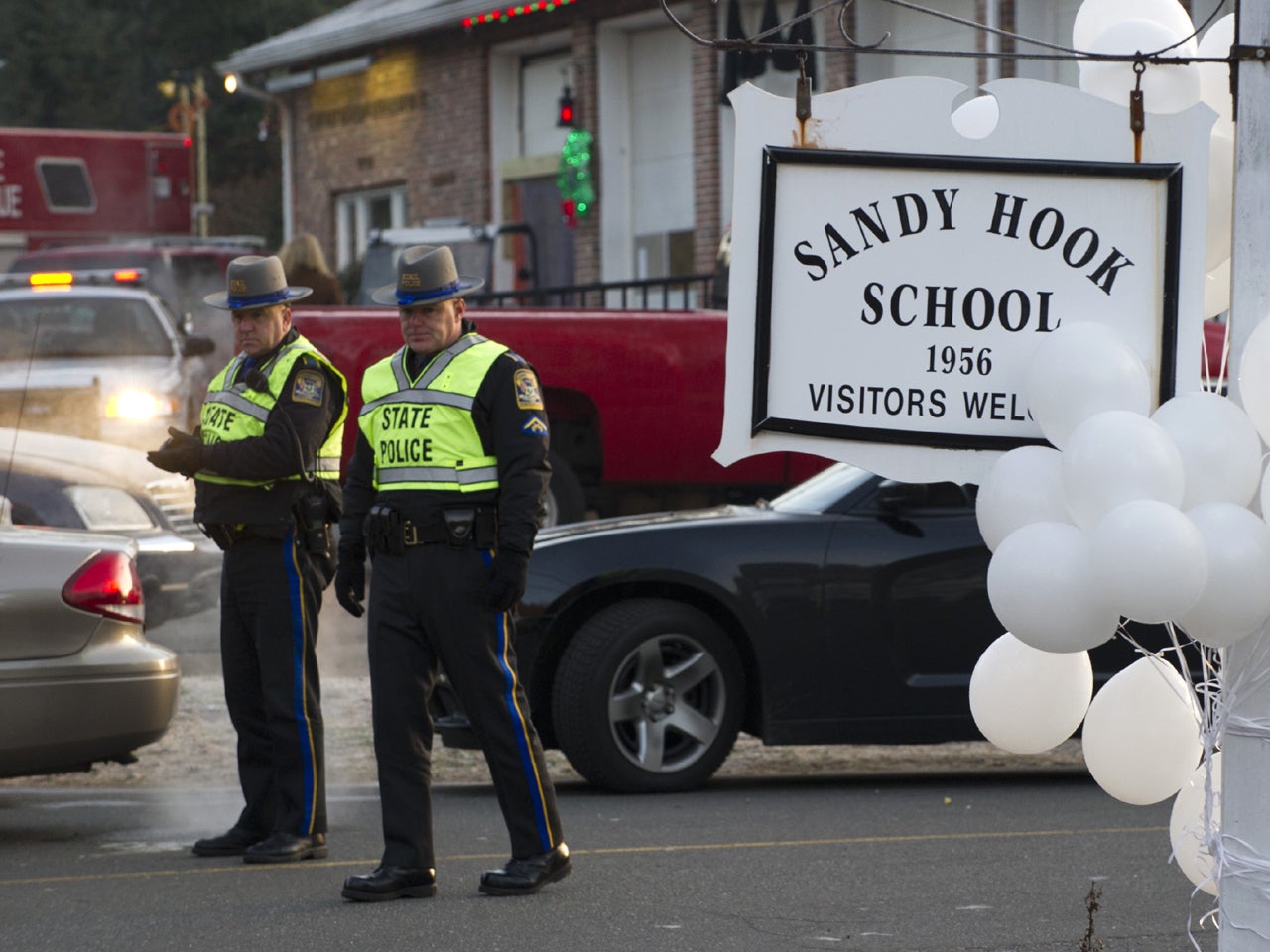 Lawyer: $100M sought in Newtown school shooting
A lawyer who's asking to sue Connecticut for $100 million on behalf of a 6-year-old Newtown school shooting survivor who heard violence over the school's intercom system says the potential claim is about improving school security, not money.
"It's about living in a world that's safe," New Haven attorney Irving Pinsky told The Associated Press on Saturday. "The answer is about protecting the kids."
Pinsky asked this week to sue the state, which has immunity against most lawsuits unless it gives a party permission to go forward with a claim. Connecticut's claims commissioner couldn't be reached for comment Saturday.
Pinksy's client, whom he calls "Jill Doe" in the claim, sustained "emotional and psychological trauma and injury" on Dec. 14 after gunman Adam Lanza forced his way into Sandy Hook Elementary School and gunned down 20 children and six adults inside in one of the deadliest school shootings in U.S. history.
The child heard "conversations, gunfire and screaming" over Sandy Hook's intercom after someone in the office apparently switched on the system, according to the claim. Pinsky said Saturday he didn't know whether his client saw anyone die.
The state Board of Education, Department of Education and state education commissioner failed to protect the child "from foreseeable harm," including by failing to provide a safe school setting, the filing said.
It also said the parties failed to review and carefully scrutinize annual strategic school profile reports from the local school district and Sandy Hook Elementary as well as "other submissions with respect to student safety and emergency response planning and protocol."
It says the parties also failed to require the school and local Board of Education to formulate and implement an effective student safety emergency response plan.
Pinsky said Saturday he didn't want to reveal more about the 6-year-old or details about her experience during the shooting because of privacy concerns.
The attorney said he hasn't gotten a reply from the state yet. The Hartford Courant first reported the filing.
Thanks for reading CBS NEWS.
Create your free account or log in
for more features.