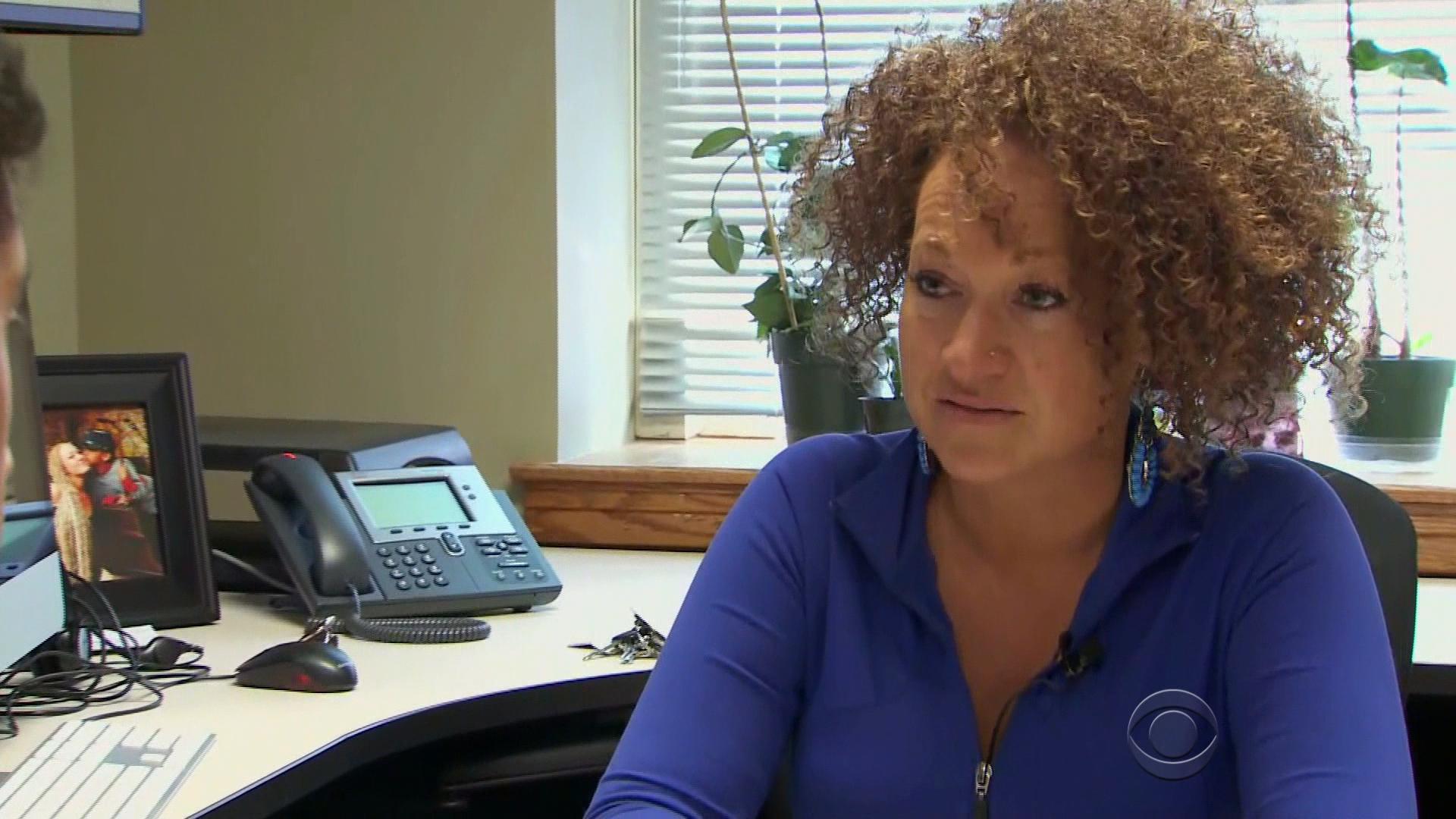 Lawsuit sheds light on Rachel Dolezal's past
A discrimination lawsuit involving Rachel Dolezal, the former president of Spokane's NAACP chapter, reveals she sued Howard University more than a decade ago under the name Rachel Moore. In it, she claims to be the victim of discrimination at the historically black university because she was white, reports CBS News correspondent John Blackstone.
Dolezal claimed for years to be black when she is in fact white. Those claims could still get her into trouble at Spokane City Hall, where officials have launched an ethics investigation into whether she lied about her race when she applied for appointment to a Spokane Police Oversight Board.
Her biography has also been removed from Eastern Washington University's website. The university said her contract to teach ended this month.
Supporters of the NAACP's Spokane chapter gathered Monday night, still grappling with Dolezal's apparent years-long deception. They say they want an apology, and an explanation.
"She was one of our own, marching with us. And yet, we don't know who she is," Angela Jones said.
Dolezal announced her resignation as President of Spokane's NAACP chapter early Monday. She said, in part, "I have waited in deference while others expressed their feelings, beliefs, confusions and even conclusions -- absent the full story. This is not me quitting. It's about moving the cause of human rights...into a future of self-determination and empowerment."
Meanwhile, Dolezal's parents, who are white, say she needs to apologize and come clean about her deception.
"She needs to address the issue that she is a white woman and she has been deceptive about her ethnicity," her mother Ruthanne said.
For years, Dolezal has been adamant about her racial identity.
"I know who I am, and my kids know who I am and pretty much I don't think anybody else really knows who I am," she said in a 2014 YouTube video.
Dolezal has even filed police reports in recent years, saying she was the victim of racial discrimination and apparent hate crimes.
Officer Teresa Fuller said if an alleged attacker believed she was black, it doesn't actually matter if she actually is black or white. She said there's no suggestion the police department would accuse her of filing false police reports.
Thanks for reading CBS NEWS.
Create your free account or log in
for more features.