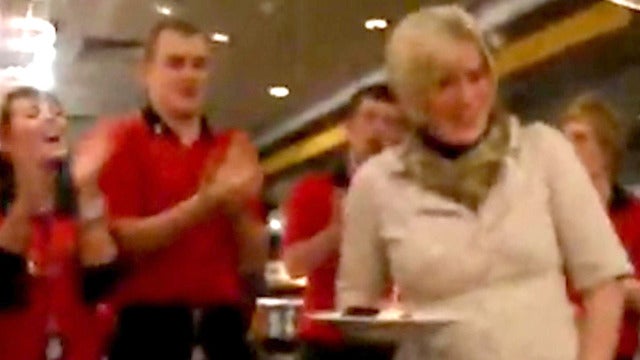 Settlement reached in "Happy Birthday" suit
LOS ANGELES -- Music publisher Warner/Chappell Music will return $14 million in fees to settle a lawsuit that challenges its claim to "Happy Birthday," one of the world's best-known songs.
A federal judge ruled in September that Warner/Chappell didn't own the lyrics and had no right to charge for their use.
The Los Angeles Times cites court documents released Monday that outline terms of a settlement reached in December.
Under the deal, Warner/Chappell will give up its claims to the ubiquitous song and reimburse those who paid licensing fees.
A California musician, a film producer and two New York music producers filed suit against the company in 2014 after they paid fees ranging from a few hundred dollars to a few thousand to license the song.
Occasionally, Warner/Chappel received six-figure license fees when "Happy Birthday" was used for high-profile projects such as a major motion picture.
People who sang "Happy Birthday" at birthday parties at home were never in danger of needing a a license because that's not a considered a public performance.
But plaintiffs in the case argued that the song's copyright expired no later than 1921.
According to plaintiffs' attorney Mark Rifkin, Warner/Chappel earned about $2 million annually from the song, a figure he told CBS MoneyWatch was "conservative" because it may "underreport the revenue reported by ASCAP (the American Society of Composers, Authors and Publishers, which collects performance royalties)."
Warner argued in documents filed with the court that the plaintiffs failed to prove that they "knew, or in the exercise of reasonable care should have known" that they didn't have a valid copyright to the song.
The settlement was announced as a trial was set to begin.
The lawsuit called on the publisher to return fees collected over the years for use of the song in movies and other commercial ventures. The deal is tentative pending a judge's approval.
Thanks for reading CBS NEWS.
Create your free account or log in
for more features.