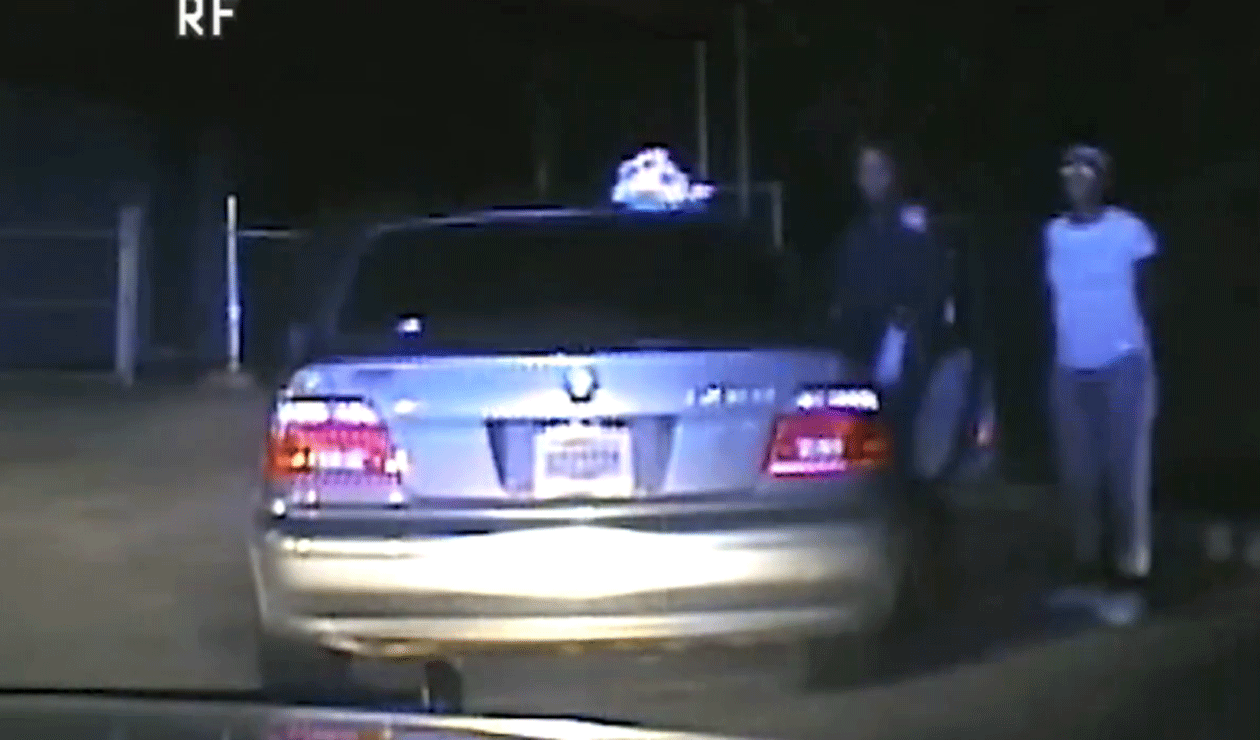 Lawsuit: Cops subjected woman to 11-minute body cavity search during traffic stop
HARRIS COUNTY, Texas – On the evening of June 20, 2015, 20-year-old Charneshia Corley was pulled over by Harris County deputies for allegedly running a stop sign.
According to a lawsuit Corley filed against the county, deputies claimed to smell marijuana coming from her car, but found none in a search of the vehicle. And that's when things escalated.
A dashcam surveillance video, released Monday by Corley's attorney, shows a handcuffed Corley being thrown to the ground by a female officer. Although the video is somewhat obscured, the lawsuit claims that deputies took off Corley's pants, opened her legs, and searched her, shined a flashlight onto her "naked genital area" and "penetrated her vagina," all in a convenience store parking lot.
The video shows Corley lying on the ground with her legs open while two female officers alternately stand and kneel over her for approximately 11 minutes. A male officer stands close by, his back mostly to Corley and the other officers. CBS News decided not to publish the full video, due to its graphic nature.
According to Corley's lawsuit, "officers claimed to have found .02 ounces of marijuana" on Corley. The suit claims she was arrested and charged with possession of marijuana and resisting arrest, but those charges were dropped.
In June 2016, two of the deputies were indicted on charges of official oppression for allegedly mistreating Corley while on the job. According to Harris County District Attorney's Office Civil Rights Division Chief Natasha Sinclair, if the deputies had been found guilty, they would have faced up to one year behind bars, and/or a $4000 fine, and would likely have lost their jobs. The case was scheduled to go to trial on Monday, August 7, but according to Sinclair, their office "found significant new evidence that we believed we had to present to the grand jury."
So, on the Friday before the trial was to begin, prosecutors dropped the charges and presented the case to a new grand jury. That grand jury declined to indict the officers.
Corley's attorney, Sam Cammack, told CBS News' Crimesider that Corley did not testify in front of the second grand jury.
"I've never seen anything like it," said Cammack.
Sinclair could not comment on the evidence that occasioned the dismissal and new grand jury, or on who did or did not testify.
Corley's lawsuit against the county - which was filed in August 2016, soon after the deputies were originally indicted - alleges that the officers broke the law "by conducting an unreasonable and illegal strip search and an unreasonable and illegal manual body cavity search prior to arresting Ms. Corley, without a warrant and without any probable cause," and that Harris County "failed to properly train, supervise and discipline its officers...in regards to searches of persons," leading to Ms. Corley's rights being violated.
The Harris County Sheriff's Office did not respond to questions about whether the deputies involved were investigated or disciplined by the department, but confirmed that the two who were initially indicted are still employed at HSCO. The department also issued a statement saying that HCSO policy "prohibits deputies from conducting strip searches without a warrant. In cases in which a warrant is obtained, strip searches must be conducted in a private, sanitary, and appropriate facility."
Sinclair said that she expects people who see the video will be disturbed.
"As a woman and a prosecutor it's upsetting to watch," she told Crimesider. "We condemn these types of searches."
In 2015, just months after Corley was pulled over, the Texas legislature passed a bill outlawing warrantless body cavity searches.
"It would have protected Ms. Corley," she said. "The changes came too late."
But, said Sinclair, this new law does not impose a criminal penalty on those who break it.
Cammack says Corley is suing for $15 million and the civil case is set to go to trial in January 2018. He told Crimesider he plans to ask for an independent prosecutor to look into the DA's handling of the case against the deputies.
Thanks for reading CBS NEWS.
Create your free account or log in
for more features.