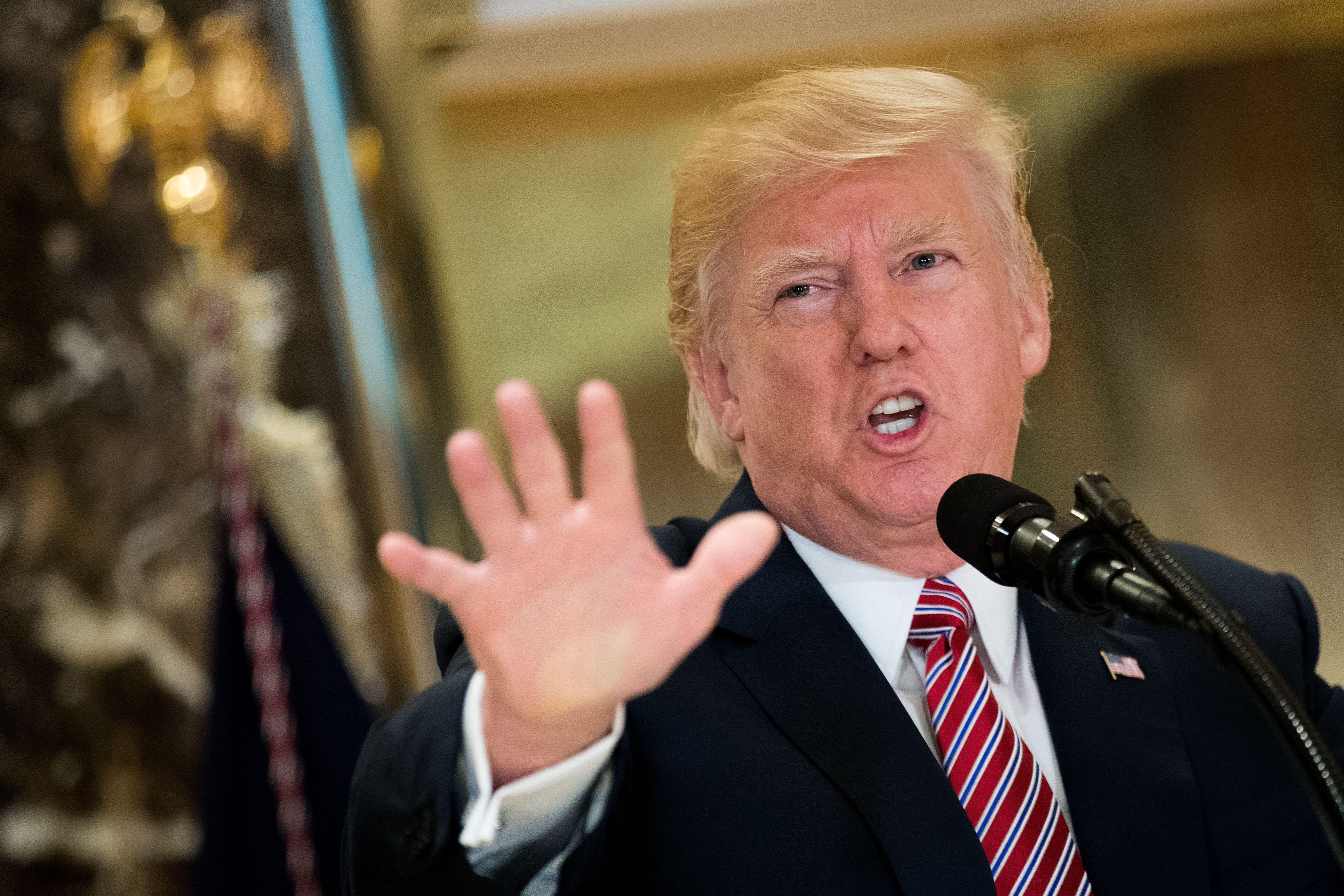 Lawmakers react to Trump's Charlottesville comments
In what was supposed to be a planned statement on his administration's infrastructure plans, President Trump derailed and placed blame "on many sides" for the violence over the weekend in Charlottesville, Virginia, and pointed criticisms at what he called the "alt-left" groups that "came swinging with clubs."
"You had a group on one side that was bad and you had a group on the other side that was also very violent," Mr. Trump said at Trump Tower in New York City on Tuesday. "No one wants to say that, but I'll say it right now: You had a group on the other side that came charging in without a permit and they were very, very violent."
The president drew criticism from both sides of the aisle for not immediately or specifically calling out the white supremacists, neo-Nazis and hate groups present at the "Unite the Right" rally on Saturday. The violence that resulted from the rally left one woman dead and injured 19 more after a car rammed into a crowd of people present at the rally.
On Monday, Mr. Trump renounced the deadly events in Charlottesville, saying that he and his administration "condemn in the strongest possible terms this egregious display of hatred, bigotry and violence, on many sides."
But his comments Tuesday backtracked that statement, diffusing some of the blame for the violent occurrence.
"What about the alt-left that came charging at the alt-right -- do they have any semblance of guilt?" Mr. Trump said. "They came charging, clubs in hand, swinging clubs."
While he did specifically call the suspected driving attacker "a murder," his divisive comments have warranted a slew of reactions from lawmakers:
Former Presidents George H.W. Bush and George W. Bush
The two leaders issued a joint statement on Wednesday, saying "America must always reject racial bigotry, anti-Semitism, and hatred in all forms." They added, "As we pray for Charlottesville, we are reminded of the fundamental truths recorded by that city's most prominent citizen in the Declaration of Independence: we are all created equal and endowed by our Creator with unalienable rights. We know these truths to be everlasting because we have seen the decency and greatness of our country."
Thanks for reading CBS NEWS.
Create your free account or log in
for more features.