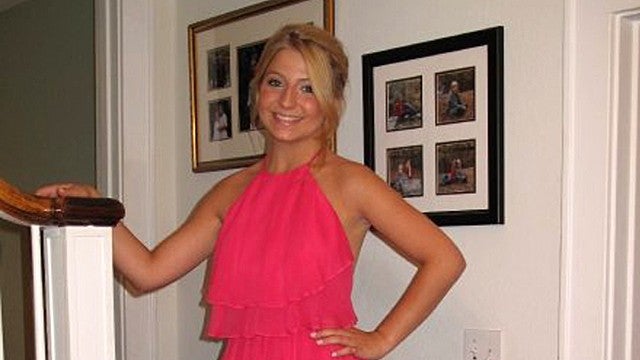 Lauren Spierer Update: Boyfriend of missing Ind. college student took private polygraph, report says
(CBS) BLOOMINGTON, Ind. - Jesse Wolff, the boyfriend of missing Indiana University student Lauren Spierer, passed a privately administered lie-detector test and won't take one with Bloomington, Ind., police because they can't be trusted, his parents said, according to The Journal News of Westchester County, N.Y.
Pictures: Indiana University student missing
"I don't think they're very adept at anything except giving kids drinking tickets," Nadine Wolff told the paper. "I don't trust them, period."
Lauren Spierer vanished exactly two years ago, on June 3, 2011, after a night of partying with friends in Bloomington. She left a bar without her shoes or cell phone and was later seen on surveillance video stumbling out of an elevator at her apartment.
The parents of Spierer's boyfriend, in a recent interview with the Journal News, reportedly called Spierer's parents "liars" and accused Lauren Spierer, who was 20 at the time of her disappearance, of having a drug problem.
"This poor little girl is not with us today because of her drug abuse, Nadine Wolff, the mother of Jesse Wolff, reportedly told the paper.
Lauren's parents, Charlene and Robert Spierer, have repeatedly called for Jesse Wolff and three other young men, who are thought to have been with Lauren the night she disappeared, to submit to police-administered polygraphs.
Jesse Wolff's father, Alan, has said his son had fully cooperated with the investigation and the Spierer family, the paper reports.
Nadine Wolff reportedly claims her son took a polygraph administered by a retired FBI agent just two weeks after Lauren Spierer's disappearance.
The polygraph confirmed his innocence, Nadine Wolff told the paper.
The Wolff family, who resides in Long Island, N.Y., claims Jesse Wolff was not with his girlfriend the night she disappeared.
Nadine Wolff told the paper her son is "devastated" and that Spierer was "the love of his life."
"If Jesse was guilty of anything, he was guilty of taking care of Lauren, who had some serious drug issues," she reportedly said. "She would abuse to the point where she would black out. Jesse always threatened to call and tell her parents and she said, 'If you do, I'll break up with you.'"
Spierer's family and investigators on the case say they have no information Lauren consumed drugs on the night of her disappearance, according to the paper.
Bloomington police would not comment specifically on the current status of the investigation other than to say that it has received a total of 3,060 tips, and 166 of those have been received this year.
Lauren's parents have said they assume their daughter is dead.
Complete coverage of Lauren Spierer on Crimesider
Thanks for reading CBS NEWS.
Create your free account or log in
for more features.