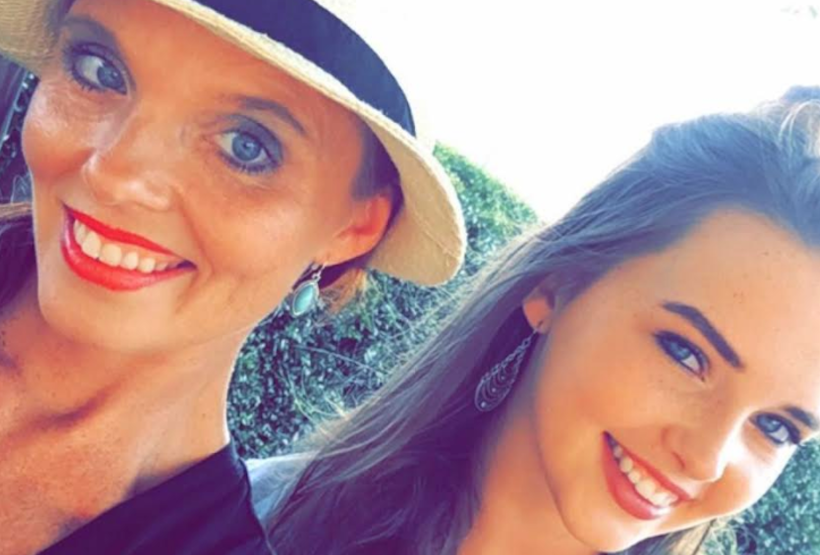 "Open when you miss me": Late daughter leaves behind letters to mom
Nearly a month after losing her 16-year-old daughter in a car crash, Cindy Mathis found something that gave her the comfort she desperately needed: a letter — a bunch of them, actually.
The mother had almost forgotten about the 25 notes her daughter, Macy, gave her on her birthday last year.
"Open when... you miss me," one of the envelopes read. Each letter followed a similar pattern, instructing the mom from Tifton, Georgia, to open a note when she was feeling lonely, restless, excited — you name the emotion, there was a message.
"They're so on point, and there are occasions where she knew me way too well," Mathis told CBS News. "My daughter knew me."
Some letters have made her laugh, others made her cry, but she's thankful to get a piece of her daughter back, even if it's only through words on a page.
"Most of them are definitely definitely uplifting," Mathis said.
Macy died on Nov. 25, five days after she got into a car crash while riding with her 18-year-old boyfriend, Adam Sattler. He was also killed in the wreck.
Weeks later, while mourning the death of her teenage daughter, Mathis discovered one of the notes while cleaning out the trunk of her car. It was titled, "When you can't sleep."
Inside, Macy shared a loving reminder with her mom: "I want you to know that I love you. I feel like I don't tell you that enough. And since you can't sleep and you're probably stressed about something, I need you to know that I love you."
With the letter in one hand and another hand over her mouth, Mathis started bawling.
"That's when I had remembered she had written these letters for me," Mathis said. "I tore my room apart looking for all of them."
So far, Mathis has managed to find all of the letters but one. She plans to stick to her daughter's rule, only reading them when she really needs it.
"It's the best gift that a child can give any parent," she said.
That's partially why she decided to create a memorial page for Macy on Facebook, so she can share the letters and other videos with friends and family who are also missing the teen. The page has nearly 5,000 followers.
"Each [letter] has helped me in so many ways," Mathis said. "It's like she knew, but she didn't know... It's an amazing feeling. It feels like she's there with me."
Thanks for reading CBS NEWS.
Create your free account or log in
for more features.