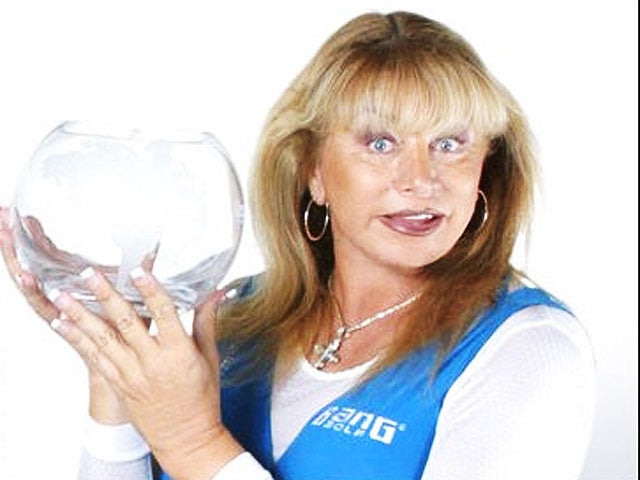 Lana Lawless: Should Transgender Golfer Be Permitted to Play?
(CBS/AP) What makes a woman golfer a woman golfer?
It's not the organs one is born with, says Lana Lawless, a former police officer who underwent a sex change operation five years ago. She's suing the Ladies Professional Golf Association for banning her from competition, claiming that its "female at birth" requirement for competitors violates a California civil rights law.
Lawless is seeking to prevent the LPGA from holding tournaments in the state until the organization changes its policy to admit transgender players. She is also seeking unspecified damages.
Lawless, 57, also sued three LPGA sponsors and the Long Drivers of America, which holds the annual women's long-drive golf championship. Lawless won the event in 2008 with a 254-yard drive but was barred from competing this year after organizers adopted the LPGA's gender rules.
"I am, in all respects, legally, and physically female," Lawless said in a statement Wednesday. "The state of California recognizes me as such and the LPGA should not be permitted to come into California and blatantly violate my rights. I just want to have the same opportunity to play professional golf as any other woman."
LPGA spokesman David Higdon declined to comment because the organization hasn't seen the lawsuit. A spokesman for the Long Drivers of America also declined to comment.
Lawless said the LPGA is one of the few athletic organizations to bar transgender competitors. She noted that the International Olympic Committee has allowed transgender athletes since 2004 as long as the competitor underwent surgery and at least two years of hormone-replacement therapy.
"I could participate in female wrestling in international Olympic events," said Lawless.
Now that would take balls.
MORE HEALTH CONTENT FROM CBS NEWS:
Thanks for reading CBS NEWS.
Create your free account or log in
for more features.