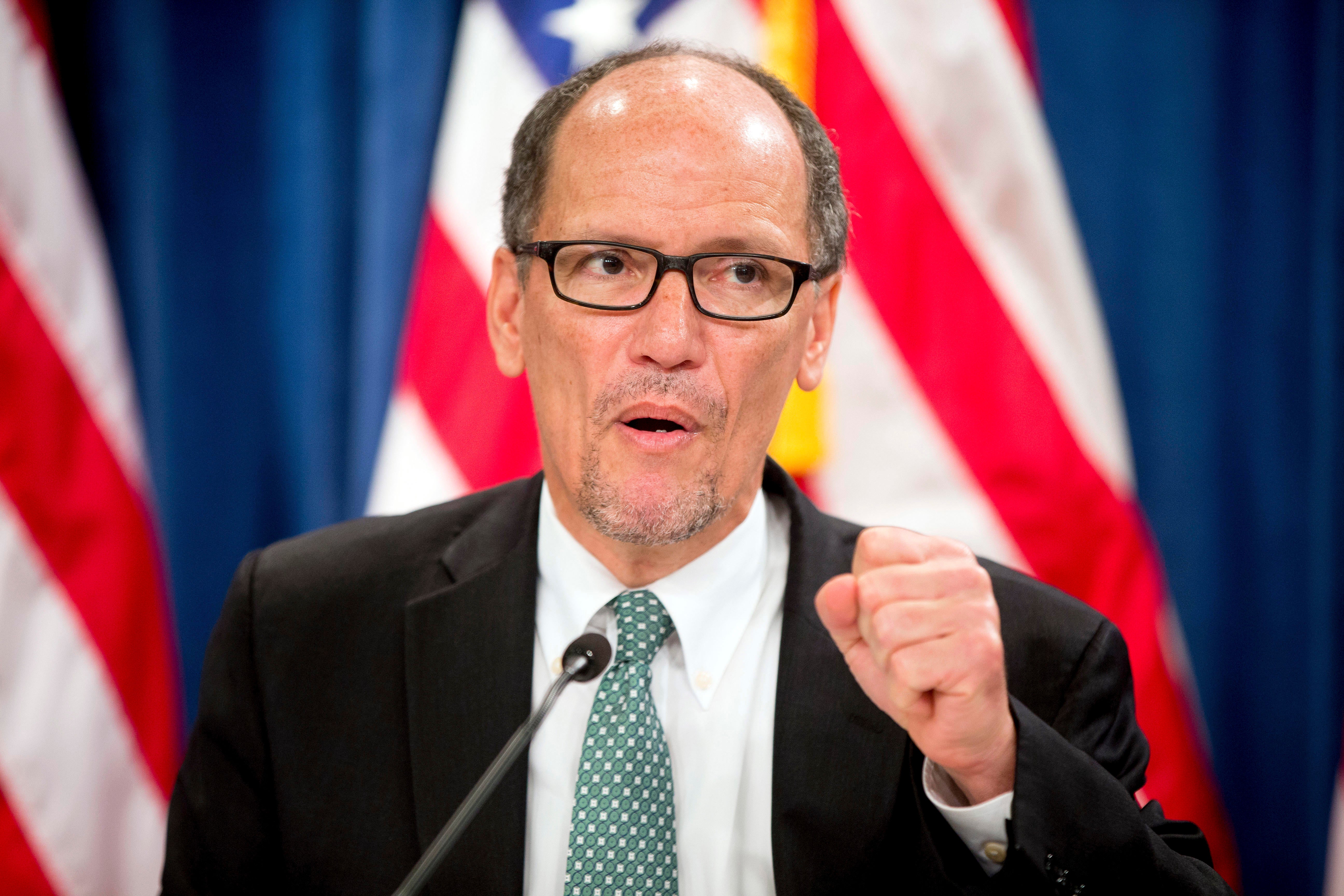 Labor Secretary Tom Perez: Trump transition probes "illegal"
Labor Secretary Tom Perez called presidential transition questions sent to government agencies like the Energy department, seeking to identify employees who worked on climate change, against the law.
"Those questions have no place in a transition," Perez said. "That is illegal."
Last week, President-elect Trump's transition team sent the State Department a memo requesting information on its "gender-related staffing, programming, and funding." However, the document did not request specific names of employees working on those programs.
"Will dedicated career people be targeted because they were doing the right work?" Perez said.
He said he isn't aware of any similar "blanket questions" posed to the Labor Department.
The president-elect's transition team responded to Perez's comments in statement saying "the transition has a memorandum of understanding in place with the administration, and we continue to uphold both of our ends in this agreement."
President-elect Trump has nominated businessman Andy Puzder to replace Perez as head of the Labor Department. Puzder is CEO of CKE restaurants which owns the fast food chains Hardee's and Carl's Jr. He has argued against raising the minimum wage.
Perez is now running for Chair of the Democratic National Committee. He criticized the Democratic Party for neglecting "Rust Belt" states, where Mr. Trump trounced Hillary Clinton.
"Organizing can't consist of going to a church every four years in October and saying 'vote for me'," Perez said.
President Obama nominated Perez as Labor Secretary in 2013. Perez championed Mr. Obama's efforts to expand overtime pay to millions of Americans. A Texas judge blocked a Labor Department rule expanding overtime in November. But Perez is promising to focus on similar efforts if elected DNC Chair.
"You don't have to lower wages in order to move forward. You can lift wages and lift prosperity for everybody."
Perez faces Minnesota Congressman Keith Ellison—a favorite of some progressives, including Massachusetts Sen. Elizabeth Warren and Vermont's Sen. Bernie Sanders (I). Other names of potential DNC Chair challengers are also being floated.
Ellison is pushing to strengthen what he calls the "grassroots" of the party.
"We have got to just make sure the Democratic rank-and-file really owns the party, feels that it is theirs," Ellison told "Face the Nation" moderator John Dickerson.
Ellison has promised to work as DNC Chair full-time, resigning from Congress, if elected.
Perez, too, vowed to work full-time as DNC Chair, saying he'd put aside a possible run for Governor of Maryland challenging popular Republican incumbent Larry Hogan.
Thanks for reading CBS NEWS.
Create your free account or log in
for more features.