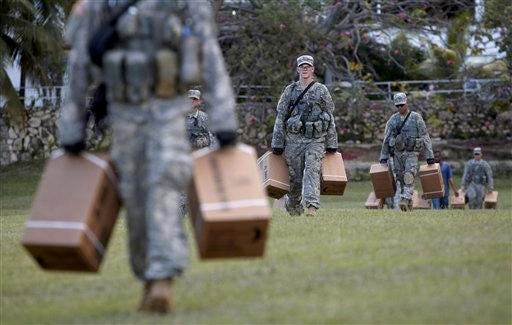 Kurt Cobain: Not A Suicide?
Legendary rocker Kurt Cobain defined a generation, after his band Nirvana brought alternative music into the mainstream with the rock anthem "Smells Like Teen Spirit."
It's now been 10 years since Cobain was found dead in his Seattle home from an apparent self-inflicted gunshot wound. His death quickly was ruled a suicide.
But in "Love & Death: The Murder of Kurt Cobain," two journalists say they smell a conspiracy, and claim they have evidence proving Cobain was murdered.
Max Wallace and Ian Halperin, the book's co-authors, and Tom Grant, who has been investigating Cobain's death for 10 years, visited The Early Show to share their findings.
Halperin tells co-anchor Hannah Storm the book reveals that it is scientifically impossible for Cobain to have committed suicide.
He says, "We present a case showing he had at least three times a lethal dose of heroin in his system when he died. The suicide note, the last five lines did not match his handwriting. He never mentions suicide in the so-called suicide note."
The book also notes that there were no fingerprints on the gun, and because Cobain had such a high dose of heroin, he couldn't have wiped off the gun.
And this is not the only inconsistency in the story, says Wallace: "Somebody had been using his credit card a few minutes before he died. The police never found the credit card. They never determined who was using it."
There are also secret tapes about Cobain's and Courtney Love's plans to divorce, Wallace claims: "The tapes reveal that Courtney's own lawyer believed Cobain was murdered and urged Tom Grant to prove this is not a suicide."
Love had hired Grant to find Cobain. A week before his death, Cobain had escaped from a drug rehab facility. And Grant, immediately suspicious of Love, started recording their conversations.
Grant explains why: "The first phone call to me began with a lie. When we met with her at her hotel, she continued lying. She told us about stories she had just planted in the press. She seemed extremely manipulative and dominating. She didn't seem so concerned about what was going on with him, although she said he was suicidal and everybody knows he's going to kill himself. Yet she seemed more concerned about her career than anything else. So as we left the room, I told my partner, Ben Klugman that we're going to document everything that goes on here. We have a missing person. Things aren't adding up. We need to document carefully."
One of the taped conversations involved Rosemary Carroll, the godmother of Cobain and Love's child, Frances Bean, and also the family attorney.
Carroll: "This is my theory and a lot of it is in Tuesday. That suicide note, this is a pastiche of things he had written before, I think. And of someone copying his hand, tracing his handwriting. It's sort of -- I think it was sort of cobbled together.
"I think Kurt wrote each of those words at different times and different places. I think someone went through his notebooks, found passages that could plausibly be cobbled together to a suicide note."
There are some handwriting experts who dispute the fact that somebody else finished that suicide note and some who believe that indeed his handwriting was copied.
Halperin says, "A lot of the top handwriting experts say it's inconclusive. In the book, we prove it's scientifically impossible he committed suicide."
Wallace adds, "We have evidence based on the leaked autopsy report that we received saying, someone gave him an overly pure dose of heroin, waited until he was unconscious and made it staged to look like a suicide."
There are some people who say because he used the drug so much, Cobain had a very high tolerance for heroin and that he could have killed himself.
But Wallace says there is not a single case in U.S. history documented where someone was able to survive more than a few seconds after ingesting this dose.
Halperin and Wallance say their motive is not to accuse anyone of murder, but to have the case re-examined because there have been copycat suicides.
Wallace says, "There have been at least 68 copycat suicides, teenagers killing themselves because they thought that's what Kurt did. That makes this case tragic."
He notes all that needs to be done is for Love to release the autopsy report to make everything clear.
Halperin says, "We're not accusing her of anything. We want her to come forward and vindicate herself. Still, if she is vindicated, it does not mean that Kurt Cobain wasn't murdered. And then she should get on the trail and help find the killers."
The Early Show tried to contact Love, but she did not make any comments about the book.
Read an excerpt:
Friday, April 15
In 1997, Seattle Police Department spokesman Sean O'Donnell told NBC's Unsolved Mysteries of the monthlong investigation his department had conducted into the circumstances of Kurt's death. His detectives, he said, originally began the investigation with the premise that Kurt had been murdered before officially ruling out the possibility: "That's the way they conducted this investigation, so that there was a very thorough, comprehensive investigation done from the very beginning, and everything that the detectives encountered indicated to them that this was a suicide. We actually found nothing to indicate that this was anything but a suicide."
But a long trail of evidence suggests investigators never seriously contemplated the idea that Kurt was murdered at all. Indeed, a Seattle Police Department source familiar with the investigation told us in 1996 that Sergeant Cameron made it clear at the time that the so-called homicide investigation was just a show: "We weren't supposed to take it seriously." The source, who said he didn't necessarily believe Cobain was murdered, described a "shoddy investigation" in which Cameron didn't even bother to develop the photographs taken at the scene. He said an outside law enforcement agency should reinvestigate the circumstances because "Cameron will never admit he made a mistake. He is very concerned about his reputation."
The police reports we obtained under Washington State's Freedom of Information laws appear to reinforce his charge that the homicide unit never took their investigation seriously. According to the initial incident report filed by homicide detectives, they had been summoned to the Lake Washington estate by a patrol officer at 9:50 a.m. on April 8, a little more than an hour after Cobain's body was found. The dispatcher informed detectives that uniformed officers "are on the scene of a suicide. There is a note present, and the gun is also in place." In their official incident report, filed later the same day, the SPD homicide detectives wrote "Suicide" in the box on the form indicating "Type of incident." This is a clear contradiction of the SPD spokesman's assertion that the incident was investigated as a homicide from the very beginning. It proves that from the earliest hours of April 8, each unit of the Seattle Police Department had already officially labeled the death a suicide.
Certainly, Grant's own attempts to share information with Cameron did not inspire confidence. Grant had already spent considerable time in the greenhouse, photographing the interior and exterior from every angle. One detail in particular stood out for him. The doors had a simple push-in-and-twist-type lock. On April 8, Cameron had informed him over the phone that Kurt was "locked inside the room," suggesting that nobody could have been inside with him. This appeared to suggest that suicide was the only possible scenario. Now, face-to-face with Cameron for the first time, Grant asks the veteran homicide detective why he had told him the door was locked from the inside. (Ever since Grant had actually seen and photographed the lock, he realized that the detective's statement was irrelevant.)
"Anyone could have pulled that door shut after locking it," Grant says.
Cameron has a ready explanation: "There was a stool wedged up against the door." This is a detail that had already been reported on both MTV and the talk show Geraldo, as well as numerous newspaper articles about the case. Rolling Stone, for example, wrote, "Sometime on or before the afternoon of April 5, Cobain barricaded himself in the room above his garage by propping a stool against its French doors." Anybody reading this would naturally assume that Kurt must have killed himself because nobody else possibly could have been in the greenhouse with him and then exited the room with a stool wedged against the door. Therefore, Kurt must have wedged the stool in front of the door himself before committing suicide.
Grant asks Sergeant Cameron if he can examine the photographs that police took at the scene. The detective refuses, offering yet more proof that he never took his murder investigation seriously. "We haven't developed the photographs and probably never will. We don't develop photographs on suicides," says Cameron.
Grant shares some of the information he and Ben Klugman have gathered, including details on the use of Kurt's credit card after he died. Again, Cameron brushes him off: "Nothing you've said convinces me this is anything but a suicide."
At the time, Grant had no reason to doubt Cameron's word that a stool had been wedged against the door. But when, months later, he obtained the incident report filed by the first detectives who arrived on the scene, the file suggested that Cameron was either lying or had badly bungled his investigation. The report read:
Cobain is found in the 19' x 23' greenhouse above the detached double garage. There are stairs on the westside leading to the French door entry and another set of French doors on the eastside leading to a balcony. These doors are unlocked and closed but there is a stool with a box of gardening supplies on it in front of the door.
The report clearly demonstrates that the stool wasn't, in fact, wedged against the exit door at all. Rather, it was standing in front of the French doors on the other side of the room—doors that didn't even serve as an exit. Although the actual exit door was indeed locked, it could have been locked and pulled shut by anyone leaving the scene. Why Cameron was repeating the demonstrably false story about the wedged stool is a question he refuses to answer to this day.
Whatever the reason, the police report proves beyond any doubt that Kurt never barricaded himself in the room, and it clearly demonstrates that another person could have easily been in the greenhouse at the time of Kurt's death. Thus, one of the most convincing pieces of so-called evidence pointing to suicide is nothing more than a myth. It is a myth that has never been dispelled by a single biographer, nor by any of the media that originally reported on the barricaded door. It is a myth that many distraught teenagers would cling to in the months and years to come.
Excerpted from "Love & Death: The Murder of Kurt Cobain" by Max Wallace and Ian Halperin. All rights reserved. No part of this book may be used or reproduced without written permission from Simon & Schuster.
Thanks for reading CBS NEWS.
Create your free account or log in
for more features.