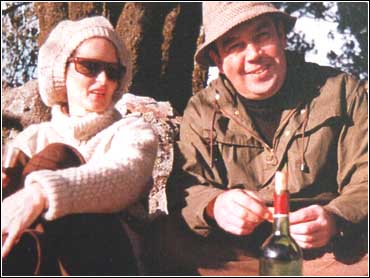 Kuralt's Mistress Gets House
A judge on Wednesday awarded the Montana fishing retreat of the late CBS correspondent Charles Kuralt to his longtime mistress.
State District Judge John Christensen agreed with Patricia Shannon's claim that a letter Kuralt wrote to her two weeks before he died in 1997 was a valid will giving her the 90 acres along the Big Hole River. They had had a secret relationship for 29 years.
The decision rejected a claim by Kuralt's two children that the letter merely expressed Kuralt's intention to draft a new will giving Shannon the property, valued at $600,000.
"I hope that the wounds of these past months can begin to be healed and that we can now celebrate Charles' life the way he would have wanted us to," Shannon said in a statement issued by her attorney.
The lawyer representing Kuralt's children, Todd Hillier, could not immediately be reached for comment on whether the ruling will be appealed to the Montana Supreme Court. He was in court and unavailable, his office said.
The fight over the property began after Kuralt, the pudgy, balding On the Road reporter, died at age 62 of complications from lupus.
Shannon and Kuralt's widow, Suzanne "Petie" Baird Kuralt, were the original parties. But after Mrs. Kuralt died in October 1999, Kuralt's two daughters from a previous marriage took up the legal battle.
At the heart of the dispute was the note Kuralt sent to Shannon shortly after he was hospitalized for the last time in New York City.
"I'll have the lawyer visit the hospital to be sure you inherit the rest of the place in MT, if it comes to that," Kuralt wrote.
Four months earlier, he had given Shannon 20 acres and a fishing cabin the two of them had built on the banks of the popular fishing stream.
Christensen said evidence showed that "Kuralt was anxious to transfer the remaining properties to Shannon."
At a non-jury trial held last month, Shannon testified that Kuralt, the traveling correspondent known for his folksy reports about quirky Americana, played the role of husband and father for his secret family while his wife lived in New York.
In his ruling, the judge recounted the "intensively private and personal relationship" that Kuralt and Shannon had maintained since they met while Kuralt was covering a story in Reno, Nev., in 1968. He was married and she was a divorced mother of three.
For the first 10 years of the relationship, Kuralt visited Shannon every two to three weeks and, when he could not be with her, called every night. He provided her and her family with housing, sent Shannon hundreds of thousands of dollars in spending money and financed a new business for her, Christensen said.
He said testimony showed Kuralt had become a father figure to Shannon's children and treated them as if they were his own. He bought Shannon's son his first baseball mitt and took him along on his CBS travels across the country. He paid for Shannon's eldesdaughter's schooling.
Christensen found that Kuralt went to great lengths to keep his relationship with Shannon a secret and to maintain his double life with two different partners. He was so successful that Mrs. Kuralt did not learn of Shannon's existence until her husband's funeral, the judge said.
That desire for secrecy may explain why Kuralt did not immediately contact a lawyer to draft a formal will giving Shannon the disputed property, he said.
But the language in his final note to Shannon made his intentions clear, Christensen said.
© 2000, The Associated Press. All Rights Reserved. This material may not be published, broadcast, rewritten, or redistributed
Thanks for reading CBS NEWS.
Create your free account or log in
for more features.