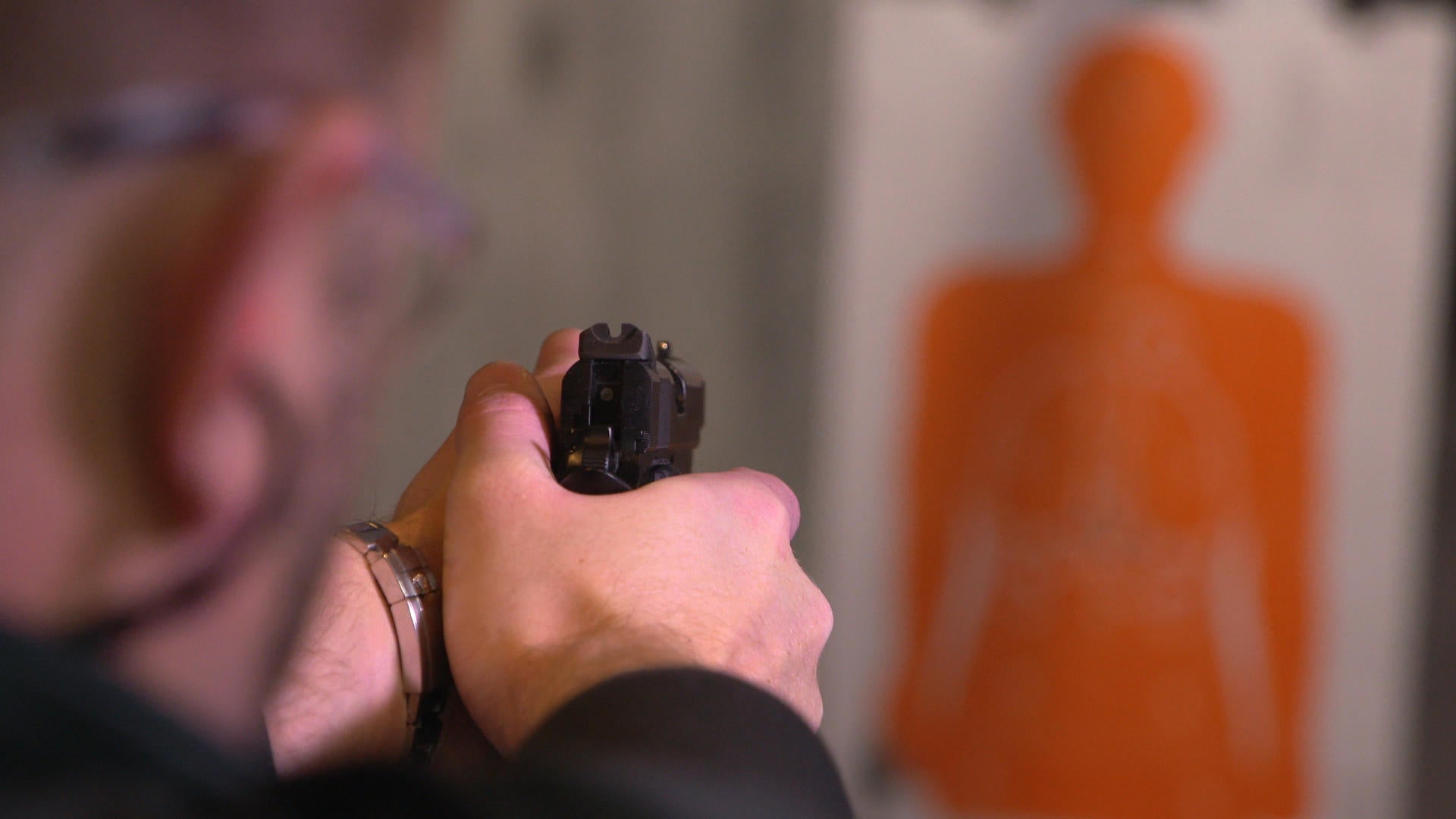 Kroft talks guns and concealed carry reciprocity
This week on 60 Minutes, correspondent Steve Kroft reports on a bill quietly churning its way through Congress -- and the showdown between the gun lobby and law enforcement.
The debate is over the Concealed Carry Reciprocity Act, which would make gun permits -- like driver's licenses -- transportable across state lines. In other words, if someone has a license to carry a concealed firearm in his or her own state, that person would be able to carry it in all of them. The bill, which has already passed the House and has the full support of President Trump, is now headed for the Senate, where it has 39 co-sponsors.
In the video above, Kroft tells 60 Minutes Overtime's Ann Silvio why he wanted to take on this contentious topic.
"Because I think it's an important story, and I don't think that many people in the country know very much about it," he says.
Supporters of the bill say it would simplify a confusing hodgepodge of state laws they say infringe on Americans' right to bear arms. And although the bill is the National Rifle Association's top legislative priorities, the NRA declined to be interviewed for the story. Kroft thinks it was a "missed opportunity."
Kroft interviewed Rep. Richard Hudson, a Republican Congressman from North Carolina, who authored the House version of the bill, and Tim Schmidt, the president and founder of the United States Concealed Carry Association.
"These laws change on a quarterly basis, if not more often," Schmidt tells Kroft on the broadcast. "So you can easily go from being a responsibly armed citizen, who's 100 percent legal, to being a criminal, just by crossing state lines."
Kroft took Schmidt to midtown Manhattan to challenge him on the difference between states like Alabama and cities like New York, which takes in nearly 50 million visitors from all over the country each year.
"It's sort of like, 'Okay, let's talk about this in the real world,'" Kroft says. But more than the visuals of a busy Manhattan intersection, Kroft choose to conduct the interview in New York City because its law enforcement leaders -- specifically Manhattan District Attorney Cyrus Vance and New York City Police Commissioner James O'Neill -- strongly oppose the bill.
"I think it would be a disaster for New York City and, I think, for major cities around the country," Vance tells Kroft on the broadcast.
As Kroft reports, Vance and O'Neill aren't just worried about more crime. They're also concerned about an increase in suicides, gun accidents, and collateral damage. With no national database for concealed carry permits, the NYPD says it would not be able to immediately determine whether someone was legally carrying or not.
"I wouldn't presume to tell the residents of West Virginia what their gun laws should be," Vance says. "They've figured out what they want there. But I don't think they or Congress should be having West Virginia's laws put on New York City."
Kroft says he's keeping reasonable expectations for the reactions to his story.
"I don't think this story's going to change anybody's mind," Kroft says. "I think it's going to inform some people who don't know about it. But I don't, I mean, guns is such an intractable subject with people. They have completely divergent opinions on them based really on where they live."
The video above was produced by Ann Silvio and Lisa Orlando, and edited by Lisa Orlando.
Thanks for reading CBS NEWS.
Create your free account or log in
for more features.