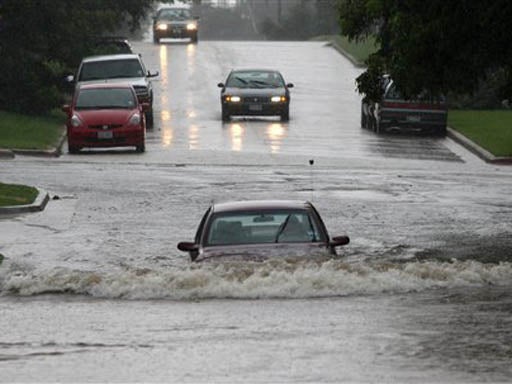 Kmart Kills Ammunition Sales
At Kmart stores across the country, shoppers cruising the aisles for diapers, garden hoses and microwave popcorn can also find ammunition for everything from pellet guns to handguns.
But some of those shelves soon will be empty as Kmart phases out the sale of handgun ammunition over the next three months.
Company officials made the announcement Thursday following meetings that included company executives, a prominent gun-control advocate and victims of the 1999 Columbine High School shooting.
Kmart stores have not carried handguns since the 1970s, but still sell hunting rifles and other long guns. For some time, the Troy, Mich.-based company has been under pressure from gun-control advocates to stop selling firearms.
In November 1999, talk show host Rosie O'Donnell resigned as the company's celebrity spokeswoman because of her strong support of gun control.
And in December 1999 the company withdrew an application for a license to sell rifles and shotguns at a new store in New York after protests by an anti-gun group.
Company spokeswoman Julie Fracker said the sale of firearms and ammunition had been under review as part of a merchandising strategy by the company's new executive team for some time.
"Obviously we consider ourselves a socially conscious business, but this was a business decision made in the best interests of the company," she said.
Three Columbine survivors and filmmaker Michael Moore, who is best known for a 1989 documentary that assailed General Motors Corp.'s actions in closing a plant in his hometown of Flint, met with Kmart executives in Troy for four hours Wednesday. They requested that the ammunition be removed from shelves.
Moore said he is happy with Kmart's decision.
"I'm totally, totally stunned by the response from Kmart today," he said.
Fracker said the phasing out of ammunition began Thursday. The end of handgun ammunition sales at the chain's more than 2,000 stores will depend on when the stores' current stock runs out.
The National Rifle Association did not return messages left Thursday seeking comment.
A spokeswoman for Wal-Mart Stores Inc. said similar changes were not in the works for the nation's No. 1 retailer.
Wal-Mart stores, except for those in Alaska, do not sell handguns but do carry hunting rifles and related accessories.
© MMI The Associated Press. All Rights Reserved. This material may not be published, broadcast, rewritten, or redistributed
Thanks for reading CBS NEWS.
Create your free account or log in
for more features.