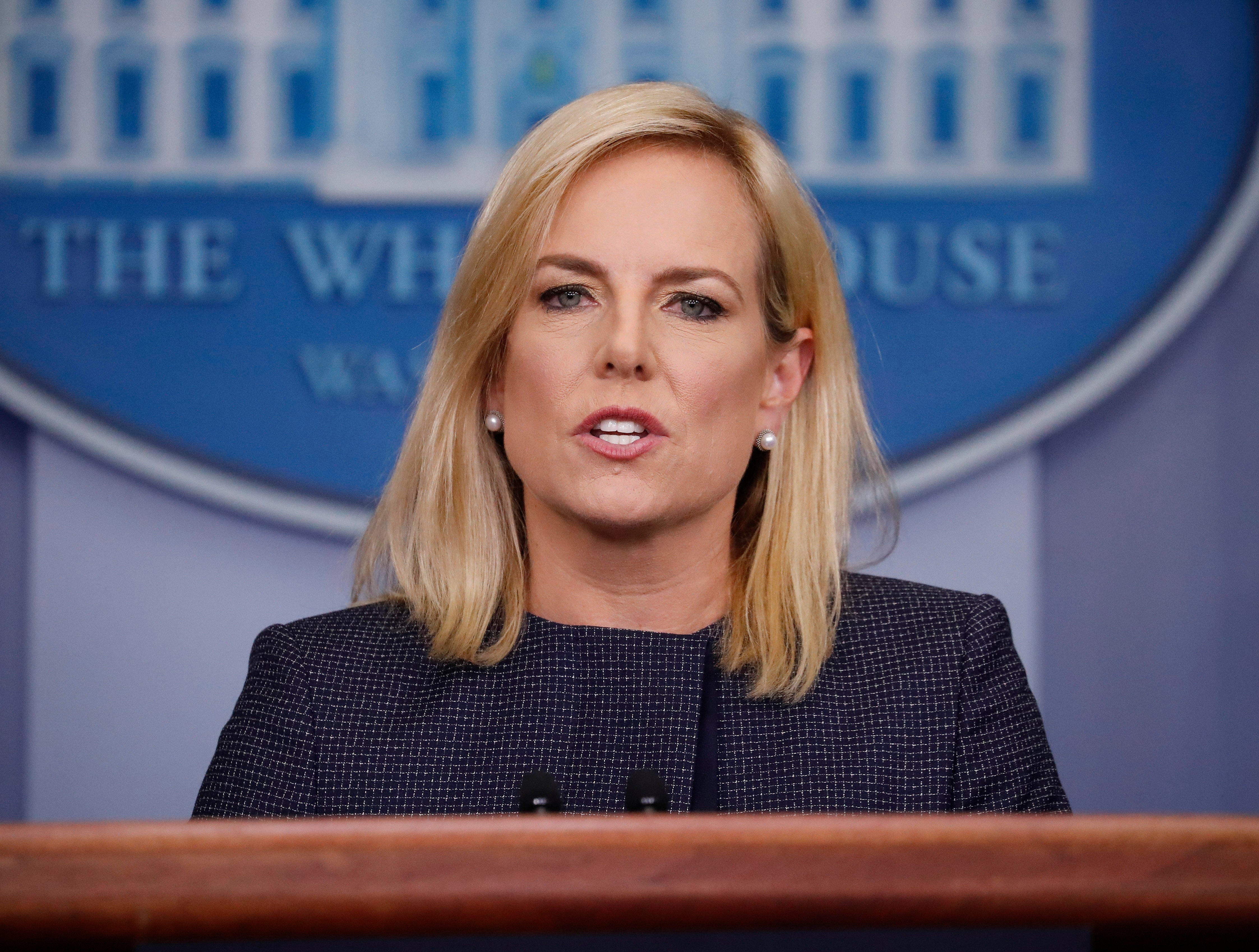 Homeland Security Secretary Kirstjen Nielsen expected to leave by end of year
President Trump is reportedly looking for a new homeland security secretary, according to the Washington Post. An administration official told CBS News Secretary Kirstjen Nielsen is expected to leave by the end of the year.
According to an administration official, the president has been frustrated by what he views as Nielsen's lackluster performance on immigration enforcement. But Mr. Trump has so far listened to Chief of Staff John Kelly about giving Nielsen more time.
In a statement, the Department of Homeland Security said Nielsen, who has been at the job for less than a year, "is committed to implementing the president's security-focused agenda and will continue to do so."
Earlier this year, Nielsen defended the administration's policy of separating children from their parents as the enforcement of the laws on the books even though the separation of families is actually an outcome of the Trump administration's increased prosecution of undocumented migrants under Attorney General Jeff Sessions' "zero-tolerance policy."
Over at the Justice Department, where President Trump recently fired Attorney General Jeff Sessions even though he was quite effective on immigration enforcement, acting Attorney General Matthew Whitaker is consulting with senior ethics officials about matters that may require his recusal, which include Robert Mueller's investigation. But there is no legal requirement for Whitaker to follow their advice. These are the same officials who advised Sessions to step aside.
President Trump's former personal attorney, Michael Cohen, was also in Washington Monday, to meet with Mueller's investigators – one month ahead of his sentencing date – as part of his continued cooperation with the DOJ. According to multiple sources, new indictments in the Russia investigation could be coming as soon as Tuesday.
Thanks for reading CBS NEWS.
Create your free account or log in
for more features.