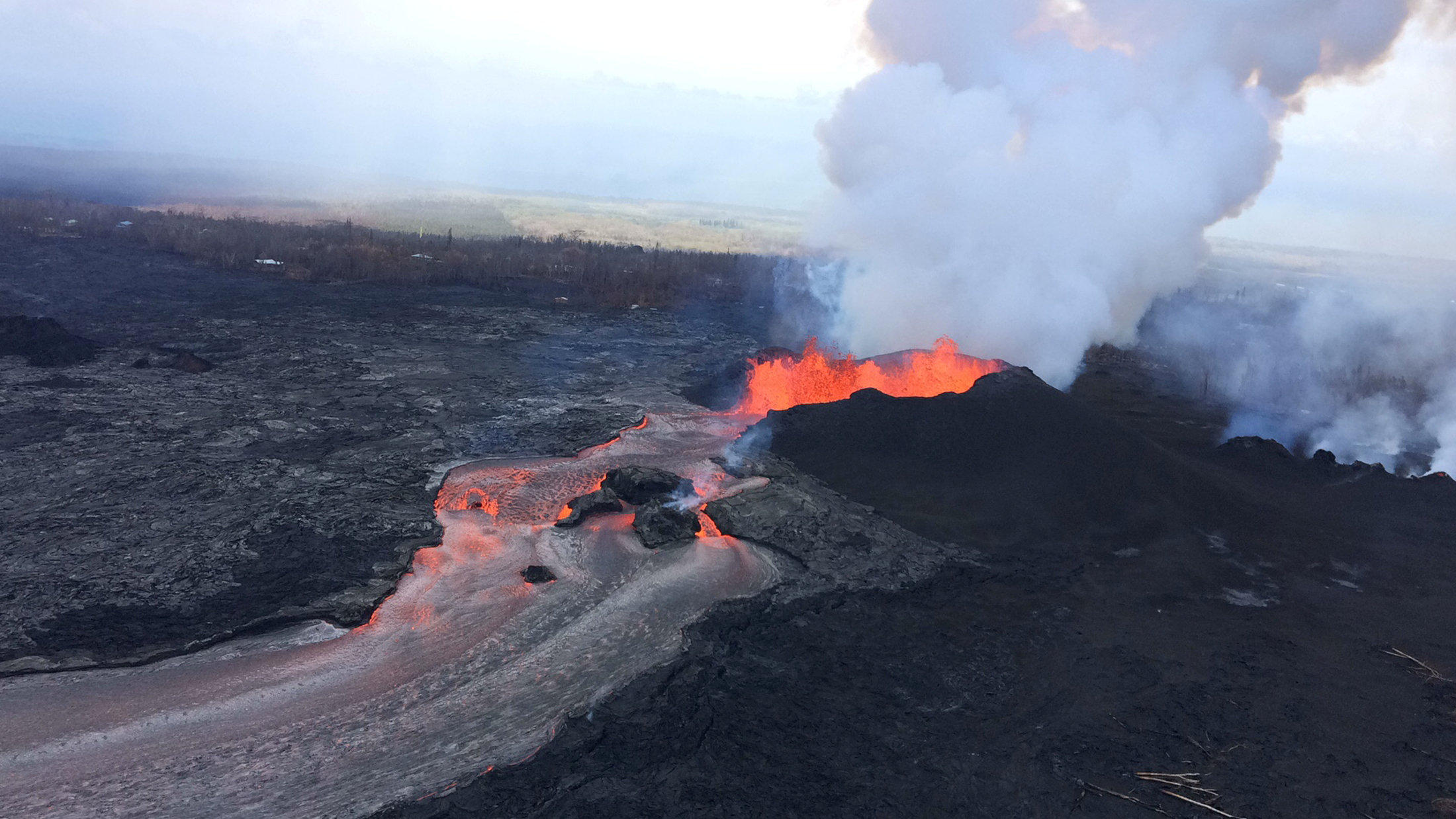 Kilauea volcano eruption: Seismic activity increases, earthquakes strike 5 days in a row
A 5.3 earthquake struck Hawaii's Kilauea summit Friday afternoon, the latest in a series of increased seismic activity overnight Thursday into Friday. Activity climbed to 40 events per hour with up to five earthquakes per hour that were greater than magnitude-3, CBS Honolulu affiliate KMGB reports.
Friday marked the fifth day in a row an earthquake with a magnitude of 5.0 hit the summit. Friday's 5.3 quake was not powerful enough to generate a tsunami, the Pacific Tsunami Warning Center said.
Officials said Friday morning that lower levels of sulfur dioxide gas and minor amounts of ash are being transported downwind, with small bursts of ash and gas accompanying intermittent explosive activity, KMGB reports. Experts expect heavier vog, or volcanic smog, to blanket the interior and southern parts of the Big Island, wrapping around to Kona through the weekend.
The Department of Health recommends residents with breathing issues should limit outside activities and stay indoors. Several residents have reported symptoms such as itchy throats and watery eyes and noses in response to the affected air quality, KMGB reports.
The Hawaiian Volcano Observatory reports that the eruption continues in the lower East Rift Zone. Lava fountains were observed in Fissure No. 8 overnight Thursday, reaching heights of 200 feet within the growing the cone of cinder and spatter, which reached 165 feet at its highest point. Lava from the fissure continues to flow to ocean at Kapoho, with rare, small overflows of the channel levees.
Fissures No. 16 and 18 also continue to ooze lava, the USGS said.
According to KGMB, more than 112 million cubic meters of lava have erupted from 24 fissures that opened up along a 3.8-mile line that cuts through Leilani Estates, ground zero for the ongoing eruptions. Since eruptions began on May 3, lava has destroyed as many as 700 homes on the Big Island. There is "a lot of desperation out there. A lot of tears. A lot of, 'What now?'" Big Island Mayor Harry Kim said at a news conference earlier this week.
Gov. David Ige said Thursday that President Trump approved the request for individual assistance Thursday.
Ige says qualifying residents may receive help from the federal government for issues such as shelter, unemployment, trauma and legal matters.
Thanks for reading CBS NEWS.
Create your free account or log in
for more features.