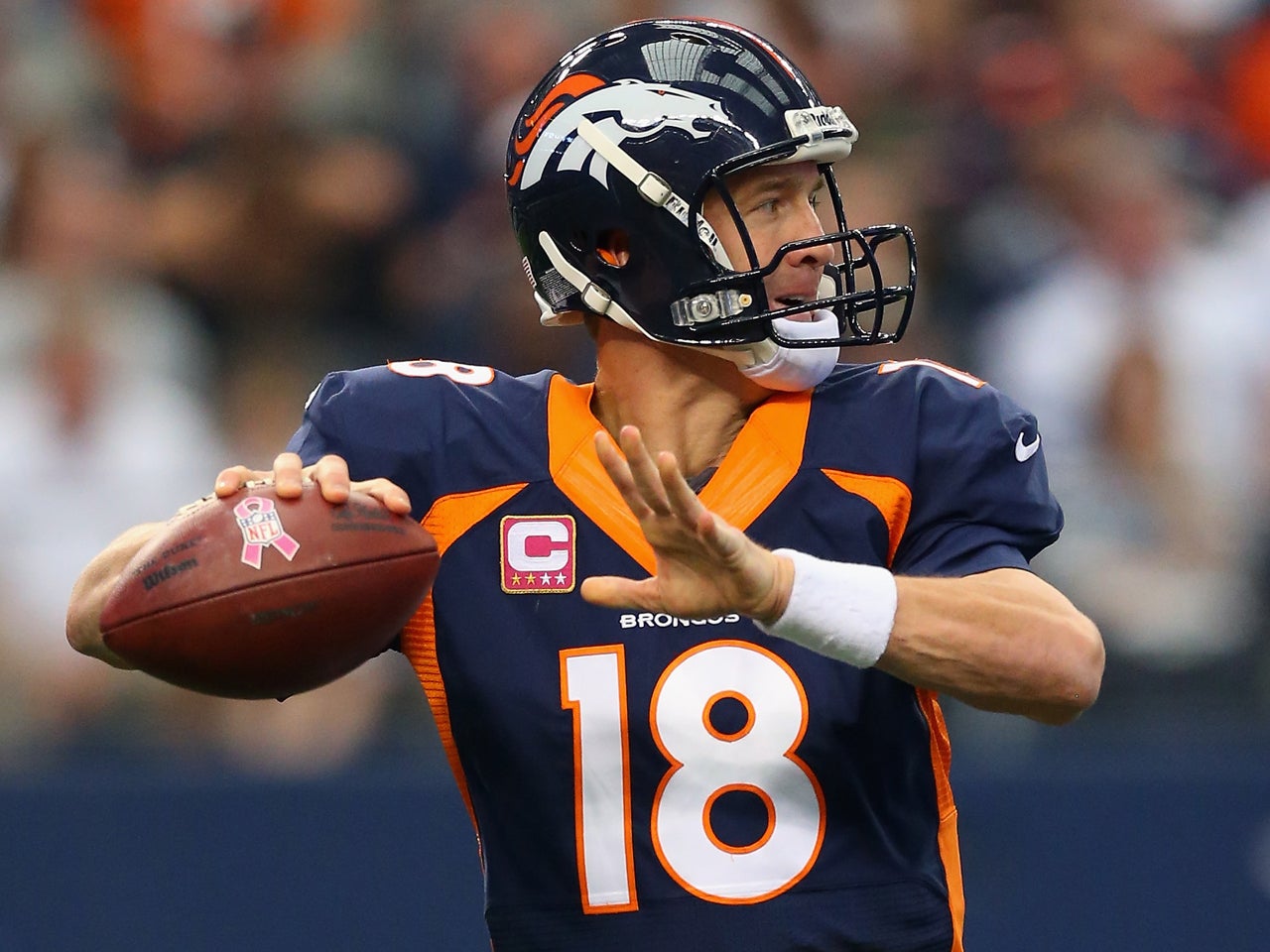 Kids may be highly influenced by athletes' endorsement of unhealthy foods
It's hard to watch any sporting event without seeing a commercial featuring a star athlete such as Peyton Manning or LeBron James.
Now, a study published on Oct. 7 in Pediatrics shows that a lot of the foods they are promoting are unhealthy, concerning pediatricians because adolescents are among their primary viewers.
"Professional athletes wouldn't endorse tobacco today because it would be a liability for them," lead study author Marie Bragg, a doctoral candidate in psychology at Yale University, told the Globe and Mail. "We're hoping one day that the same would be true for unhealthy foods."
It's not surprising that many endorsement deals come from the food industry, say the authors, especially because previous studies have shown consumers feel that that food products promoted by professional athletes are generally healthier. Their study, however, found that was not the case.
Researchers looked at 512 brands endorsed by 100 different athletes during 2010. While sporting goods or apparel made up 28.3 percent of the products they pitched, food and beverage items were a close second (23.8 percent). Other consumer goods came in third (10.9 percent).
Forty-four food and beverage brands, 62 food products and 46 beverages were represented in 2010 by an athlete. About 79 percent of the food items were energy-dense, meaning they were high in calories for how much they weighed, and nutrient poor, as measured by a healthfulness score of each product. Around 93.4 percent of the beverages had 100 percent of their calories come from added sugar.
LeBron James, Peyton Manning and Serena Williams were the athletes most likely to have a sponsorship deal with a consumer company. James and Manning promoted the most caloric and nutrient-poor food.
"The striking irony here is that you have some of the world's most physically fit athletes promoting really unhealthy foods," Bragg said.
The researchers noted Manning earned $10 million a year to promote products including Papa John's, Gatorade, Oreo and Wheaties while James' endorsements included McDonald's and Bubblicious Gum.
The researchers warned that this form of advertising was especially worrisome, since children between 12 and 17 years old were the ones who were viewing the TV commercials the most.
"Professional athletes should be aware of the health value of the products they are endorsing, and should use their status and celebrity to promote healthy messages to youth," the authors said in a press release.
The Center for Science in the Public Interest (CSPI) reported in March that 97 percent of kids' meals at 34 top chains did not meet recommended standards for nutrition. In June,, the World Health Organization urged companies to take responsibility when marketing unhealthy food to children. At the time, the agency pushed for stronger rules when it came to trying to sell food products to kids.
CSPI executive director Michael F. Jacobson said in a statement that it was "discouraging" to see many celebrity athletes promote unhealthy junk food. By having such prominent spokespeople, he felt the ads made it seem that junk food was associated with athletic.
"Of course the opposite is true. Drinking Sprite and eating at McDonald's is not going to make you play basketball like LeBron James any more than smoking cigarettes will make you ride a horse like the Marlboro Man," Jacobson added.
Kathleen Keller, an assistant professor in the department of health and nutritional science at Penn State, said to Reuters that one way to protect children against these unhealthy messages is for parents to teach kids about how advertising works. Even if kids aren't watching TV at home, they are being exposed to advertising wherever they go.
"Within your home you can really teach your kids from a young age about what the purpose of marketing is, what the purpose of advertising is," Keller said.
Thanks for reading CBS NEWS.
Create your free account or log in
for more features.