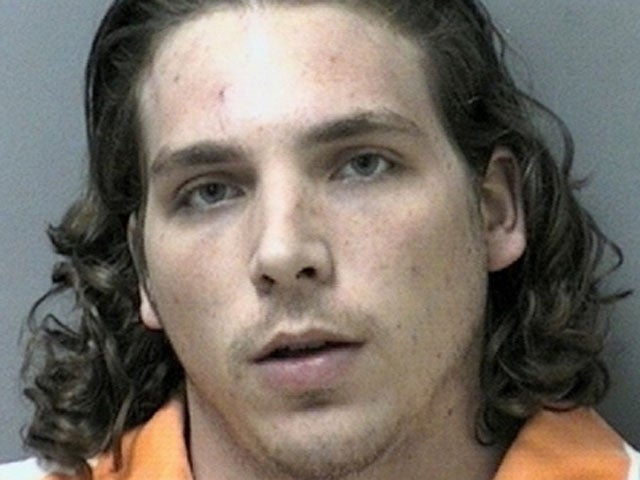 Kidnapper's lawsuit dismissed: He sued his hostages!
(CBS/AP) TOPEKA, Kan. - You may remember this guy, Jesse Dimmick - he was already on the run from a murder charge when he kidnapped a Kansas couple, and then sued them for breach of contract, because they turned him in.

Thankfully, a judge has dismissed Dimmick's lunatic lawsuit, so at least some sanity has been restored to the world.
Dimmick contended he had a legally binding oral contract with Jared and Lindsay Rowley that they'd hide him from police in return for money.
Dimmick was a fugitive facing a murder charge when he burst into the Rowleys' home in September 2009 and confronted them at knifepoint. The Rowleys escaped when he fell asleep.
Dimmick was later convicted of kidnapping and other charges and the Rowleys sued the intruder for more than $75,000 in damages. Dimmick, though, counter-sued, seeking $160,000 for hospital bills and $75,000 for pain and suffering.
Yes, he did.

The Topeka Capital-Journal reports a judge dismissed the suit Jan. 9.
You can go back to whatever you were doing now.

More on Crimesider
Dec. 2, 2011 - Krazy Kase: Kidnapper in Kansas sues his hostages, claims breach of contract
Thanks for reading CBS NEWS.
Create your free account or log in
for more features.