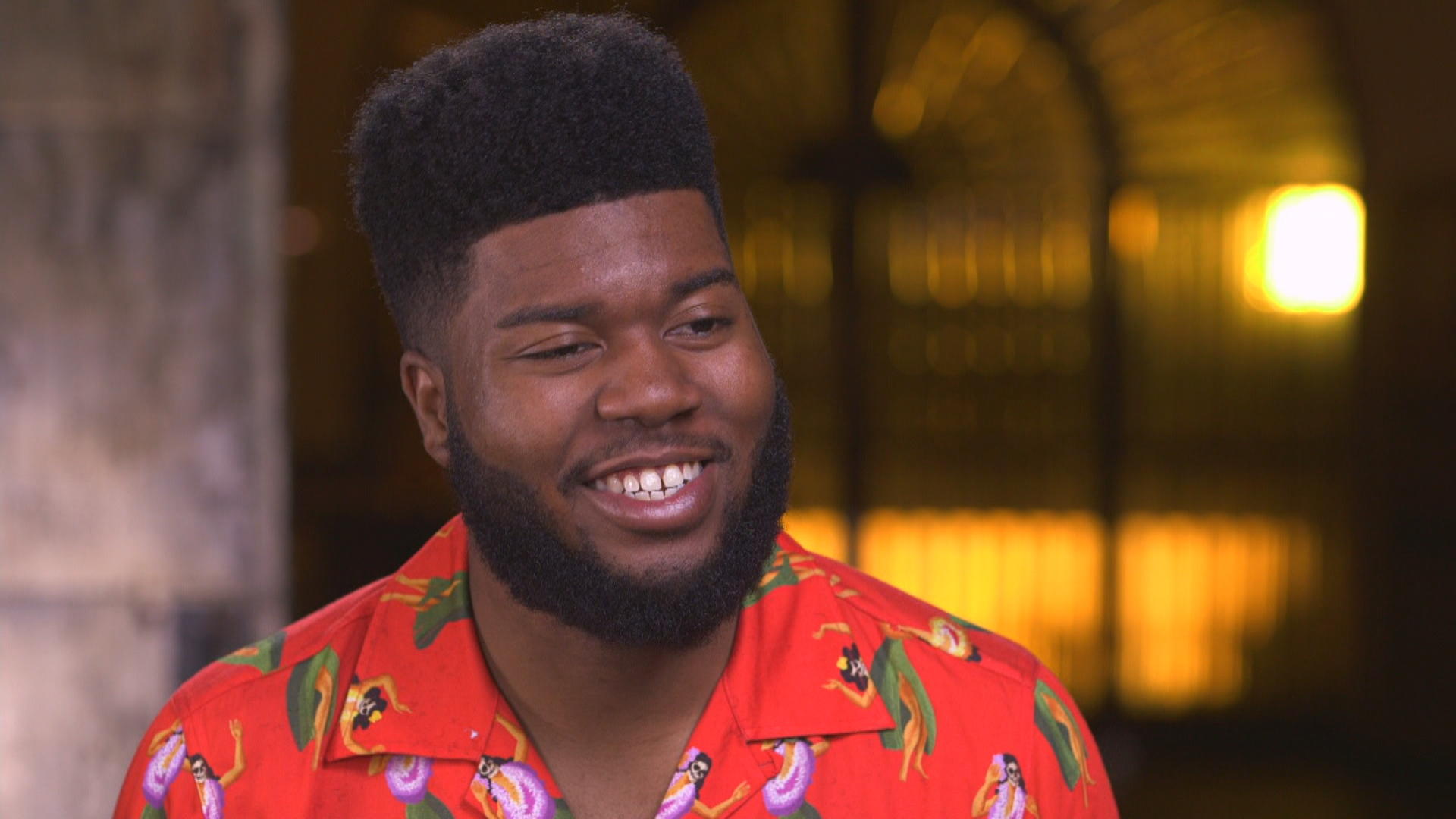 From American teen to Grammy nominee, behind Khalid Robinson's meteoric rise
Four years ago, Khalid Robinson tweeted that he'd like to go to the Grammys one day. Now, the 19-year-old, who is up for five awards this Sunday, is getting his chance. CBS News' Lee Cowan met up with the young star to find out how he went from high school senior to platinum-selling artist.
Khalid is all about the vintage vinyl at Los Angeles' Artform Studio. When shopping with the Grammy-nominated newcomer, you realize most of the records there are at least twice his age. Yet, he's hardly musically immature.

"I mean I'm still 19, I still do 19-year-old things, you know, I do it, but….It's different, I'm proud of myself that I've been able to achieve this sense of maturity that I didn't have when I was 16," Khalid said.
It wasn't that long ago Khalid was roaming the halls of his high school in El Paso, Texas – hoping to find himself like any other awkward teen.

Then, he began writing his own music, something he'd never tried before – not even once.
"I can't play an instrument to save my life," he said. "But when I'm creating and when I'm making music, I feel like I'm the head of the orchestra, and I'm just waving my wand, and something is created."
What he created, was an entire album titled "American Teen."

His first single, "Location," went platinum. So did his next single, "Young Dumb & Broke."
Now, less than two years after graduating from high school, he's up for five Grammys, including best new artist.
"People ask me, how did you do what you did so fast? And I'm like, I dunno," Khalid said. "I know when I've got it, and I know when it's done."
That same confidence led him from El Paso to the bright lights of L.A. He's still every bit the 19-year-old you'd expect and doesn't take himself too seriously. But his sound, that you should take seriously.

His voice is gentle, almost breezy, and his lyrics come from a place most teens might want to keep to themselves.
"Your songs are so personal, you really are putting yourself out there," Cowan said.
"Being vulnerable, was difficult for me at first because I've said things in my songs, about how I felt, that I never told anybody," Khalid said. "When I wrote the songs, I brought my friends with me into the studio….And had them listen to me sing, and I saw tears, and I said, yes. I realized that they do care about me, a lot about me and that's something that I will never be able to throw away."
He didn't have the easiest life. When he was a child, Khalid lost his dad to a drunk driver. His mom, retired Sgt. 1st Class Linda Wolfe, had aspirations of being an R&B singer herself, but the Army kept the family constantly on the move.
"My mom is my biggest inspiration by far. She inspires me on a daily basis," Khalid said. "I remember hearing her sing around the house, and I was like, Mom, you belong on TV, you're a superstar."
Instead, it's her son who's the superstar – freshly minted – who can't go anywhere these days without being recognized.
"I always want to be nice about it. I always try to be nice. I never want to be that person that anyone perceives as being rude or disrespectful, 'cause that's not me at all," Khalid said.
Khalid has achieved the success he promised himself even before he's old enough to celebrate with a glass of champagne.
"I love what I do. I'm always going to love what I do until the day my heart stops," Khalid said. "I think this is for me. Yeah, I think it's for me."
Thanks for reading CBS NEWS.
Create your free account or log in
for more features.