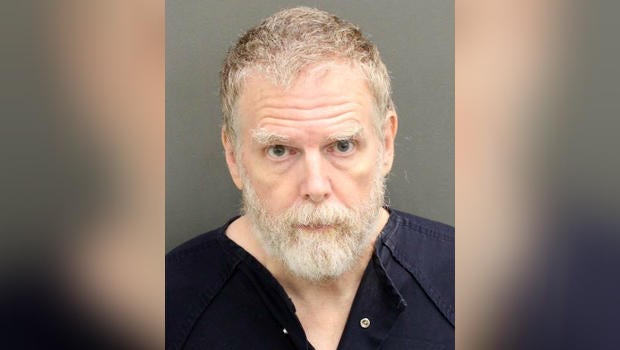 Man arrested working out at community gym naked in Florida, deputies say
A naked man reportedly was arrested after residents at an apartment complex in Orlando caught him working out in the community gym naked, according to authorities. CBS affiliate WKMG-TV writes that deputies arrived at the Andover Place Apartments where a woman saw the tenant, identified as Kerry Haynes.
Deputies say a maintenance worker at the complex also saw the man who apparently was riding a stationary bike nude. Apparently the worker asked the man what he was doing and he replied, "working out," according to the arrest report. The worker captured the encounter on video and gave it to authorities as evidence.
The man's "workout" routine was not done, according to another of the complex's workers. Haynes allegedly left the gym to return to his apartment but was seen laying in the grass masturbating by the community pond. That worker told authorities that Haynes also urinated in the community pool, the report says.
Deputies found Haynes and escorted him back to his apartment where they found his clothes on his living room floor. He was arrested on charges of exposure of sexual organs, disorderly conduct and indecent exposure, WKMG-TV reports.
The apartment complex's leasing consultant told deputies that Haynes had been performing naked acts for two weeks.
Thanks for reading CBS NEWS.
Create your free account or log in
for more features.