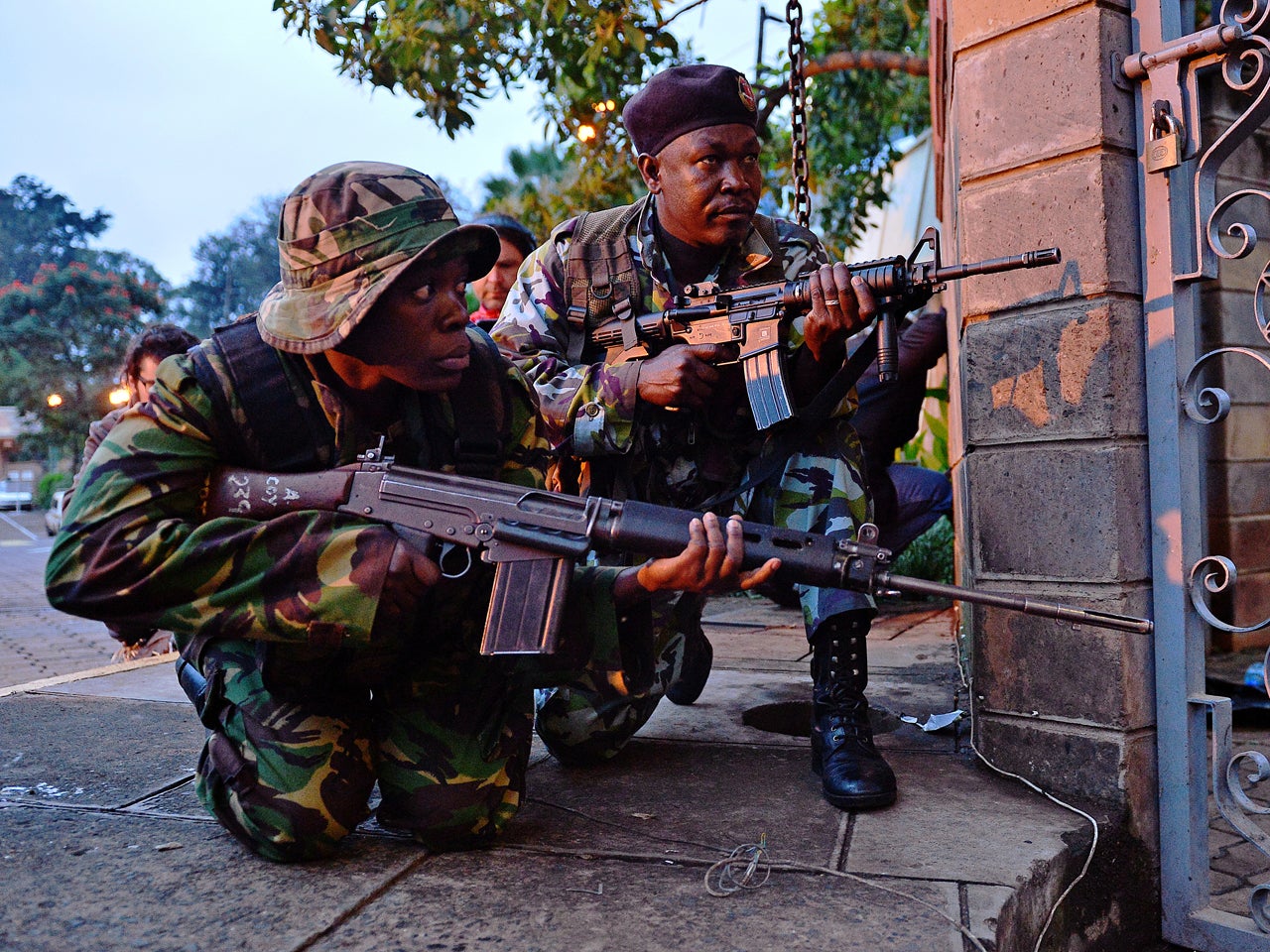 Kenya mall attack terrorists included "two or three" Americans, Kenyan foreign minister Amina Mohamed says
WASHINGTON Two or three Americans and one Briton were among those who attacked a Nairobi shopping mall, Kenya's foreign minister said Monday.
More than 60 people have been killed in the assault on the upscale mall, which has lasted for three days. The foreign minister, Amina Mohamed, said in an interview with PBS' "NewsHour" program that the Americans were 18 to 19 years old, of Somali or Arab origin and lived "in Minnesota and one other place" in the U.S. The attacker from Britain was a woman who has "done this many times before," Mohamed said.
(Amina Mohamed's comments on the attackers' nationalities start at the 4:25 mark below)
Authorities in Kenya were trying to wrap up their bloody standoff with al-Shabab, a group allied with al Qaeda.
U.S. officials said they were looking into whether any Americans were involved. State Department spokeswoman Jen Psaki said Monday the department had "no definitive evidence of the nationalities or the identities" of the attackers.
White House spokesman Ben Rhodes said U.S. officials have seen "reports coming out of al-Shabab that indicate information along those lines," referring to possible involvement of Americans in the attack.
"But we have to run those to ground, of course," he said. "We do monitor very carefully and have for some time been concerned about efforts by al-Shabab to recruit Americans or U.S. persons to come to Somalia.
"This is an issue that has been tracked very closely by the U.S. government, and it's one that we'll be looking into in the days ahead."
There was no answer at the Kenyan Mission at the United Nations on Monday night.
Mohamed said Kenya needs to work with other governments to fight the increasing terrorist threat and "much more with the U.S and the U.K., because both the victims and the perpetrators came from Kenya, the United Kingdom and the United States. From the information we have, two or three Americans and so far I've heard of one Brit."
She added: "That just goes to underline the global nature of this war that we are fighting."
CBS News correspondent Bob Orr reports that al-Shabab says the attack that started Saturday is in retaliation for Kenyan troops participating in the fight against al-Shabab in Somalia.
But the massacre is also a propaganda tool to convince extremists the group is still relevant.
Historically, al-Shabab has been al Qaeda's most effective recruiter of American jihadists.
Using Internet videos with English-speaking operatives, the terror group has drawn at least 40 U.S. radicals to Somalia, Orr reports.
Intelligence sources tell CBS News at least 15 of the American recruits have already died in various terror operations, including suicide bombings.
The Americans are also caught in a power struggle inside al-Shabab. One of the leading propagandists, Alabama-born Omar Hammami, publicly broke with the group. Sources say he was killed two weeks ago by al-Shabab snipers.
Sources tell CBS News the flow of Americans to Somalia has greatly slowed, but it has not stopped.
Thanks for reading CBS NEWS.
Create your free account or log in
for more features.