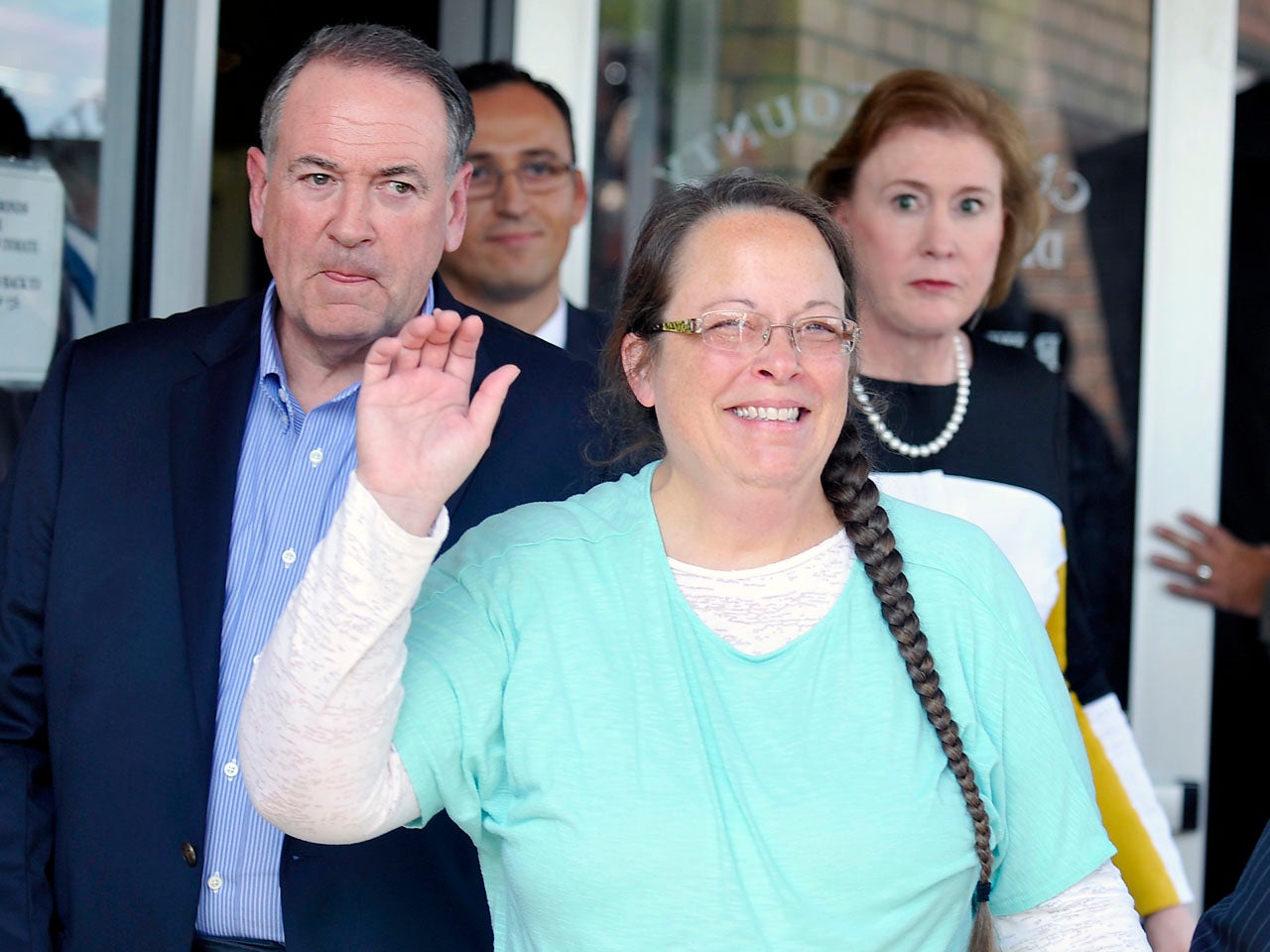 Kim Davis, clerk who refused to issue gay marriage licenses, voted out of office
Kim Davis, the Kentucky clerk who made national headlines in 2015 when she was jailed after refusing to issue same-sex marriage licenses, lost her bid for reelection to Democrat Elwood Caudill Jr. In the Democratic primary last May, Caudill defeated David Ermold, who had sued Davis after she refused to issue a marriage license to him and David Moore.
Caudill told CBS Lexington, Kentucky affiliate WKYT-TV Tuesday night that Davis had called him and conceded the race for Rowan County clerk.
This was the first time Davis faced re-election since 2015, when she defied the Supreme Court ruling legalizing gay marriage and refused to issue Ermold and Moore marriage licenses, saying it violated her religious beliefs. They sued, along with several other couples, leading Davis to be sent to jail for five days.
Davis was eventually released after dozens of her supporters held a rally on the jailhouse lawn. When she was released, she took her name off the state marriage license form. The state's governor agreed to recognize the marriages, but the state legislature later changed the law so clerks didn't have to sign marriage licenses.
WKYT-TV reports this isn't the first time Davis and Caudill faced off against each other. Davis was a Democrat before switching her party affiliation shortly after she refused to issue same-sex marriage licenses.
Ermold, who lost the primary to Caudill, has called Caudill a bigot and said he would not support either candidate, WKYT-TV reports.
Thanks for reading CBS NEWS.
Create your free account or log in
for more features.