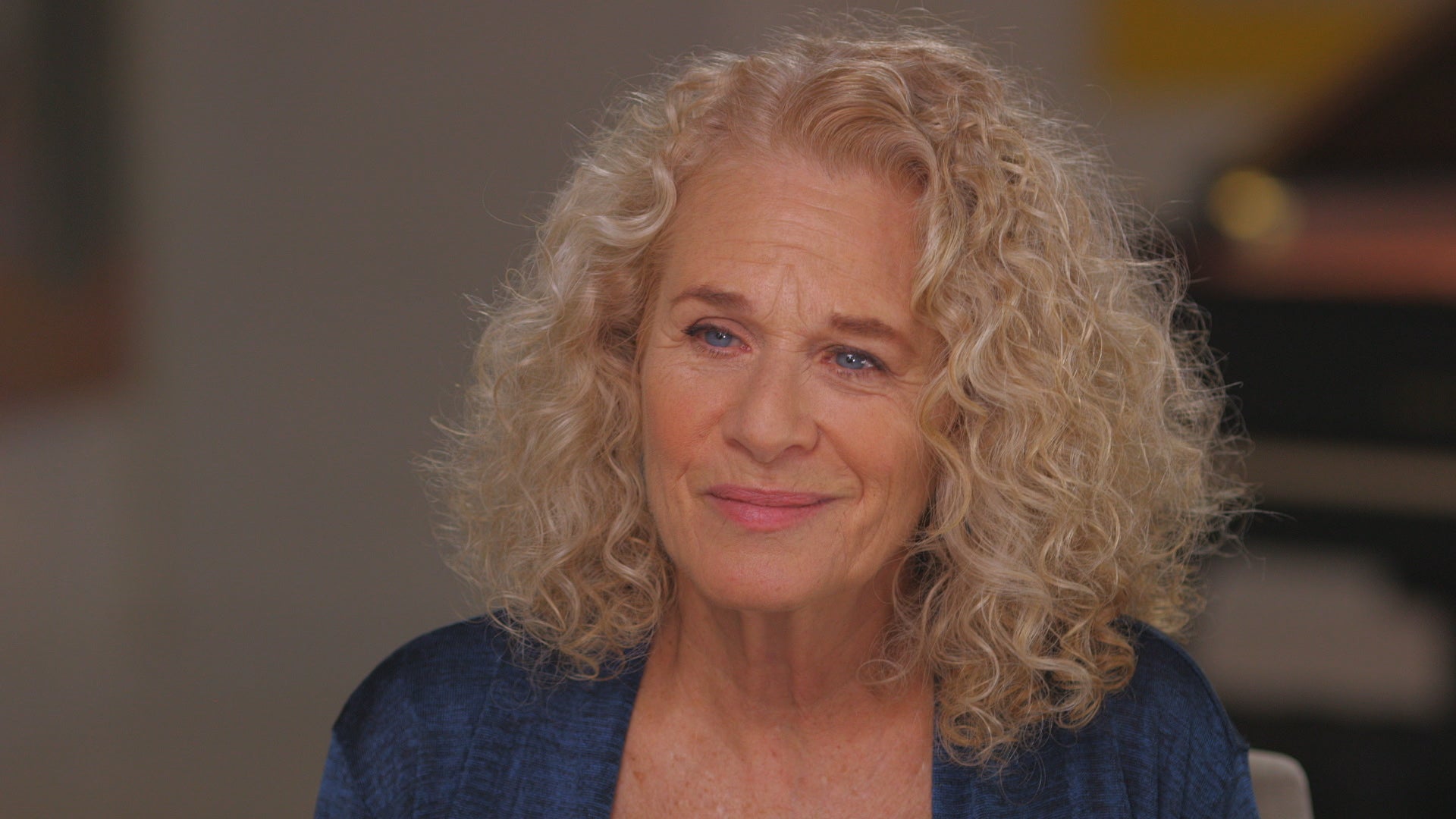 Music legend Carole King reveals her "one area of vulnerability"
From the civil rights movement through Vietnam, the songs of Carole King have been the keys to our peace of mind. Through first loves, first dances and broken hearts, we've always had King as a friend.
This year, King is also a Kennedy Center honoree, feted for her "lifetime contributions to American culture." It's a celebration of how much she means to so many people, reports "CBS This Morning" co-host Norah O'Donnell.
King said the "highest compliment" she's ever received was being told that she was down-to-earth, which she describes as a value that "I have tried to keep... through the whole trajectory of my life."
It's a trajectory that's made her one of, if not the most prolific songwriters of an era, in a career spanning over 50 years and through more than 100 hit singles that gave voices to generations.
She was born Carol Klein in 1942 and raised in Brooklyn. Her mother taught her to play the piano at just four years old.
Her dad, a firefighter, would crowd the living room with people to listen to her play.
"It was my first experience of being uncomfortable before an audience," King described it, laughing.
As a child she was writing her own songs and by 15, relentlessly pitching them to some of New York's most famous record executives. She didn't stop until ABC-Paramount offered her a contract.
In 1958, she met Gerry Goffin at Queens College, who became her writing partner, then eventually her husband.
At just 18 years old, King had her first number one hit, "Will You Love Me Tomorrow?" which she wrote with Goffin.
"We helped to bring about some change in the music of time," King said. "It went from strictly teeny bopper to with a little more meaning in the lyrics."
America fell in love with King's songs. In the 1960's, she wrote more than 24 hits, brought to life by names like Little Eva, The Drifters and The Monkees.
Then one day in 1967, King turned on the radio and heard her song -- "A Natural Woman" -- sung by the "Queen of Soul."
"It was just the height of all my dreams and expectations. Aretha Franklin could do things I can't do. But I hear them singing it in my head, so when it's actualized, wow," King said.
But there is one thing, King said, that she does that nobody else can - delivering the songwriter's version of a song.
"There's this authenticity. It's just as close to the source as you can get," King said.
With success came heartache - King and her husband divorced in 1968. Looking for a fresh start, she moved their two daughters to California, where she met a long-haired guitarist named James Taylor. Together, they formed a band and began a lifelong relationship. Taylor recorded her song, "You've Got a Friend," his first number one hit.
"Everybody understands friendship and friendship is different than love -- it's a different kind of love," King said. "Friendship has more freedom, more latitude, you don't expect your friend to be as you think your friend should be, you expect your friend just to love you as a friend."
Taylor has credited King for inspiring him as a songwriter, but she says he mentored her as a performer.
"He showed me the confidence and he put me in the position where I needed to learn that," she said. "But the audience gave me the confidence. I could go out there, I don't need to worry about whether I'm good or I'm not good because it's not about me. I am the vehicle through which the audience is getting to hear their favorite songs."
In 1971, it was King's voice that affirmed her status as a pop icon. Her second solo album, "Tapestry," shot to number one on the charts and stayed there for 15 weeks. The album won four Grammys, making King the first woman to win song of the year.
"I'd had success as a songwriter and that it is completely different," King said. "I only wanted to be a songwriter, I never wanted to be a singer. And I never wanted to be famous."
In the 1970's, she would marry twice more, but King - who said she really felt like she knew herself only after she reached her 60's - said she found her peace when she moved permanently to Idaho in 1978.
"My one area of vulnerability was I didn't know to have a healthy relationship with a man," King said.
But King said that neither fueled nor distracted her creativity.
"My creativity is an entity unto its own. It did its own thing, always," King said.
In concerts, in covers, on Broadway, you might say America is having a "Carole moment," or maybe it just never stopped having one.
Thanks for reading CBS NEWS.
Create your free account or log in
for more features.