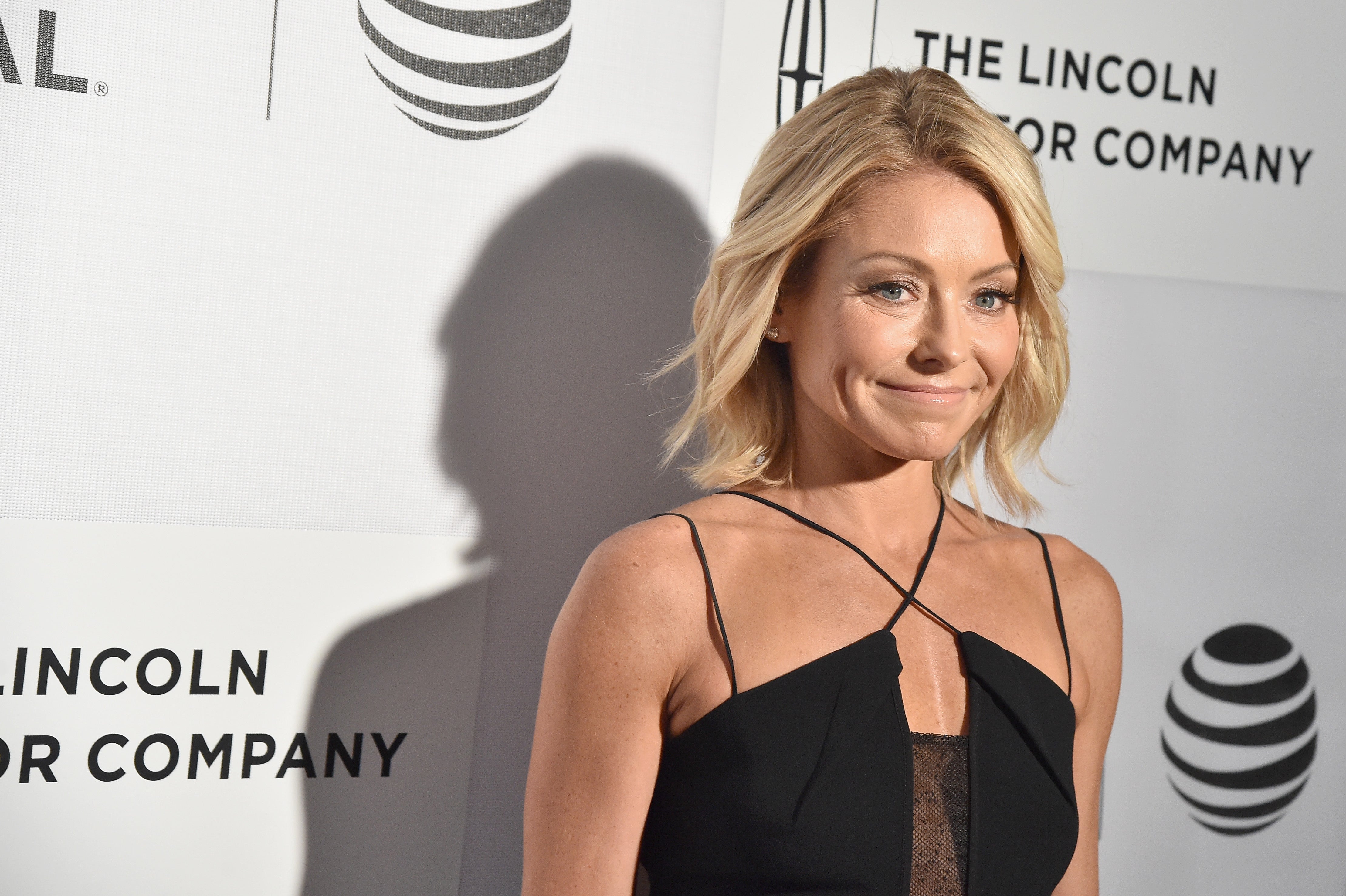 Kelly Ripa: "People deserve respect" in the workplace
With Michael Strahan departing "Live with Kelly and Michael" Friday, co-host Kelly Ripa is reflecting on how his exit was handled. And if she's being honest, things could have been handled better.
"I think that all people are deserving of fair treatment in the workplace. People deserve respect. People should be treated equally and with dignity," Ripa told People magazine in an interview.
Ripa's call for respect came in response to how Strahan's exit from the talk show -- after less than four years at her side -- was handled. The former NFL star's final episode of "Live with Kelly and Michael" airs Friday, after which he will head to "Good Morning America" to be a co-anchor.
Ripa's main bone of contention was that she found out about the move at the same time as the general public.
"There's a part of me that can say, 'OK, I understand. This may have been an oversight,'" Ripa she said. "And again, after 26 years, at this point we are like a family."

"And sometimes when you are so comfortable with somebody, you may not give them the same consideration as somebody you're not as comfortable with -- a certain formality falls away."
But despite the very public fallout from the news -- including Ripa's sudden decision to start a vacation from the show early immediately following the announcement -- she harbors no ill will.
"I'm not dealing with monsters. I don't think of anybody as a monster or out to get me. But sometimes stability and dependability can be misinterpreted as passive," she said. "Like, 'Oh, we don't have to worry about her, she's fine. She's fine.' And I am fine, but I need assurances that we're all going to be fine."
Thanks for reading CBS NEWS.
Create your free account or log in
for more features.