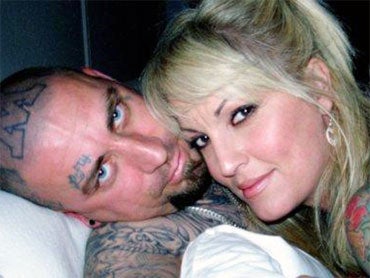 It seems like only yesterday that Kelly Clarkson won it all on Fox's television show "American Idol." But what a difference six months can make -- now she's one of the hottest pop stars on the planet.
Clarkson visited The Early Show to talk a bit and perform two of her singles, "Miss Independent" and "Some Kind of Miracle," from her debut solo album, "Thankful."
To think, a year ago, Clarkson went home to Texas after unsuccessfully trying to pursue a singing career. Thankfully for her, a friend encouraged her to try out for a new show called "American Idol." And the rest is history.
Clarkson's victory on the show earned her an RCA recording contract and the opportunity to work with music mogul Clive Davis. Later she was cast in a starring role with fellow "Idol" mate, Justin Guarini, in an upcoming June 13 movie, "From Justin to Kelly."
"Thankful" debut as No. 1 on the Billboard charts. Clarkson said she created the title herself.
"It came from interviews and everybody asking me if I could wrap up in one year, in one word what would it be? I was like, 'Thankful,'" she said.
The CD has a mixture of gospel songs, ballads and a little bit of rock 'n' roll.
Clarkson says success hasn't changed her.
"I'm not looking for fame or anything," she said. "I want to have a job that I could come home and love."
Her career, however, will take her further than home. Clarkson said she is looking forward to a yet-unannounced tour that may take her through Japan, Europe and back to the states.
Now an alumni of "American Idol," Clarkson says she is pulling for both finalist, Ruben Studdard and Clay Aiken, in the 2003 show.
"I'm a huge Ruben fan," she says. "But Clay proved himself. He got thrown in a situation, learning lyrics off-the-bat. Nobody knew that. I'm in both their corners right now."
Clarkson will crown the winner of the latest "American Idol" and perform a duet.
Thanks for reading CBS NEWS.
Create your free account or log in
for more features.